Words by Bwalya Newton
Photography by Sophie Jane Stafford
We asked Bwalya Newton to seek out the people making new creative frequencies amid the loud London spectrum – here's what she discovered.
The sprawl of sirens, spill from a commuter's headphones and the din of traffic make up the soundtrack to London life. It's noise overload, yet a large part of London's undeniable creative pull is a fierce, punk timbre that still reverberates throughout the city. Artists and creative entrepreneurs are lured here, not in spite of but because of a palpable sense of cutthroat competition.
For many inhabitants, this noise has ingrained itself so deeply into the day-to-day that its lack can be alienating and difficult to navigate.However, there are some who have tuned out the background noise to focus on the narratives that matter, building assured, sustainable practices and products without sacrificing any of punk's deliberate, DIY attitude and resilience.
London has been a catalysing force for Marieyat, Joy BC, Girls In Film, Road Gals LDN and LIHA. Varied in their approaches, the women behind these companies and collectives exhibit a diligent work ethic notable for its understated, quiet confidence. In a cultural climate that privileges shouty self-promotion, these artists and makers rise above the noise.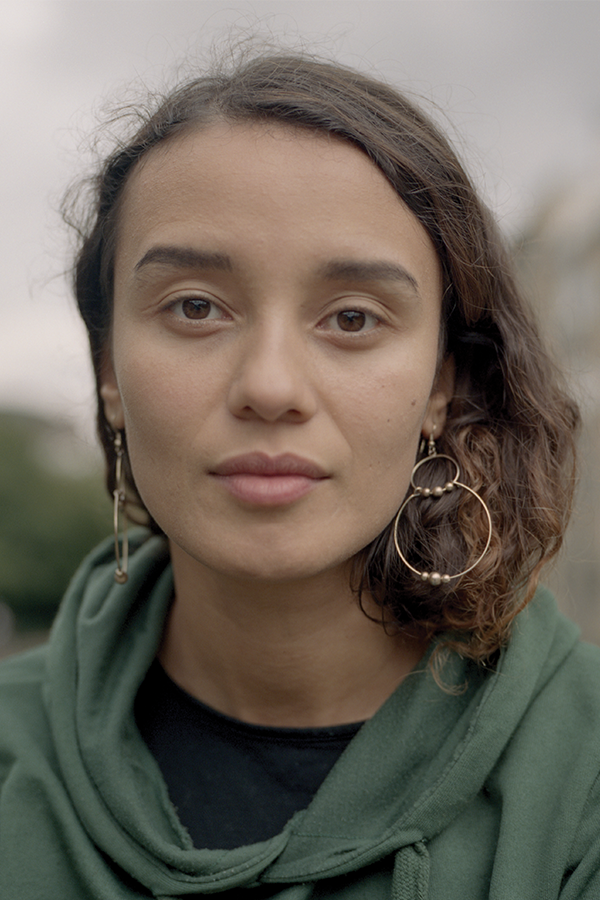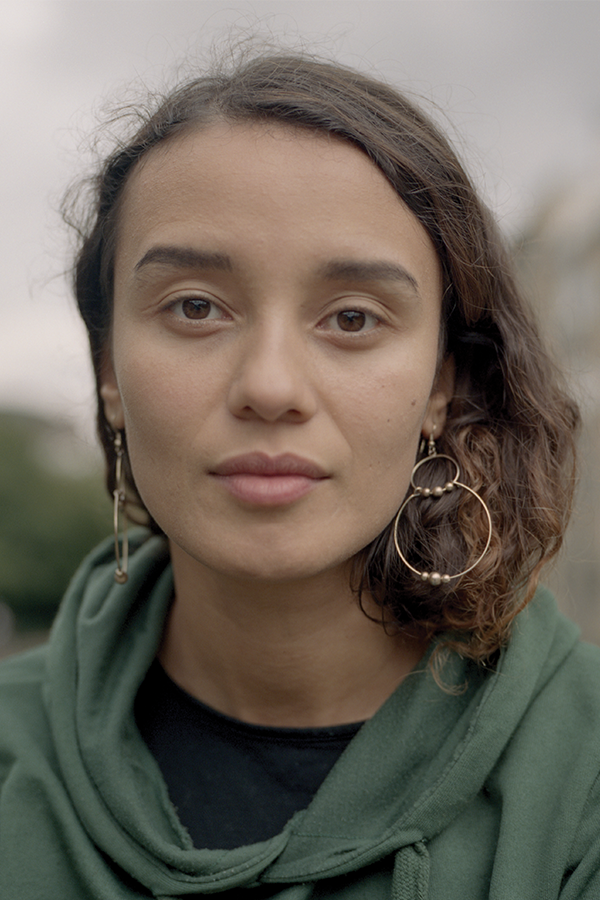 Girls in Film (GiF)
"I'm not in for quick success or Insta-fame. I want to build something long lasting," affirms Nikola Vasakova, founder of Girls in Film (GiF) collective.
As a hub for female image-makers, producers and creatives in the film sector, "visibility, opportunity, and collaboration," are the foundations of GiF's principles. The collective hosts an online space, curated by Vasakova, which collates exceptional projects and films that have been facilitated and made by women.
The power of connectivity that pulsates through London is a distinctive characteristic that is not lost on Vasakova. "I came to London as a young ting when I was 19 – I honestly wouldn't do what I do if I didn't live here – I want to explore new film networks worldwide, but I always come back."
Vasakova's aim is to ensure that GiF is a tool that evolves and exists beyond itself, becoming a network that not only feeds minority needs, but also provides a thorough education and consistent archive for the abundance of incredible women's voices.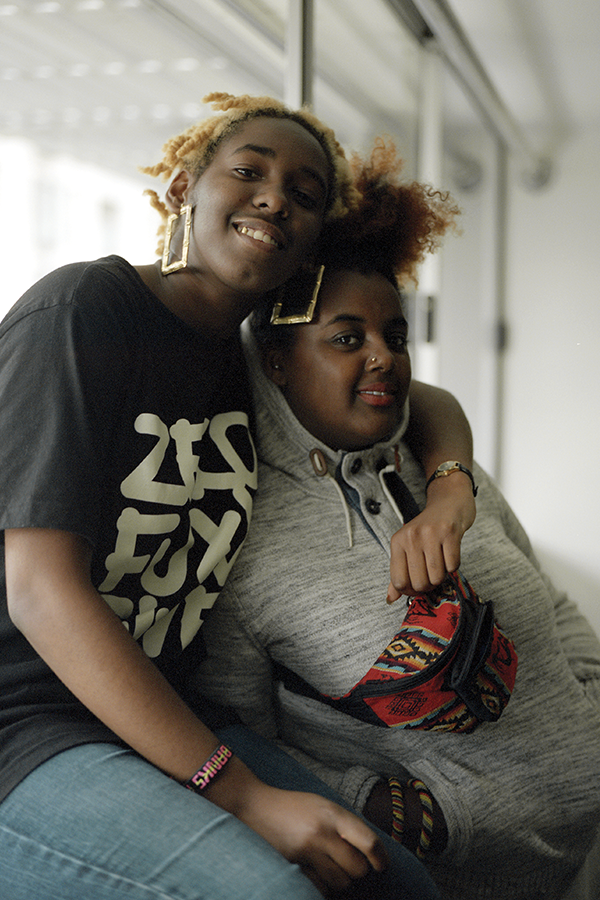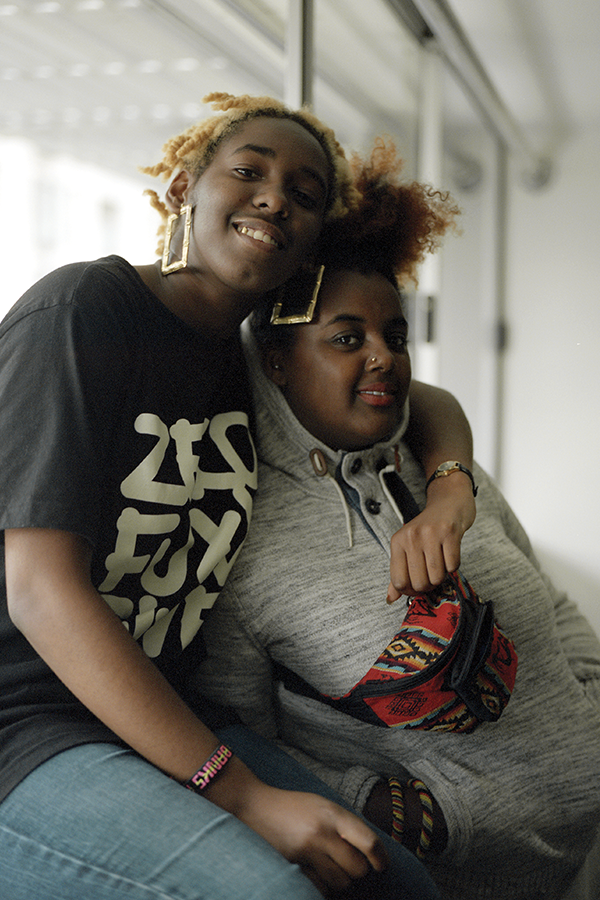 Road Gals LDN
"We said it's for gyalie, but we got man dem backing us. We said we were tackling erasure, so we make our own media and art," says Jasmine Kahlia. Alongside fellow multidisciplinary artist Abondance Matanda, Kahlia is one half of the duo behind Road Gals LDN. Together, they are are fervently redefining the parameters of the 'road gal' perception.
Both girls are emphatic when asked for their definition of a road gal. "Every kinda girl you could find at the back of the bus," Matanda declares. "The gyaldem who completely command the space with their voices and bodies."
Much of their work together is showcasing and developing new talent. It's "rowdy, ratchet, bossy, boisterous," working-class girls that are at the forefront of the Road Gals LDN manifesto. With a rich array of
cut-and-paste zines, pop-up exhibitions, grime performances, panel talks and film screenings, the collective is going from strength to strength.
The girls are a sum of the parts of the young, multi-generational and multi-national women that are the misrepresented lifeblood of London.
"Our work does the opposite of ignoring," Matanda explains. "We're so bothered about exhibiting and showcasing talent that exists and is emerging and really looking into the narratives and nuances of this demographic – which is just an indirect way of cussing out the people and structures doing the opposite."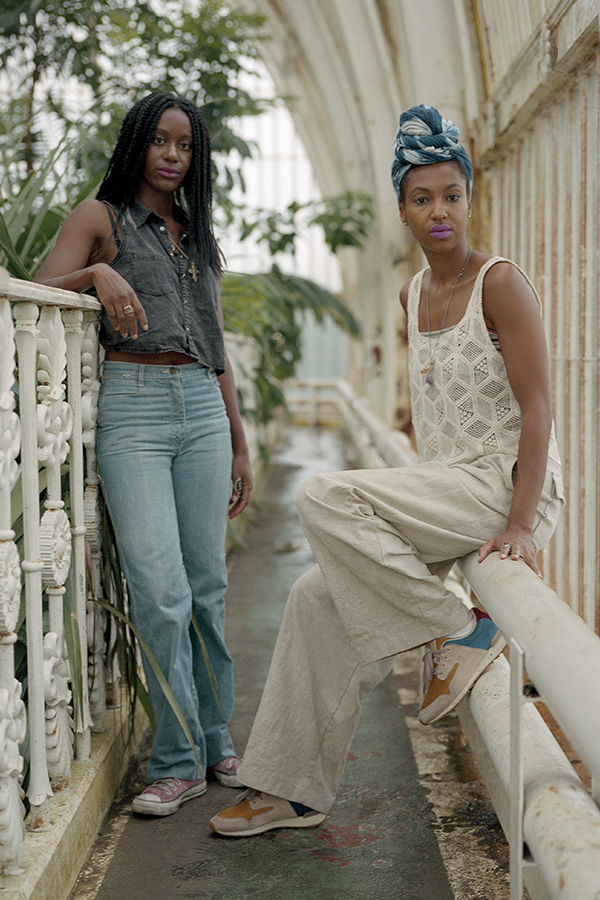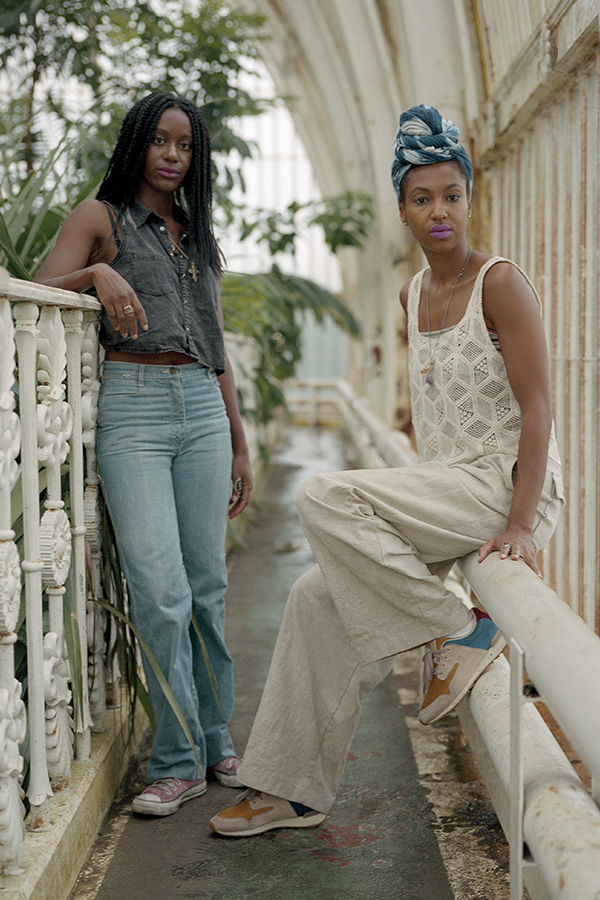 LIHA
"Like the diaspora that we take inspiration from, our community is rooted in Yoruba culture and spreads throughout the world to share the power of Asé [the life force that manifests all things], wellness, slow-living and self care," former Olympic athlete Abi Oyepitan articulates.
Liha Okunniwa and Abi Oyepitan are the creative driving force at the helm of LIHA. Firm friends since their teens, they met at university, "nearly 18 years ago. At that time there weren't many girls rocking their natural hair, so it was an instant connection," Oyepitan divulges. Bonding over their shared Nigerian heritage and DIY solutions to treating, conditioning and looking after their skin and hair, the girls' natural aptitude soon developed into a business sprung from their kitchen table.
LIHA's essential oils, black soap and Shea butter are, "products that are a mixture of natural African roots and a quintessentially British attitude", and showcase the women's pride in their dual nationalities. A dedicated approach to researching what goes into their simple, yet impactful pomades and oils results in products that aim to leave a lasting impression on body and mind. LIHA is rooted in responsibility, and sustainable manufacturing is proof of the care instilled into each concoction.
LIHA blends London's competitive drive with the wisdom of traditional Yoruba proverbs to create authentically made products that eschew impatience. "The power of Asé – the power to make things happen – is a concept that runs through the thread of LIHA," says Oyepitan, "so there's no need to hurry, just ensure you get it right and the good stuff will come."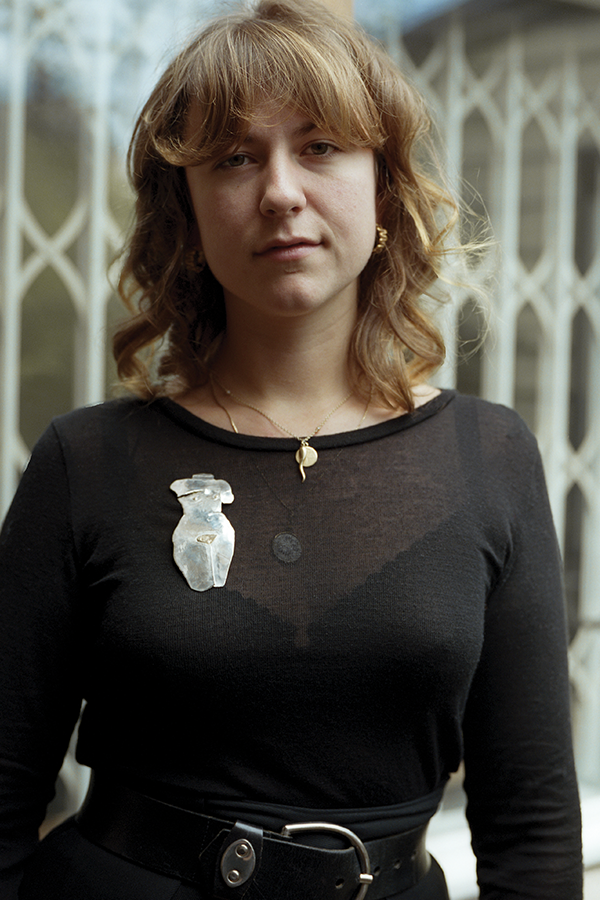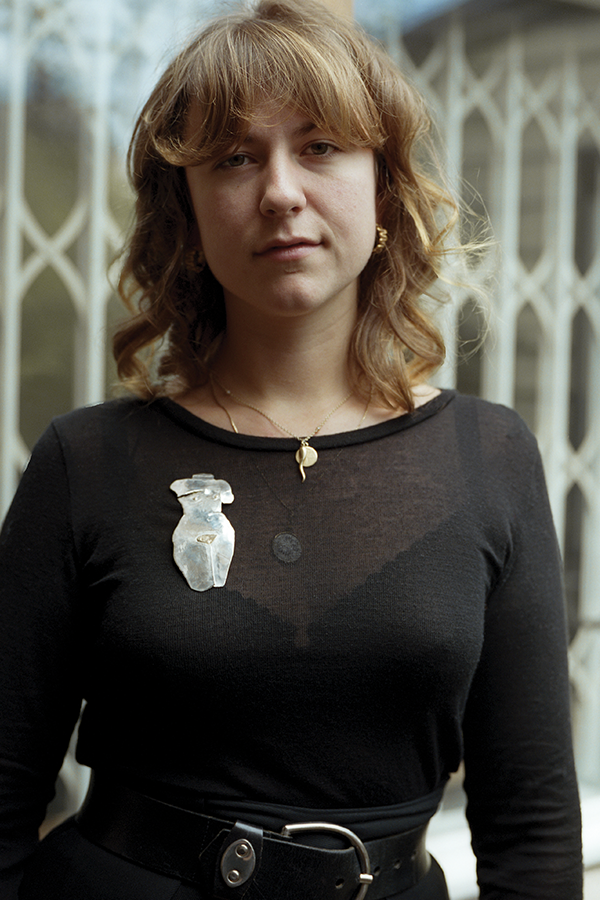 JOY BC
"I was born on road, I'll probably die on road," South-London conceptual artist Joy Bonfield Colombara answers when asked why London is the place she has chosen to realise her jewellery designs.
Bonfield Colombara's meticulous, totemic objects are moulded by her Italian heritage, studies at Glasgow School of Art and a stint in Tokyo. Each striking artefact carries the historic significance of these complex cities and their cultures. Italian-Renaissance busts, signet rings that reference iconic British royalty and solid gold breasts adorned with diamond nipples are just a few pieces from Bonfield Colombara's great haul. All demonstrate her dedicated attention to detail and a love for the environments that inform and shape both the maker and the wearer of her pieces.
Discussing these overlapping spaces and how they inform her ideas, Bonfield Colombara notes that "you need that nurturing space. More is more in the sense of working at something when you're building something up, but that doesn't mean it has to be a rush job or something that is overdone. Working at something can mean removing things as well."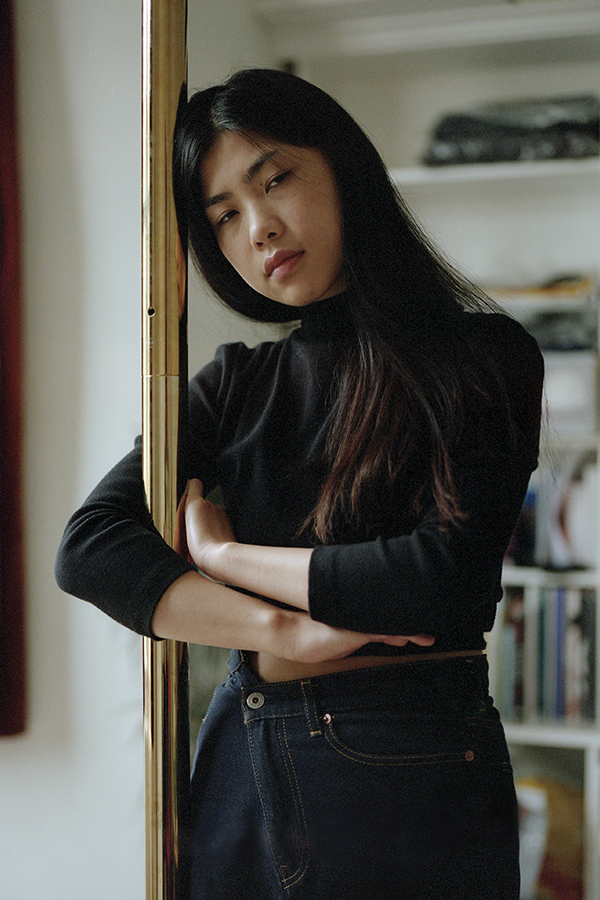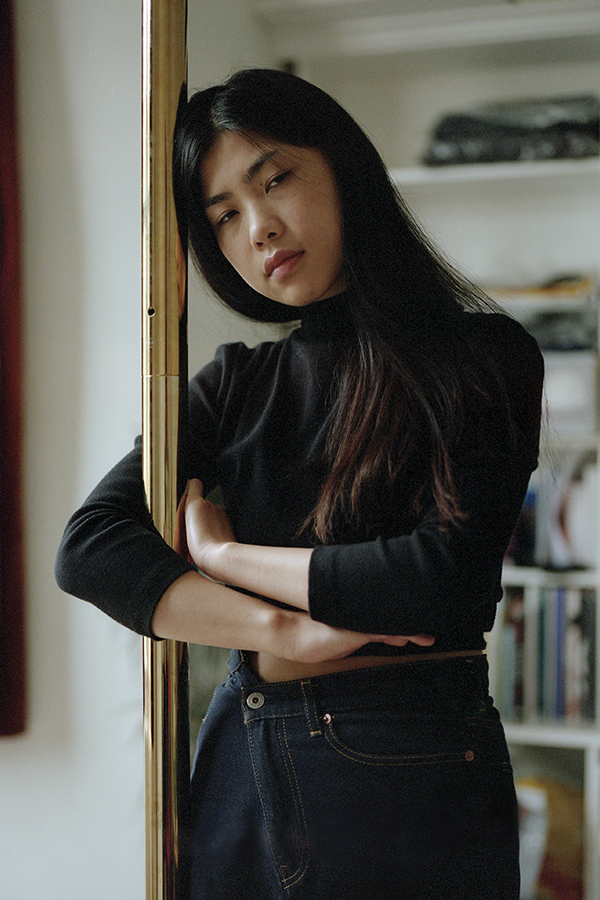 MarieYat
"It doesn't have to be attractive to men; it can be one of your friends – or more importantly, you – feeling it," says Marie Yat of her lingerie designs. A strong whiff of London's punk defiance exists in Yat's headstrong desire to give control of bodily perception back to the person inhabiting her garments.
Muted neutrals and monochrome tones typify Central Saint Martins graduate Marie Yat's eponymous lingerie label. The deliberate cuts and strapping on her functional designs carefully accentuate the female form. The bones of Yat's practice are, "something that makes you feel more at ease… Confidence will be there when your clothing makes you feel like you can do what you like." It's solid principles such as these that have garnered fans like Solange Knowles, who used much of the collection for her Cranes in the Sky music video.
Born in Hong Kong and a self-professed city girl, Yat's fondness for cityscapes enables her to utilise the psychology of such spaces and transpose those lessons into her apparel. Although well versed in Hong Kong's overcrowded commutes and skyscrapers, Yat chose to realise her collection within London's ever-changing metropolis, contributing an intuitive, chameleon-like quality to her design process.