02: Spaces


Clicks & Mortar.


Words by Lauren Cochrane
Photography supplied by Featured Spaces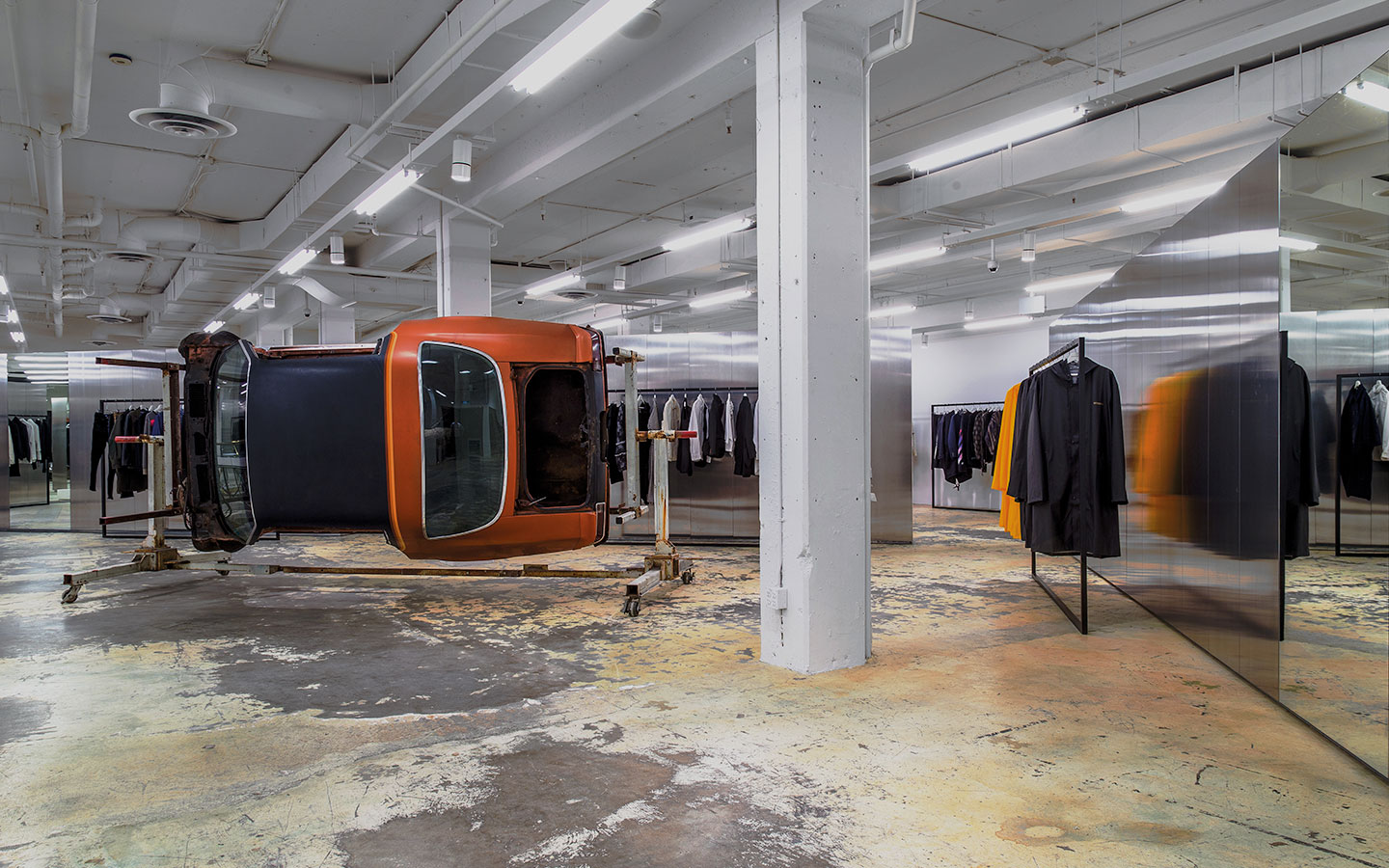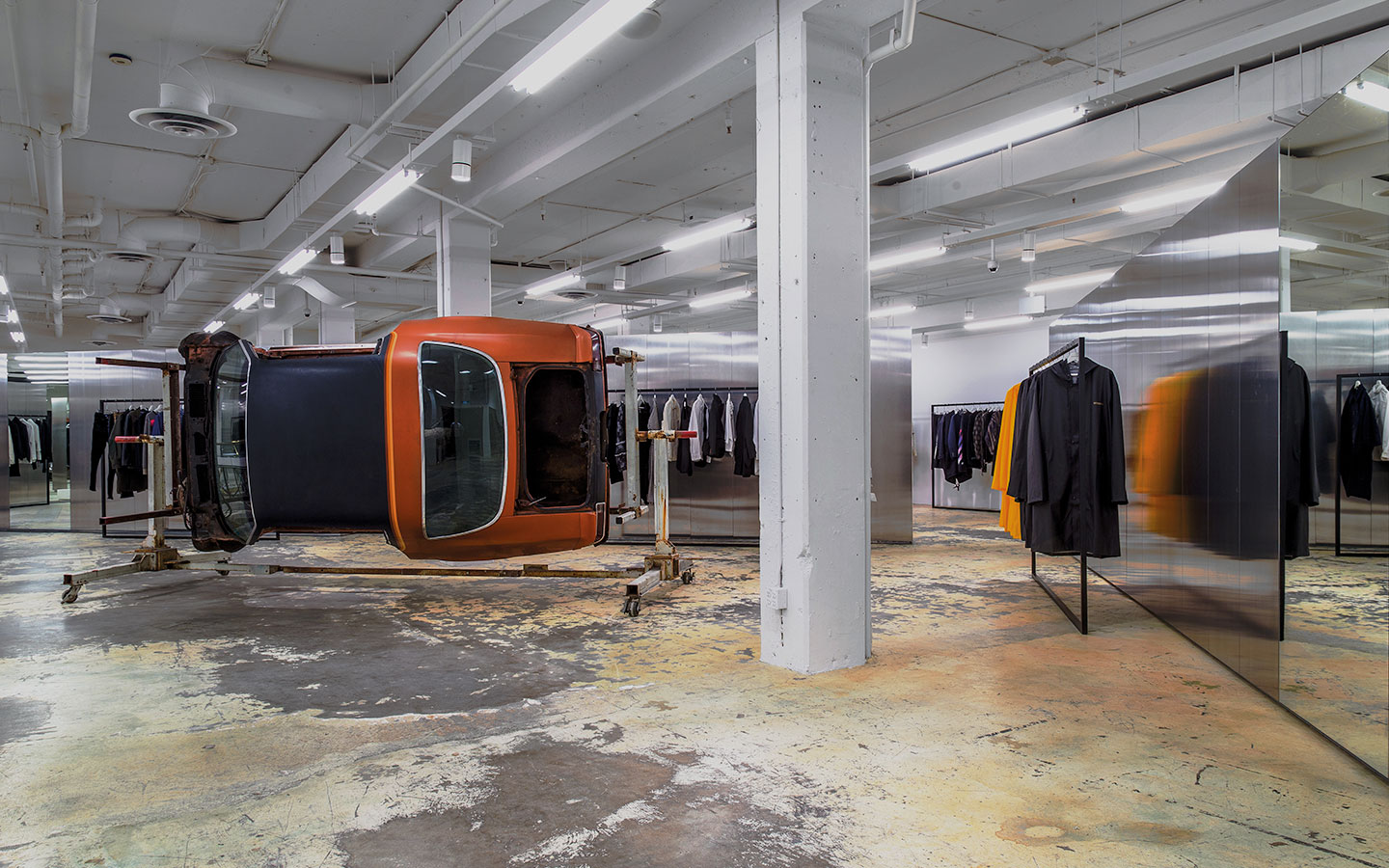 Lauren Cochrane on how experience, discovery and inspiration allow bold brands to sidestep retail apocalypse.
When is the last time you went out shopping for the day? If the news is to be believed, it was a while ago. You're much more likely to be found putting an order in on Amazon while watching the latest episode of your current boxset. It's hard times in IRL retail right now. 2017 was deemed the year of 'retail apocalypse' no less, with the term even gaining its own Wikipedia entry. It's estimated that around 6,700 stores closed, with empty shops an increasingly familiar site around shopping cities like New York, Paris and London. The New York Times zeroed in on Bleeker Street in the West Village as a place that went from "luxe shops to vacant stores" due to rising rents while Colette, the Parisian boutique that was the gold standard of quirky retail for 20 years, went the same way. It closed its doors at the end of 2017 with Saint Laurent - a mega brand able to afford central Paris rents - thought to be taking its spot.

But, actually, like a lot of things online, all this gloom and doom isn't the entire truth. Sure, we're not reaching the level of fake news, but while retail is increasingly seen as a dying breed, there are stores opening - and thriving - all over the world. They're just doing things a bit differently. 

Take Leisure Centre in Vancouver. Designed by the same team that worked on the interiors of the Celine stores, and opened in 2017, founder Mason Wu describes it as "a boundary-pushing physical platform, the new definition of leisure time, a brave new world beyond luxury retail" - hardly a small claim. Wu's store is less somewhere to pick up a pair of Balenciaga Triple Ss, and more a place to hang out, an experience, a destination. That's what it needs to be in 2018. With most of our lives happening online, reality has to step up to the plate, to really enrich our lives - to make it worth our while to step outside the front door, basically.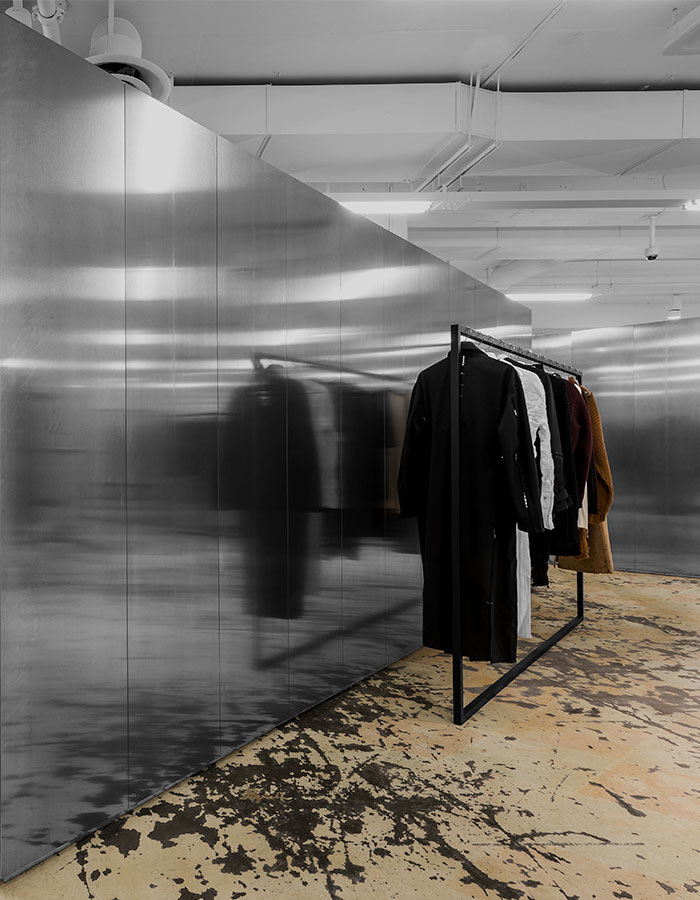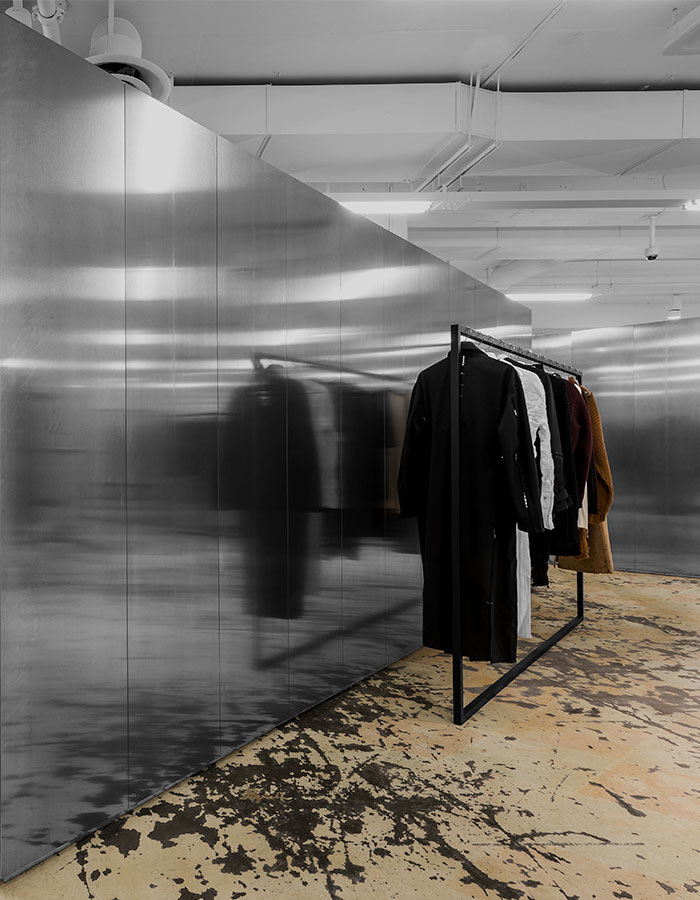 Wu, it seems, is up to the challenge. Leisure Centre even has a manifesto of five pillars it will provide: "garment, communication, environment, nourishment and service." This is executed through both on- and offline strategies, including exclusive collaborations, events and community-based interaction. "We aim to invigorate guests by sharing an experience they can remember," says Wu.

Andrew Missingham, the co-founder of research company B+A, agrees experience is increasingly the most highly valued commodity for the millennial generation. Anything rare, seen with our own eyes, becomes almost fetishised. "I always think it goes back to Van Gogh's Sunflowers," says Missingham, "The more times they are replicated on tea towels, chocolate boxes, the more the real thing is highly prized by comparison. It's like if there are 100 tickets to go to an Ed Sheeran gig but it's shared 25m times, that experience is hugely valuable."

This is, of course, where bricks-and-mortar stores have the advantage over online - and perhaps, says Missingham, it's about retailers rethinking the purpose of stores. If you're savvy, you won't view your shop as your primary sales location. Instead, it's an experiential promotional opportunity, a place where your customer can live in your brand's world. "Rapha's Brewer Street store is all about the real footprint," says Missingham. "They know they do their sales online but they have a place where you can drink coffee, where cycling is always on TV, you can immerse yourself in cycling culture. People say that is a lost leader but it's actually a piece of brand positioning."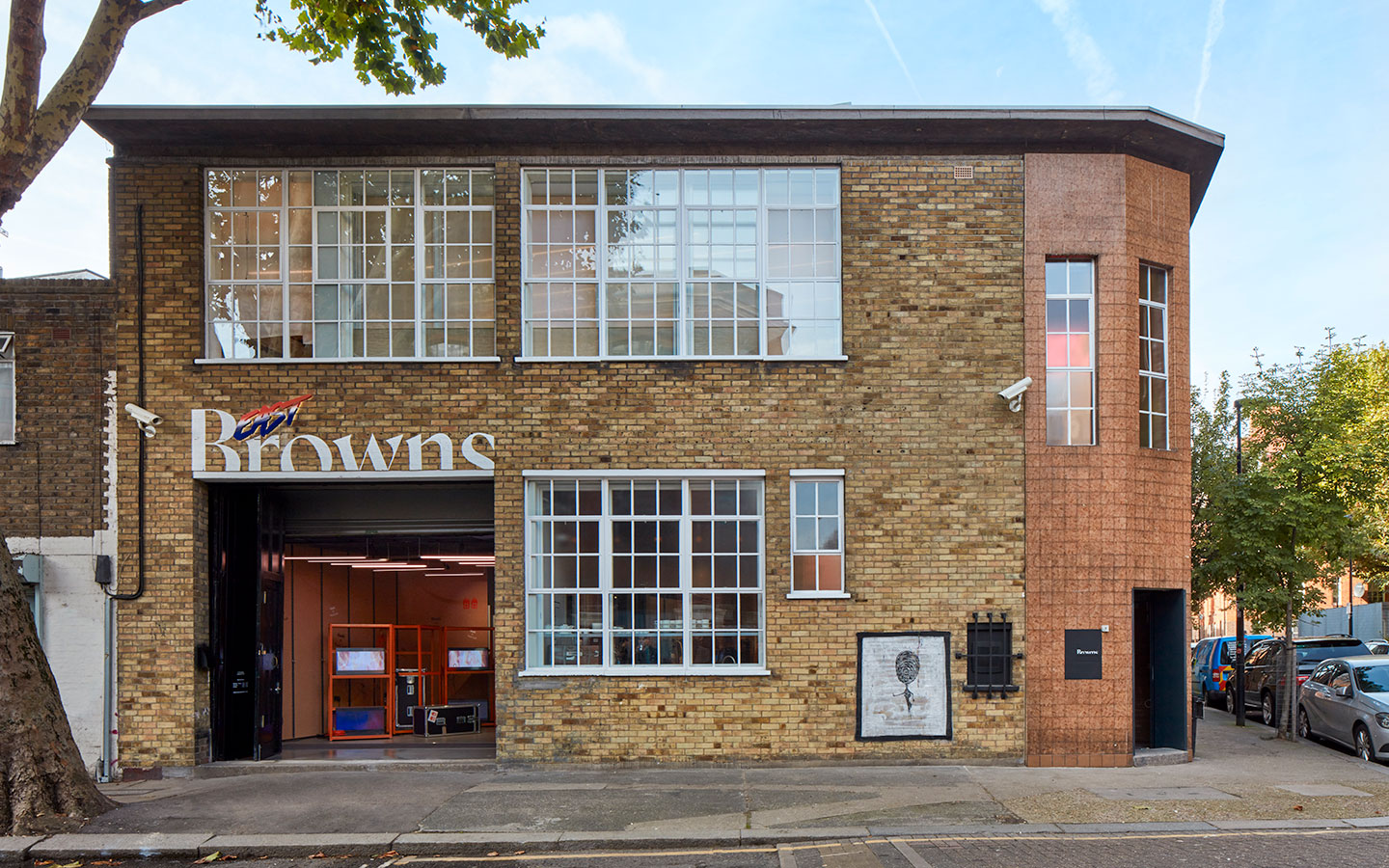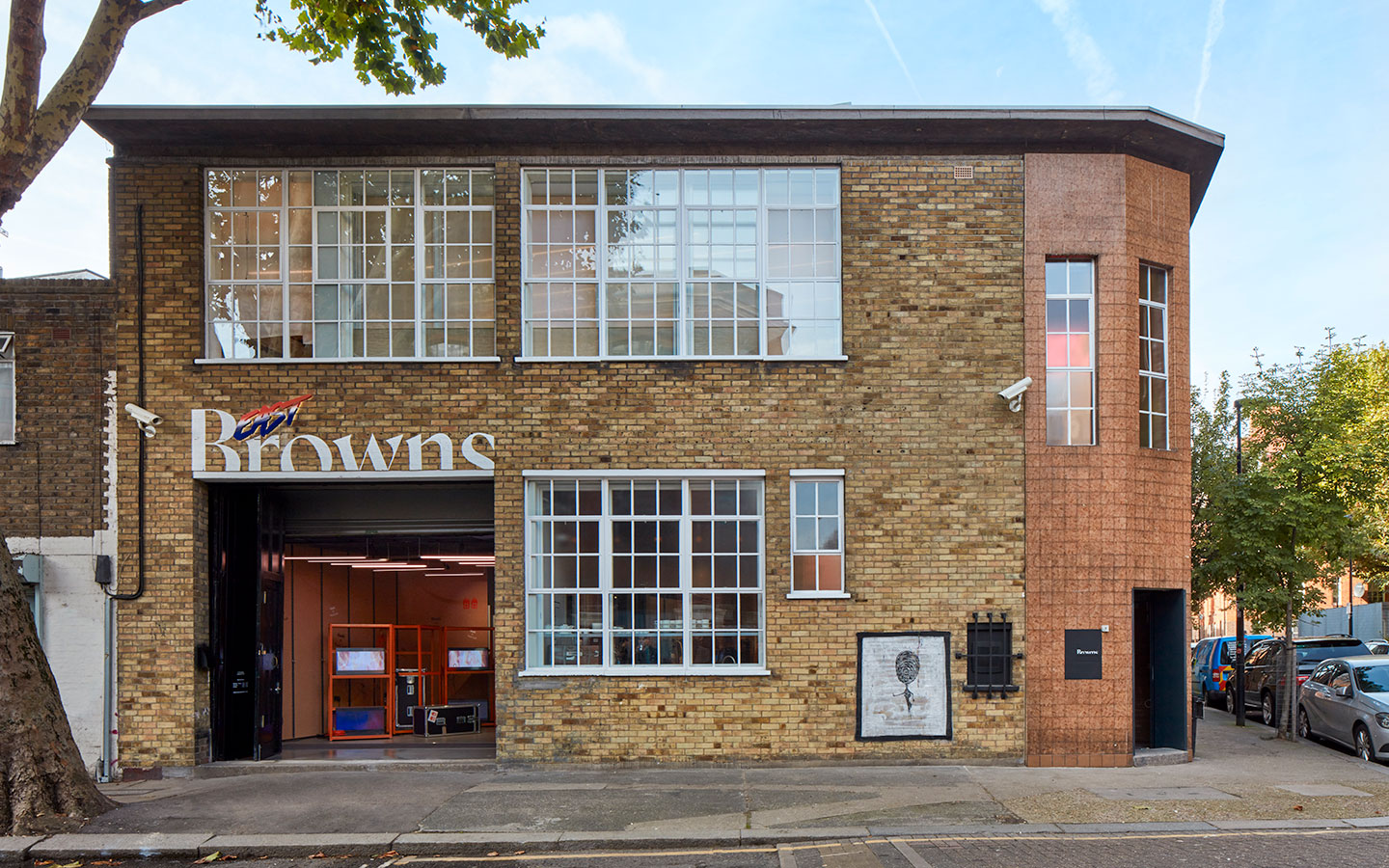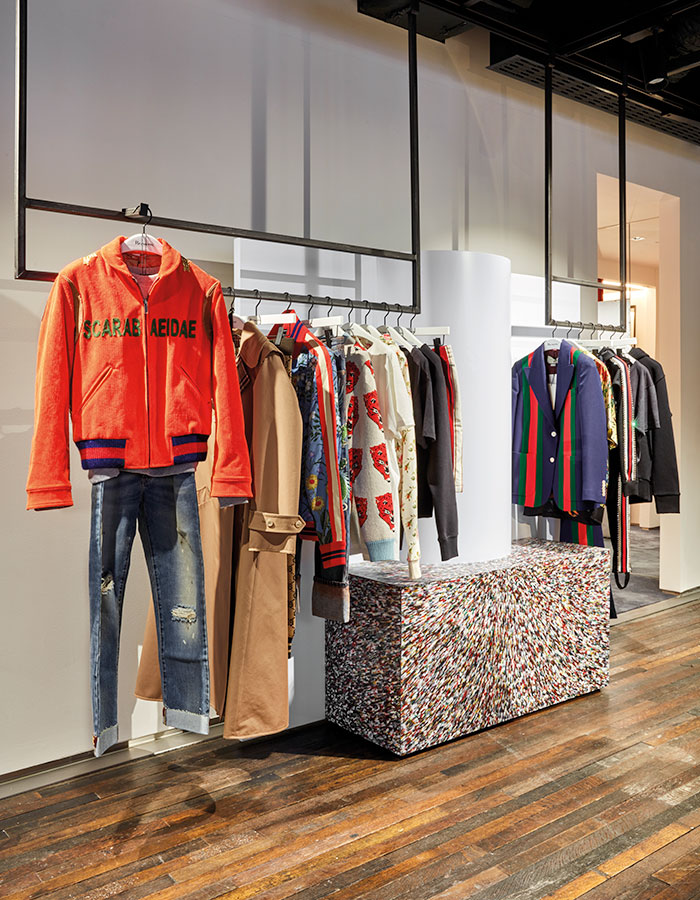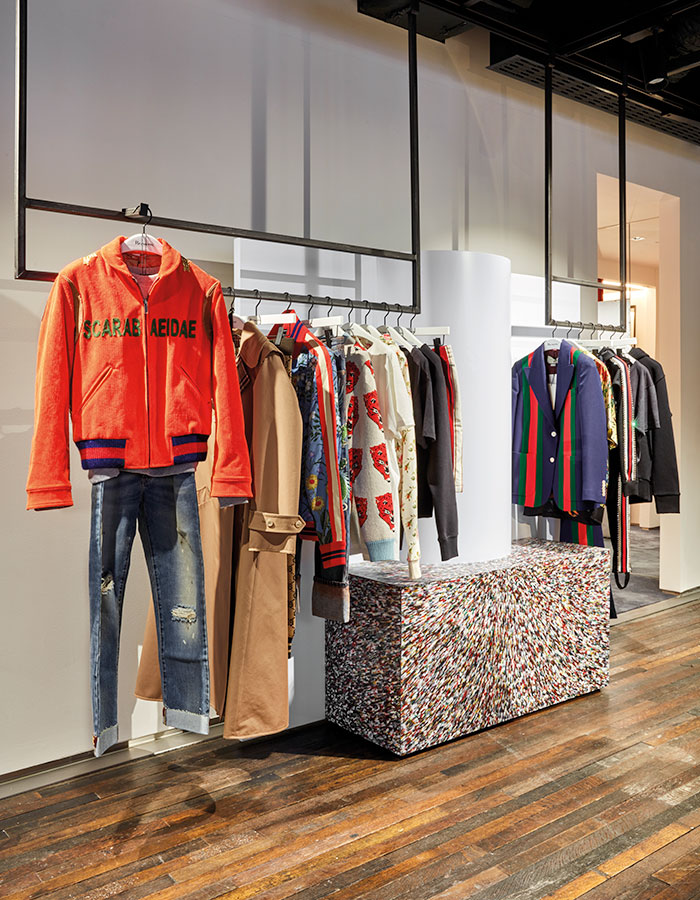 "Think of it as retail for Generation Rent."
Browns East, a sister store for the iconic Browns on South Molton Street, opened at the end of 2017. It was perhaps against the run of Browns' recent history: the store had just been bought by mega e-tailer FarFetch, after all. But this isn't just expansion of a brand, a cynical replication of the original. Instead, it's again playing with the idea of what a store can be. Browns East has been dubbed a 'nomad store' meaning it's currently on a street in Shoreditch but could up sticks at any moment and set up somewhere else, no strings attached. Think of it as retail for Generation Rent.

Holli Rogers, the Browns CEO, might have earned her stripes online as the Fashion Director of Net-a-Porter, but she knows a thing or two about the value of bricks and mortar, and working it to a version that works for now. She says "experience is paramount. Browns East is all about exploration, discovery, connection and community, and our in-store programme is constantly evolving to ensure that no two visits are ever the same." A community-based bespoke treatment instore is key - so consumers feel they're walking into an environment catered to their likes and interests. "I've felt for years that a store should be more of a reflection of its local environment rather than a cookie-cutter of an existing store," says Rogers.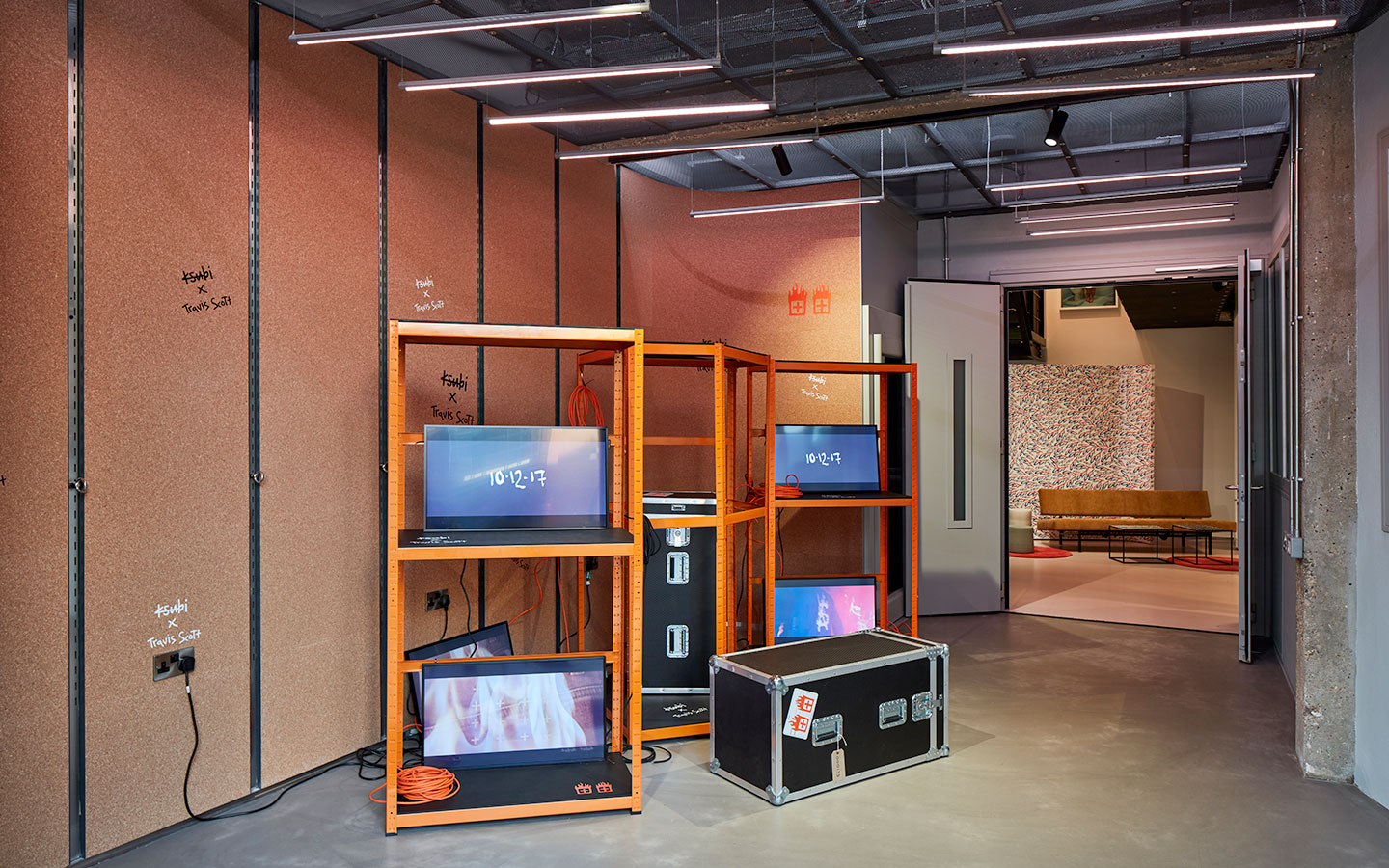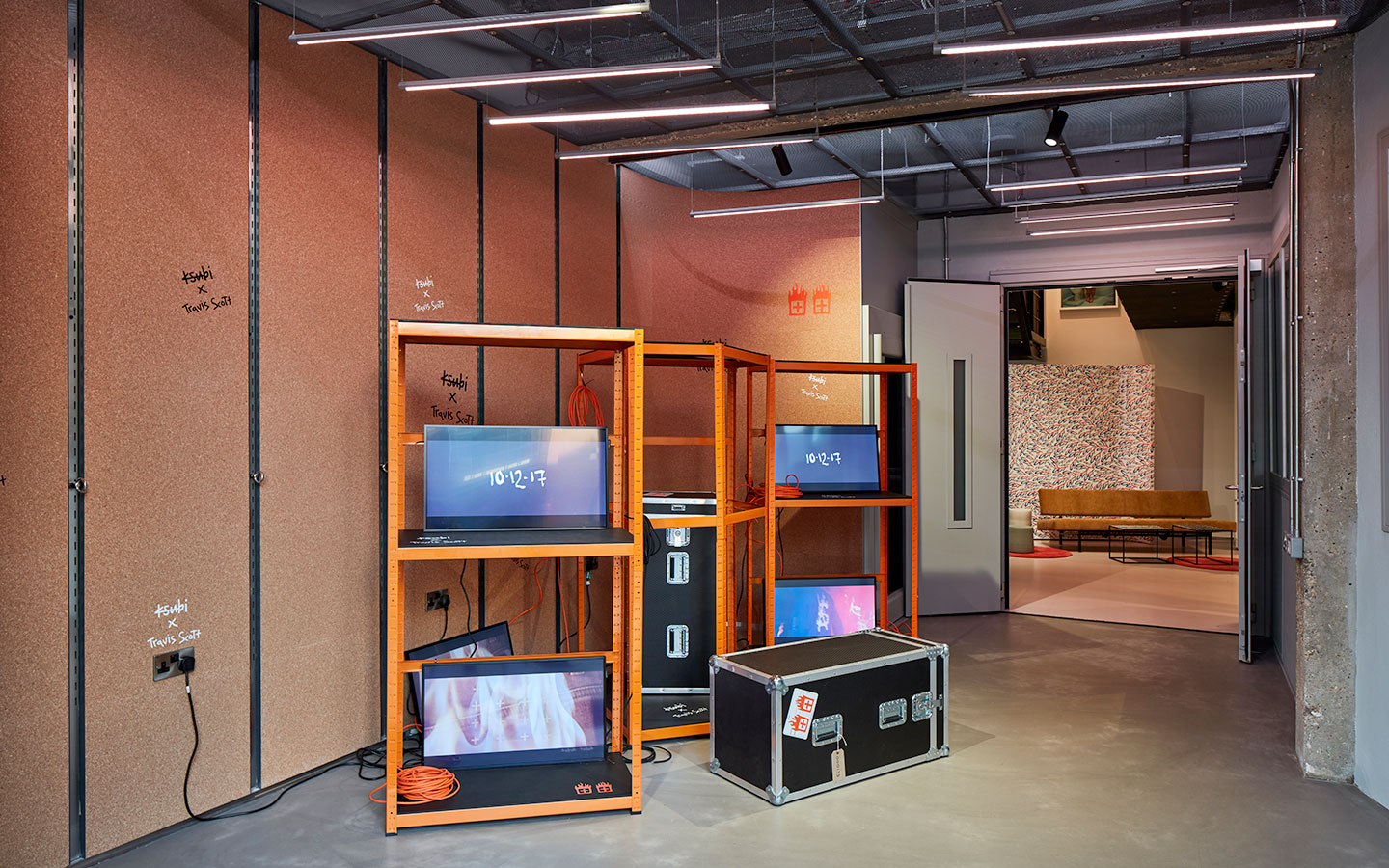 Selfridges, founded in 1909, might be an old school proposition but the London store is a pioneer in keeping the instore experience alive. It's a place you might, quite feasibly, hear a Shakespearean soliloquy as you would the punch of a boxing glove (in January, the store hosted a boxing pop up in honour of Rick Owens' CEO Michelle Lamy and her love of boxing). Linda Hewson, the Creative Director, says that this diversity of experience is part of Selfridges' mission. "Our ambition is to be a cultural centre, not a centre of commerce," she says. "By meshing cultural and commercial appetites we want to give visitors to our stores pleasure, knowledge and a sense of fun. Our creative campaigns drive footfall, awareness and ultimately, brand loyalty. They aren't conceived to drive sales, but we are thrilled when they do." This tallies, of course, with the store's founder Harry Selfridge. He once said "treat [the customer] as guests when they come and when they go, whether or not they buy." Wise words then and now.

Selfridge would have loved the new experience-centred retail trend, including Platform - a new mall concept now open in LA. Started by real estate entrepreneurs David Fishbein and Joseph Miller, the enjoyment of its customers is the priority, and this comes - like a nomad store - with the revolving door of newness that digital natives crave. Across a series of units, four of the units have six monthly rentals, meaning something new almost every time you visit. Perhaps you might have a manicure at Tenoverten, attend a fitness class at SoulCycle or browse the vintage pieces at Reformation. In a go-go-go world, these places increasingly provide a space for a slower wander in the way you might visit a market. And, as with a market, you might just come home with a few shopping bags.

"We've seen how well extending a brand, product or service resonates with customers," says Miller. "It's not simply about owning a great pair of boots from Freda Salvador anymore, it's about interacting and offering the customer an opportunity to connect." This is how to stand out from e-commerce, ultimately. "We see e-commerce as a way of acquiring the day to day commodities that don't necessarily need to be experienced from a discovery or creative stand point," explains Miller. "Experience, discovery, inspiration; this is what drives every decision we've made and will continue to make for Platform." Retail apocalypse? These stores are rising from the ashes.