04: Culture


Tileyard Studios.


Words by Sophie Harris
Photography by KIOSK.
Sophie Harris meets Nick Keynes, well-connected co-founder of the creative compex that's attracting the music industry to King's Cross.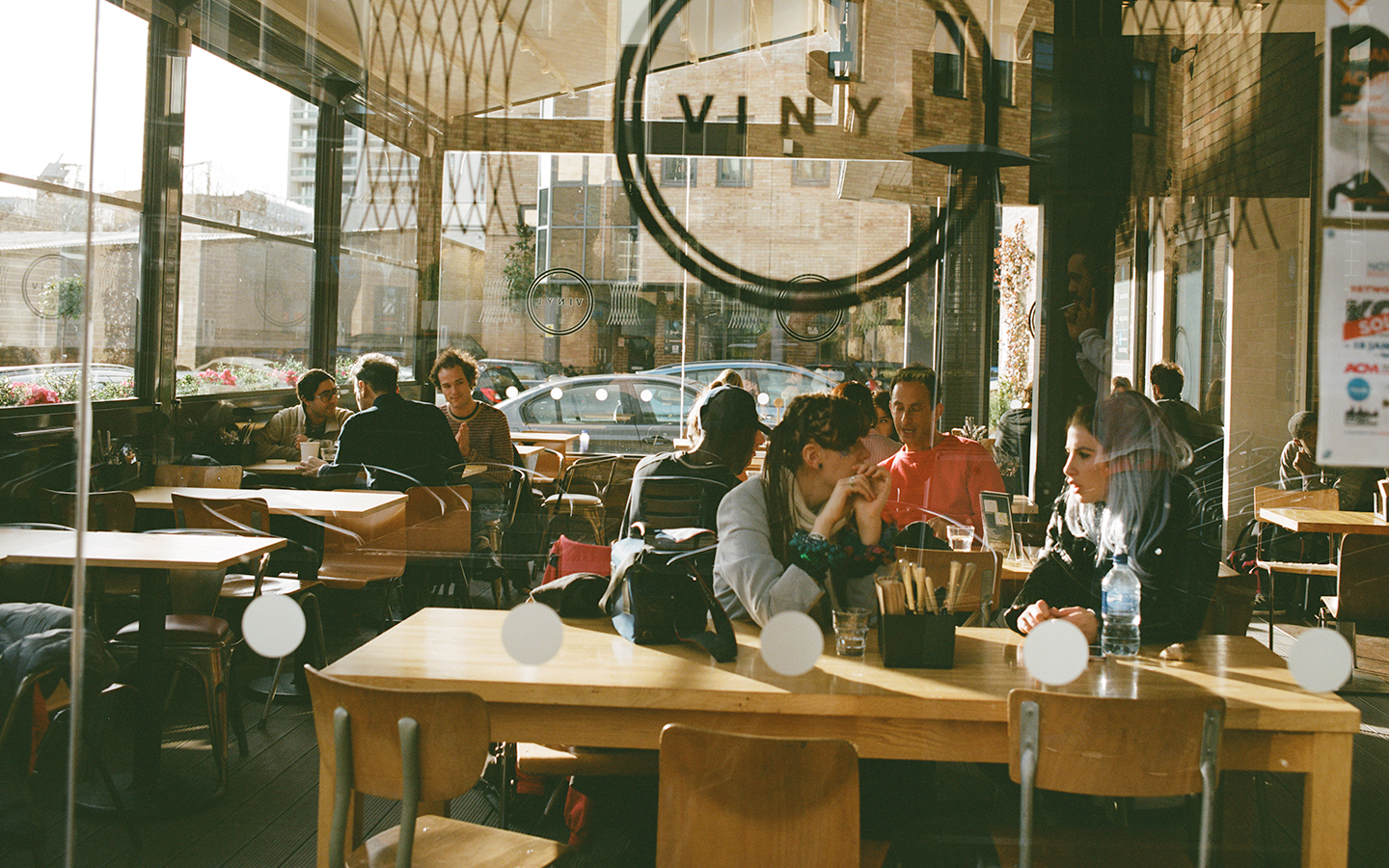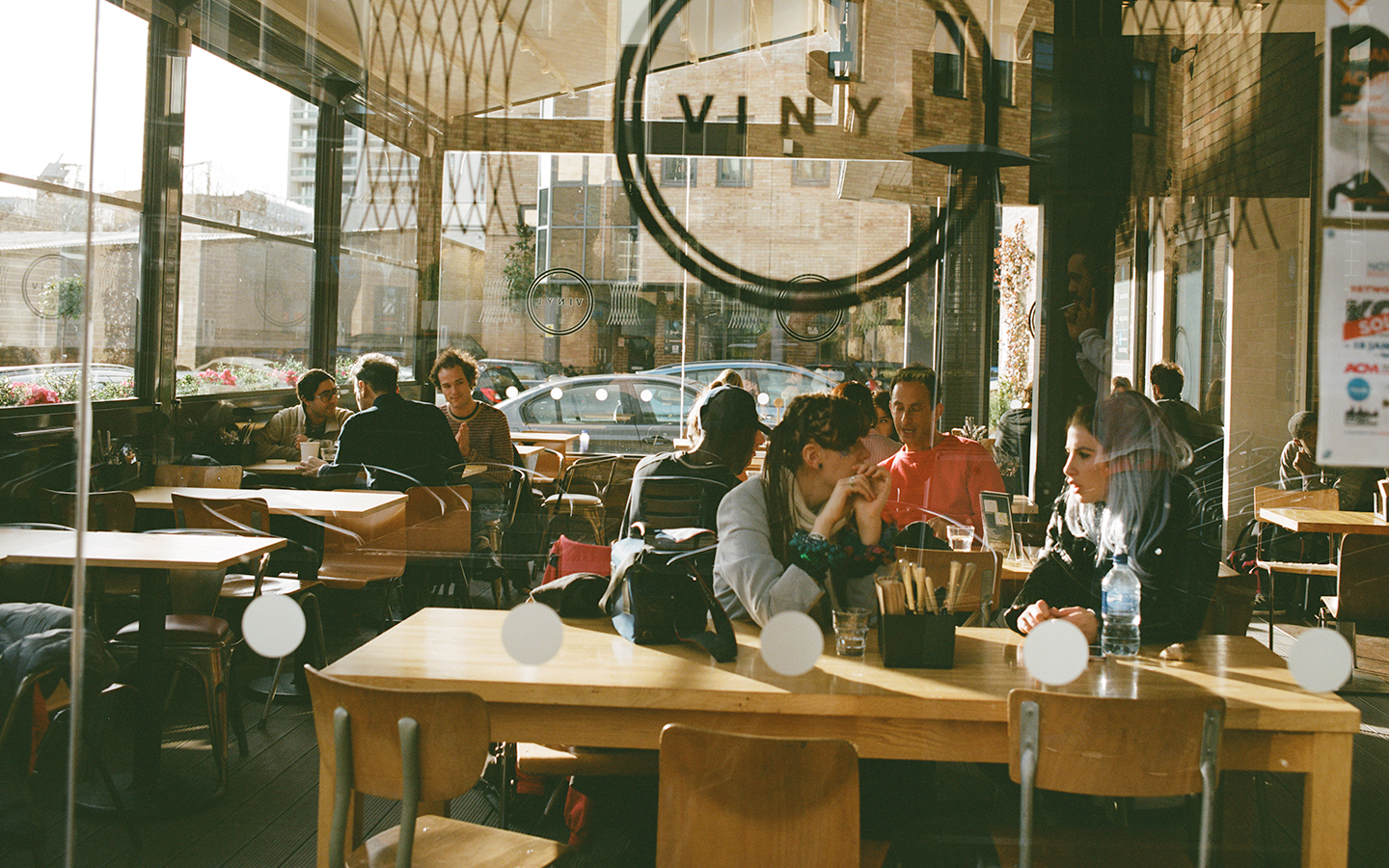 What does pop maverick Mark Ronson have in common with Denzyl Feigelson, former advisor to Steve Jobs? Both are globally successful, ambitious trailblazers, of course. But the really interesting part is that both the Uptown Funk hitmaker and the tech pioneer have their own creative spaces at Tileyard Studios – the secret-ish Kings Cross complex that has quietly grown over the past five years into a thriving creative hub with a singularly brilliant approach.
"Tileyard for me, from day one, has been about me sitting in this cafe, wanting to meet anyone and everyone who is doing something interesting in the creative world," says Nick Keynes, one of Tileyard's co-founders. His sparkly-eyed enthusiasm is understandable, given the runaway success of the organisation. When Keynes and his team began Tileyard in 2011, today's meeting spot was a greasy spoon, set in the middle of a lifeless, mainly empty business estate. Now it's a hip cafe called Vinyl, serving turmeric smoothies, gourmet burgers and cocktails to Tileyard's studio occupants. 
Crucially, the cafe is a warm, inviting place to hang out in, and this focus on the social aspect of creativity is what's driven Tileyard since its inception. "We didn't consciously go out to do what we've done," says Keynes, "but very quickly it steered itself that way." Hearing his story, you're reminded of the movie Field of Dreams, with its whispered premise – "If you build it, they will come" – and the sense that committing to a clear vision is the only north star worth following.
On paper, Tileyard is an impressive enough prospect. The complex is centred around a creative nucleus of 85 music studios – bespoke workspaces for composers, recording artists, producers and so on – and supported by a further 190 tech companies and start-ups, which, more often than not, complement the music and film industries. Tileyard even has its own dedicated pop management company, with a roster that includes Ella Eyre and Sigala.

The beauty of the project though, is its emphasis on collaboration. Keynes remembers welcoming pop singer John Newman to Tileyard, handing him his studio keys, and suggesting he meet DJ and producer Sigala: "Next thing you know, two days later they did a session together. On the Wednesday they mixed it, on the Thursday it was confirmed and mastered as the next single for Sigala [Give Me Your Love, featuring Nile Rogers], and it ended up being a massive hit. And that was from meeting in the cafe to finished product in five days," says Keynes, beaming.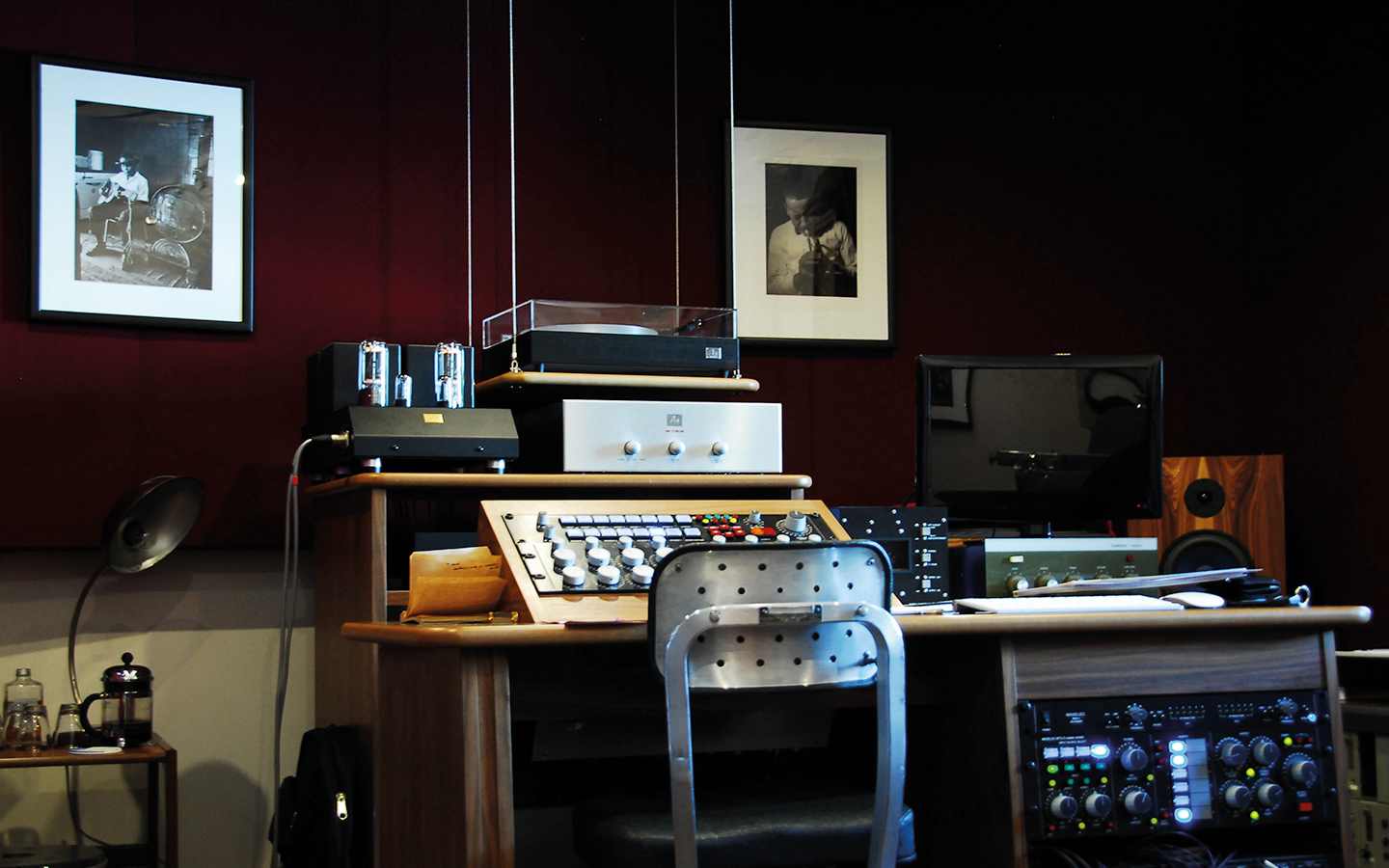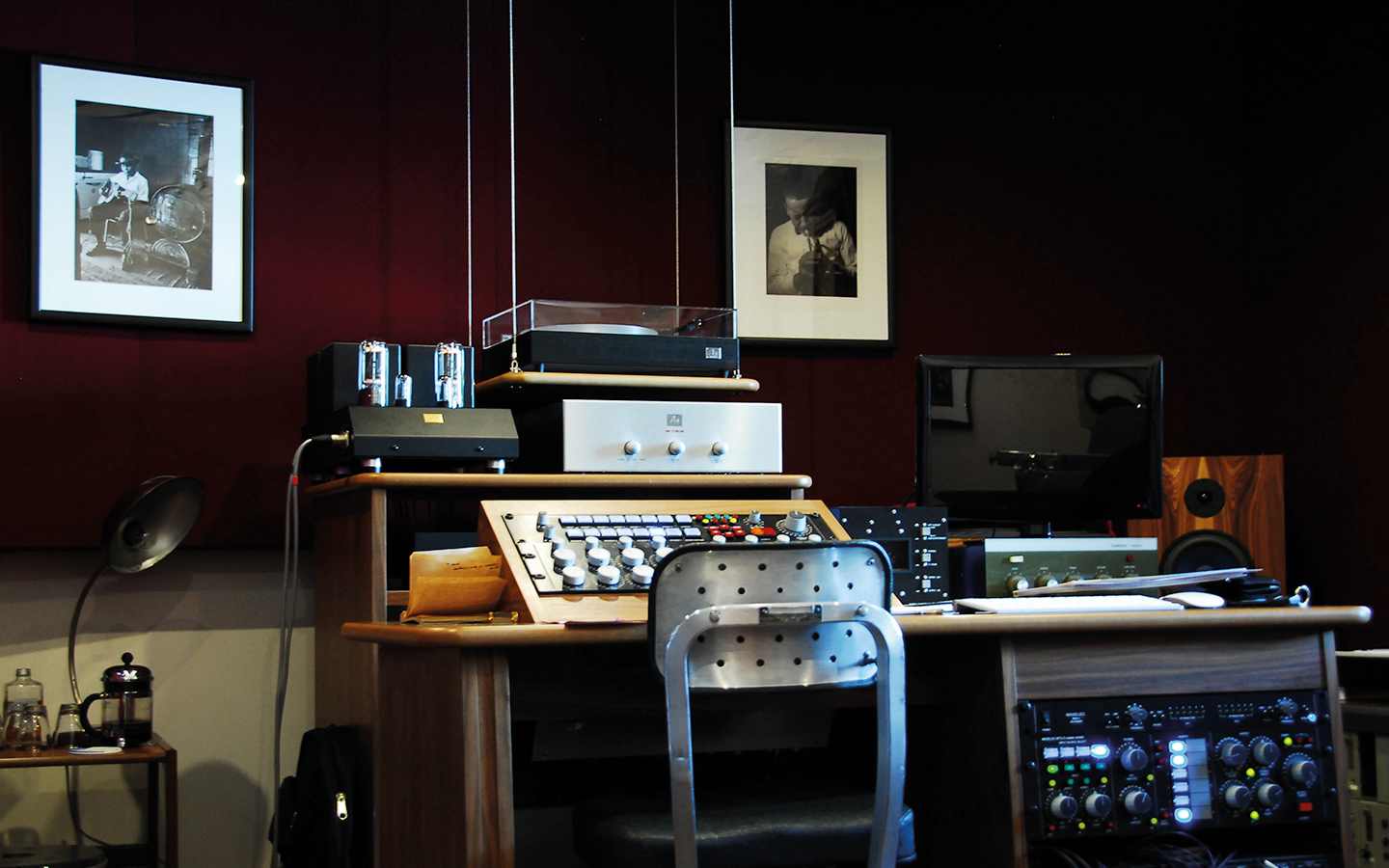 "If you build it, they will comes."
Is Keynes something of a creative fairy Godmother at Tileyard? "Always," he laughs. "I'm constantly introducing people, and I love that." Keynes's own career in the music industry dates back to his days in 90s boy band Ultra, whose career highs and lows have shaped his empathetic approach to working with emerging artists. By his own admission, he's an entrepreneur and a people-person, and Keynes's skills and Tigger-like gusto are absolutely fundamental to the success of Tileyard.

"Creative industries can be lonely," he says, from his own experience. It's true – these are professions which require a great deal of concentrated time and to some degree, isolation, which can send the sanest creative slightly loopy. Keynes remembers chatting with Dru Masters, before the composer moved to Tileyard: "He said, 'I've got a fantastic studio but not many mates because I'm here on my own I'd love to be around more like-minded people.'"

Tileyard allows creatives to make connections in a natural way, rather than at awkward networking functions. By allowing its clients to stay in their comfort zones, the atmosphere is relaxed – which fosters playfulness and easy interaction. Creative people attract other creative people. High-profile artists making low-profile visits to Tileyard in recent years include Kanye West (calling in on DJ Benji B), Lady Gaga (attending a Tileyard social Tequila and Chocolate evening) and Mick Jagger (collaborator and friend of the producer Matt Clifford, who plays keyboards with the Rolling Stones).

The funny thing is, the initial aspiration for the complex was based around creating personalised music studio spaces for clients; the notion of community and cross-collaboration was, says Keynes, seen as a spin-off benefit. "And actually, six years later, we're now solely creative and we've got so many examples of cross-pollination. It's a wonderful thing to behold."

As with all good fairy tales, there's a pleasing mythos behind the set-up. In some ways, Tileyard shouldn't have worked. The complex was originally purchased in its rather bleak state by property investor, Tileyard owner and business partner Paul Kempe, just before the Lehman Brothers banking collapse (2008). The market froze, tenants moved out and they had to do something more radical; a business plan was born, with their other two partners Charlie Arme and Michael Harwood.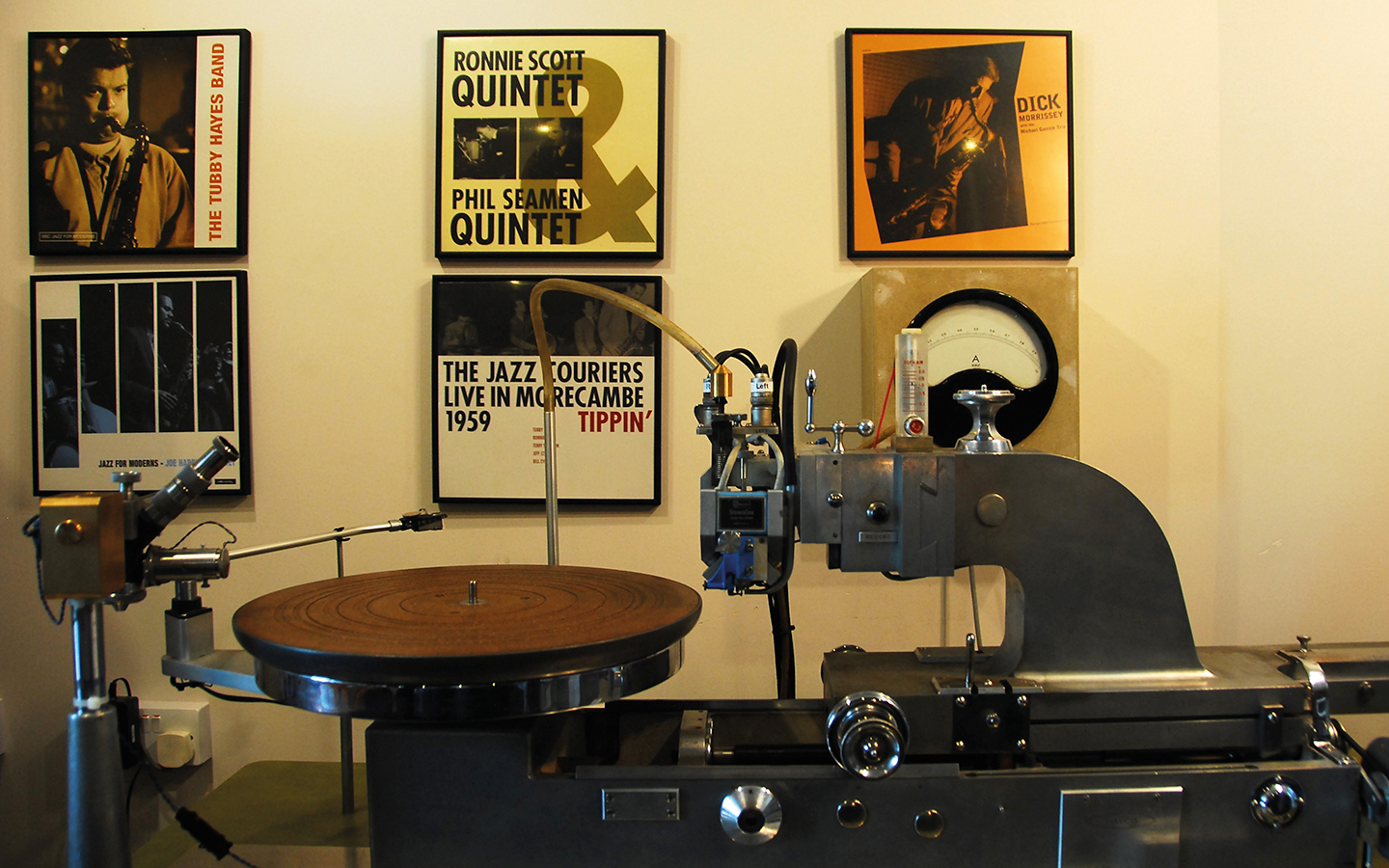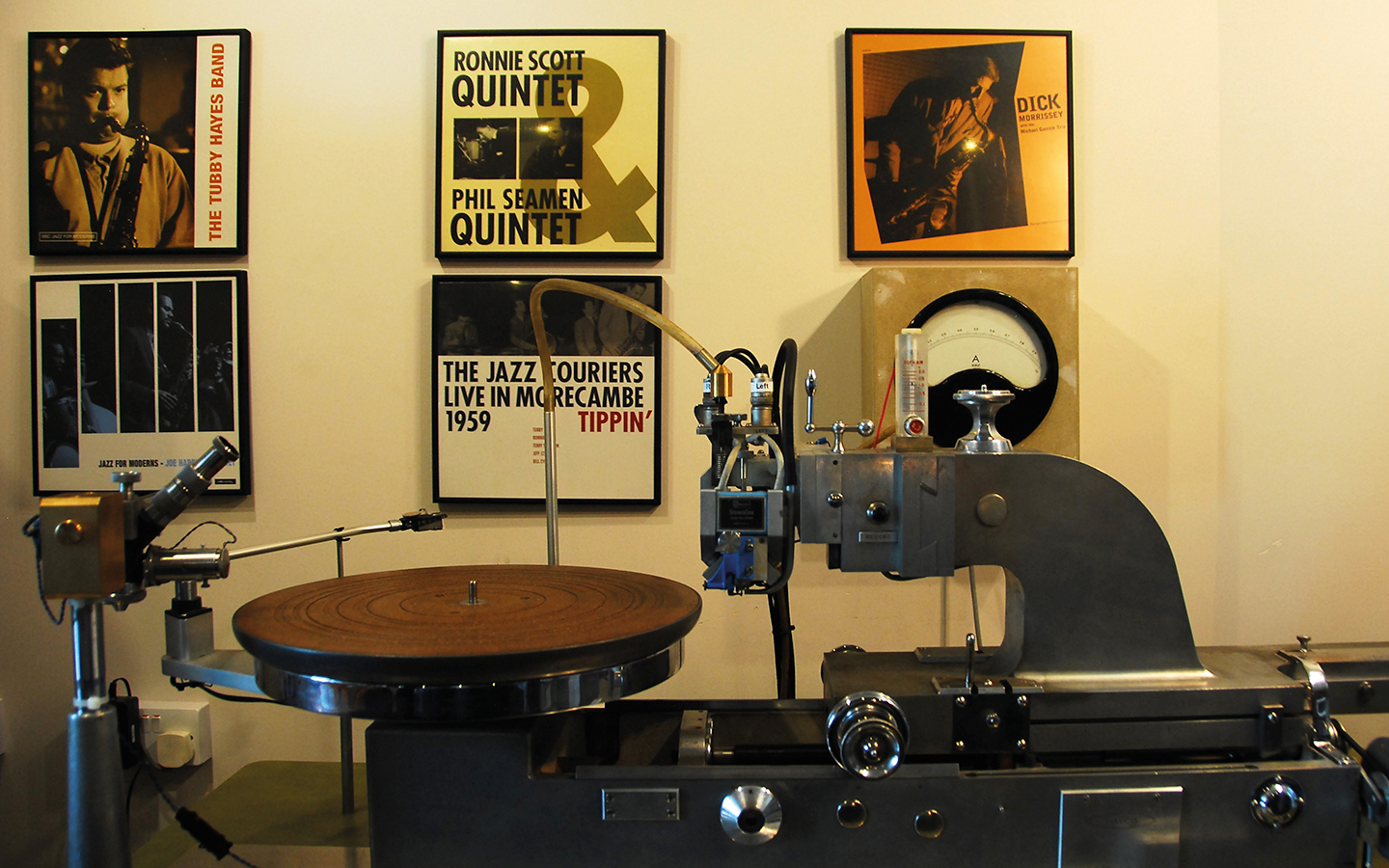 Traditionally, the music business has been based in West London. But just as there's been a tidal change in the industry in terms of it shifting from physical product to online, there's also been geographical movement. "We realised that actually, for years, the talent had been traipsing across London to the major labels," Keynes says. "Who can afford to live in west London?" 

On the flipside, The Guardian had recently moved to King's Cross, and Saint Martin's School of Art was in the process of relocating. Kings Cross was becoming a creative hub, as well as a tech centre: "I think when Google came in (2016), that's when suddenly the tech world realized that Shoreditch might have been priced out." 

Initially, persuading clients to move in was a tall order. "I must've dragged a hundred people up here," Keynes remembers, "from which 97 said, 'You're mad, it'll never work, wrong part of town.' But three people said, 'Actually, I think it's bonkers but I love it.'"

Tileyard wasn't the first music studio complex of its kind in London; Keynes cites The Matrix in Fulham as a similar physical set-up. But what marks Tileyard out as unique is the process of curation which defines its clientele and drives its ongoing success. "We were so, so strict about who we brought in," he says. "That's what's enabled us to get to a place where we are undiluted – we're totally true to our original vision and mission. There's an appetite to keep going, to keep bringing interesting people in, that continues to enhance what's already here."

Mutual benefit is the key to landing a space at Tileyard (as and when one is available). Keynes reveals his priorities: "What can I do to help you, beyond offering your space? And what value can you bring to Tileyard beyond paying rent?" While the notion of "adding value" may sound a little cold, Tileyard is as warm and human a workplace as you can imagine – it just happens to turn a profit for everyone involved. "Other people's success is our success because it means they stay here and they grow," says Keynes. Crucially, for all the emphasis on the social, interactive aspects of Tileyard, it's also a peaceful place to work. "There's a privacy when you get here," says Keynes, "and you can breathe."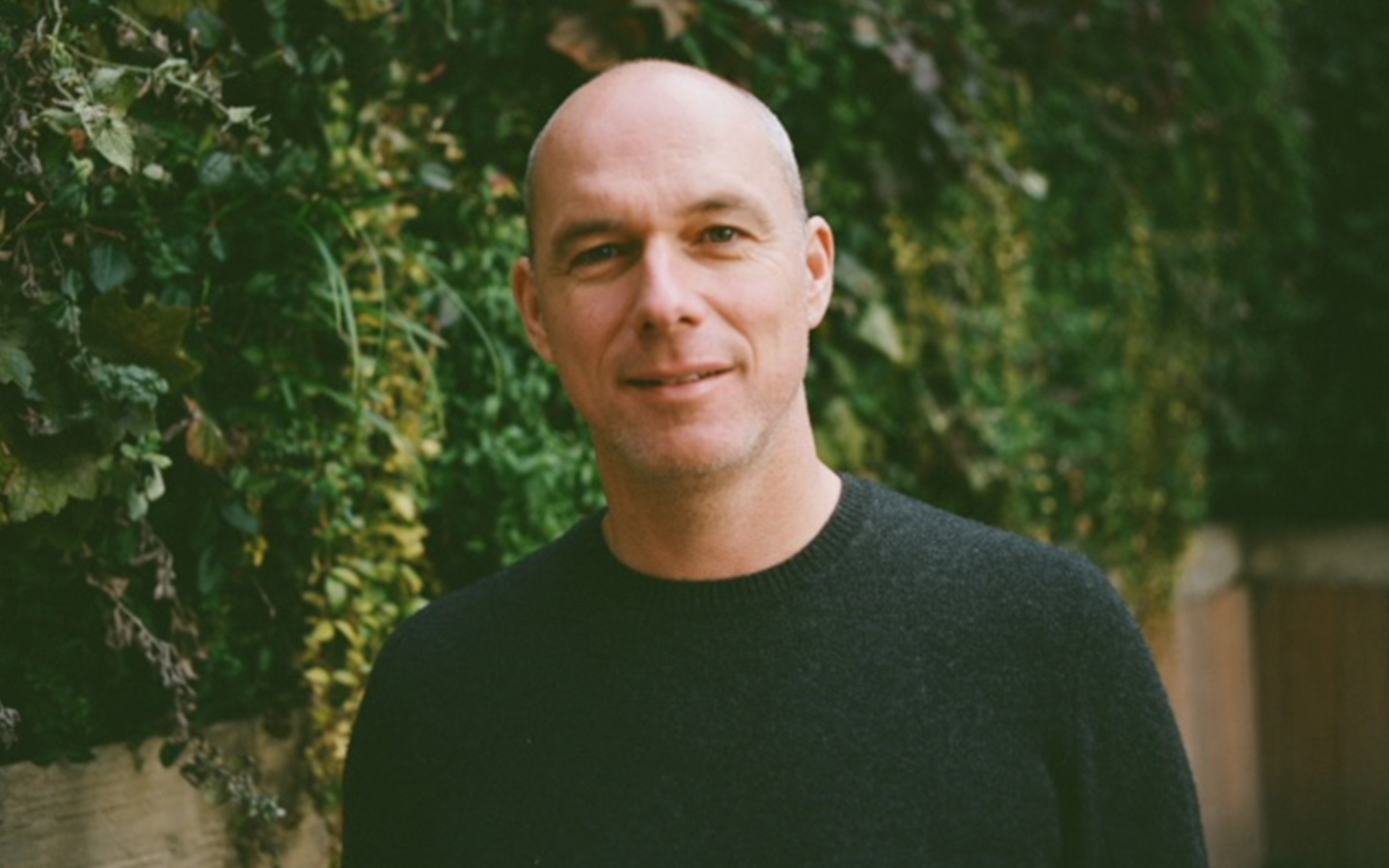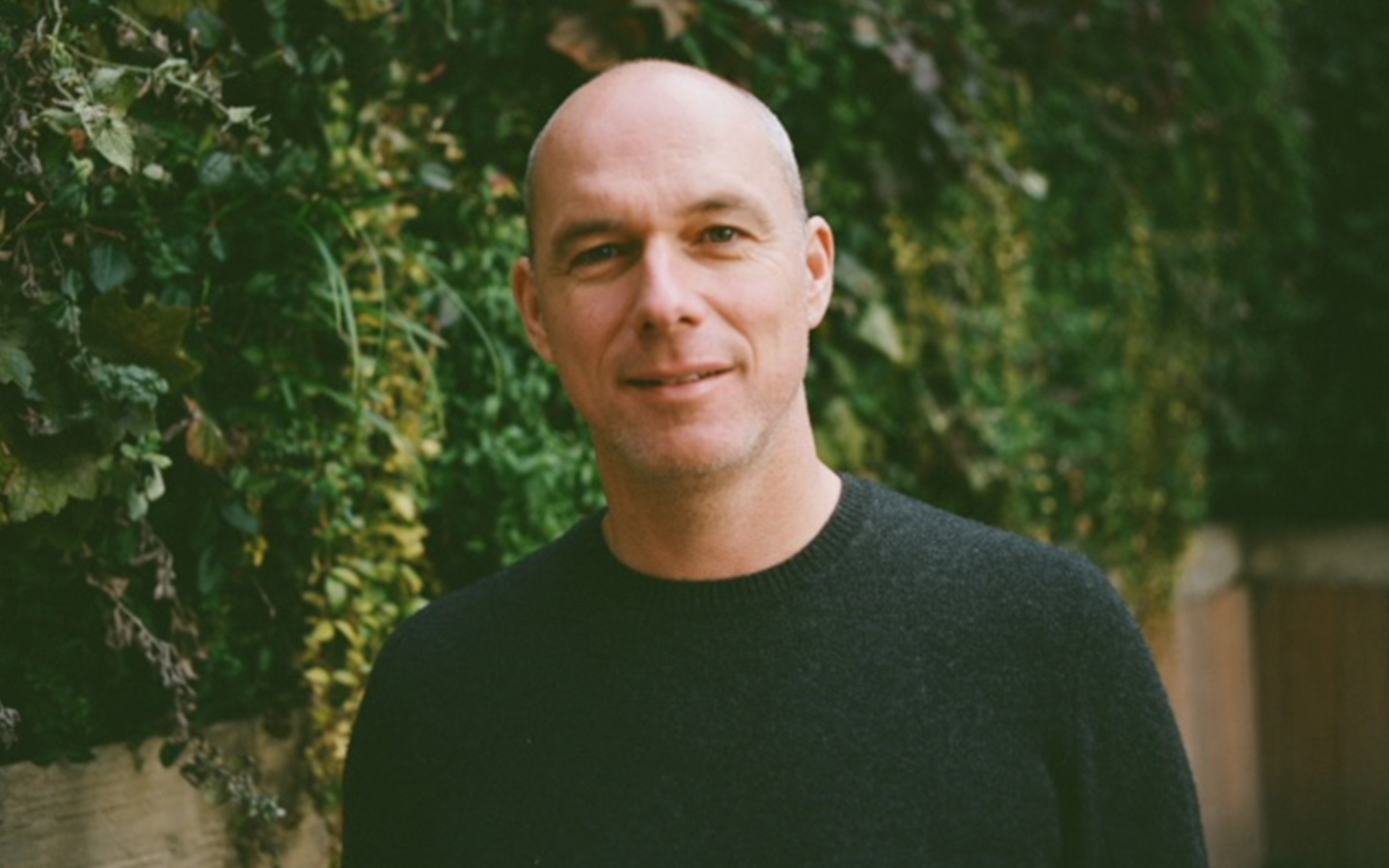 Naturally, the Tileyard empire is expanding; clients often need more space as their businesses grow, and the complex is slowly increasing in size, with a hotel concept in discussion. There are plans to explore the States, too. Los Angeles has a reputation for being sprawling and bereft of community, says Keynes. "But seven years ago  the music industry in London didn't have community. Everyone was really secretive and didn't share." British people, he says, can be a bit fearful – so Tileyard took a good deal of inspiration from Scandinavia (Keynes's wife is half-Swedish). 

"They're very collaborative," he says, "and the Swedish pop world is amazing. There are lots of small Tileyards across Stockholm and Gothenburg – people working on their projects and sharing, with open doors and glass walls." Keynes says he hopes that Tileyard has helped its clients drop some creative barriers; after all, he shrugs, "I'd rather have a third of something than a hundred per cent of nothing."

There's even a sense of sharing success in terms of Tileyard's location. "Islington is a pretty challenged borough," says Keynes, "and what I love about this project is that we're growing employment. A great proportion of people who work here live in the borough." 

Keynes's phone buzzes and it's time for a meeting that he's already moved. Tileyard now typically has about 1200 people on site every day – suffice to say, Keynes has work to do, people to meet. "It's lovely to be full," he says, "but the big pleasure is seeing great people having success, and being told, 'We love being here'. It's a lovely thing to hear."