01: People


Danielle Pender


KK Outlet gallery curator and Riposte Magazine founder. Danielle Pender explains the publishing start-up landscape
Words by Leanne Cloudsdale
Photography by Elliot Kennedy
It's been said many a time that periods of adversity can either induce or increase creative growth, and this would seem to be the case for Danielle Pender, founder of Riposte magazine. Her father was brain-damaged after being in a coma, which Pender cites as one of the major catalysts for kick-starting her career. "It made me very ambitious. I hate wasting time, and I'm acutely aware of the fragility of life and always want to be making the most of it."
Launched in 2013, the women's biannual is designed by Shaz Madani, whose bold creative direction and colour saturation are reminiscent of the National Geographics of yesteryear, but updated with contemporary graphics, texture and high quality paper stock. With a text-only cover, it feels more like a periodical than the predictably feminine, disposable publications more commonly targeted at women readers these days. Proactive Pender says she felt seriously "underwhelmed by the women's media landscape, and although I'd always loved magazines I thought the choices out there were so embarrassing, so decided to just start my own. In 2011 I met Shaz and we started talking about what Riposte could be, and how it should look…we spent a long time discussing it. Together we pulled in a lot of favours and emailed a tonne of people asking them to be involved. Two years later we finally got it off the ground. The women we feature are amazing and have achieved great things. We talk to them as human beings first and foremost, not from a gender specific point of view. I find them all so inspiring and it genuinely fills me with hope that things out there are getting better – they are so smart and funny, but above all they are honest about their failings. We are not trying to portray a vision of womanhood that is false or unrealistic and maybe that's why people are responding really well to it." Each issue follows the same rhythm, presenting five ideas, four meetings, three features, two essays and one icon – and rather than focusing on celebrity love lives, bikini body shaming or wrinkle busting cream reviews, the content covers the lives and opinions of women who are leaders in their respective fields. The portraits that accompany the articles aren't photo-shopped, an unusual concept for today's newsstands, and instead offers a realistic, genuine reflection of successful females making their mark in the world.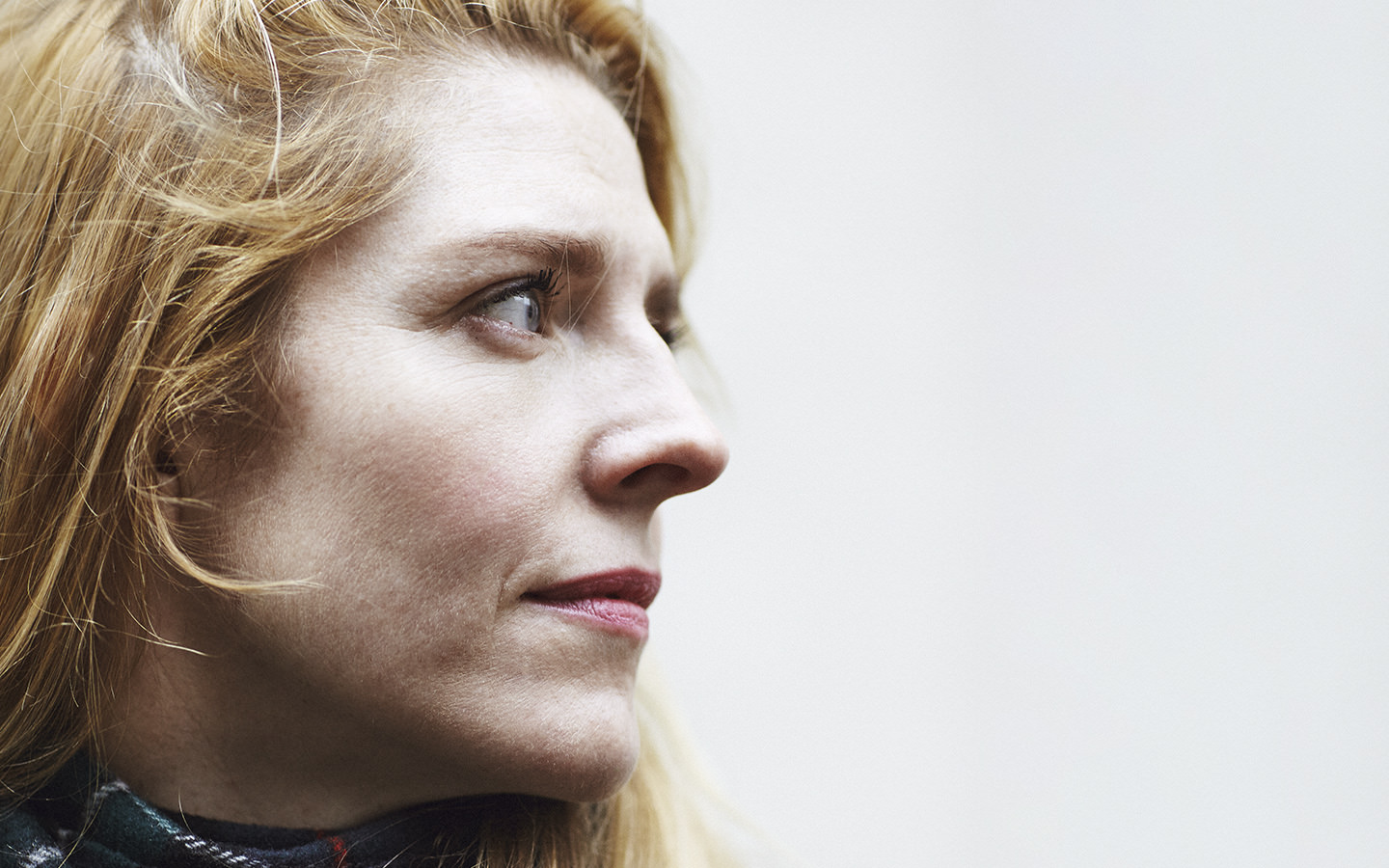 Pender went to university at 21 to study the History of Modern Art, Film and Design, which she followed up with an MA in Creative Writing. "I think going away when I was just that little bit older was a good move – it felt like a treat and I really appreciated it. It's sad that tuition fees have become so expensive, it's prohibitive. There's the argument that degrees were becoming devalued because the number of people gaining access to higher education had increased, but when you start limiting that access it causes massive problems. I understand that university isn't for everyone, and vocational courses are just important for those who aren't interested in academia, but the whole experience of university teaches you so much more than what you're learning on the course – and that can't be underestimated."
In addition to starting the magazine, she's been a curator at London's KK Outlet since 2009 – looking after it's monthly gallery programme, working with the communications clients and handling press. A new exhibition is installed every month at KesselsKramer, giving Pender the opportunity to work with artists such as Ewen Spencer, Hatti Stewart, Anthony Burrill and Giles Duley; it's a part of the role she clearly relishes. "I love the place. It's been such a brilliant place to work because they have a real entrepreneurial spirit and really support their staff. There's no hand-holding going on, you've just got to knuckle down and get on with things, but that level of freedom is amazing." Alongside the curatorial position at KK and her editorial duties at Riposte, she also cares for daughter Mazzy three days a week – no mean feat, yet Pender approaches the challenge with optimism. "I just had to get a lot better at compartmentalising my time. It's not easy of course, and my life is a lot less spontaneous now but I'm cool with that. It's a relief to not be spending nights with random idiots talking utter garbage anymore. Working on the magazine is the best thing I can be doing with my time, going out at weekends isn't the same anyway because now I'm older the hangovers are monstrous! Life is constantly changing and a lot of women go mental trying to fit everything in alongside their work commitments; family, friends, partners, kids – not to mention keeping up to date with what's happening culturally. Of course I have so many ambitions for the magazine, but I just had to stop myself trying to do everything at once and learn to tackle things one step at a time and be more patient."
"We've featured so many clever women, excited about the pioneering work they've chosen to dedicate their lives to — but they're still human. They still laugh at themselves."
There's a plethora of women's magazines catering for what can only be lovingly referred to as the normal oblivious, but for those who prefer something a little more insightful, humourous and stimulating, Riposte has definitely cornered the market. By taking this stance, Pender is also acutely aware of how the content could be construed as anti-men. She recalls how the boys she went to school with were "super laddy, and looking back, they were really misogynistic. When I think back to my teenage years and how I spent most of it trying to impress them and gain their approval – utter bullshit. It definitely had an affect on on me, and made me want to make sure young girls aren't made to feel any less important because of their gender. I love men, but I'm conscious that we need to work together to make things better. We've featured so many clever women, excited about the pioneering work they've chosen to dedicate their lives to – but they're still human. They still laugh at themselves, and make space alongside their careers for the people they care about. I interviewed Karley Sciortino of Slutever for the last issue and she was so upfront about who she was, what she believed in, and straight up about not being perfect. I can't stand the fakeness that surrounds so much of what most people put out there, you can smell it a mile off; it's so boring and it's not fooling anyone."
After recently setting up Riposte Ltd, there's a plan in place to build up the brand, keeping the magazine at the core of the business, alongside publishing books, working with other companies, hosting monthly events and continually questioning the way women are represented in the media. Unlike many women juggling career with young families, Pender and her husband have no plans to leave the capital, and although it was work that first brought her to London, she "loves living here. Absolutely. It's the best place for meeting interesting people and getting good things off the ground. There's an energy about it that inspires me and makes me want to be better. I think if you're passionate about something and you're not trying to push a false agenda then people will connect with it. I love working on Riposte – it's my obsession, I think about it constantly. Above all, it's about bringing people together, telling stories and seeing the final product." She gives the nod when I ask if she's all set for the release of issue 6, and if there's anything else she'd like to conquer this year, in addition to her relentless pursuit to make women feel better about themselves. She ponders for a moment and replies "Oh, I'd love a holiday too." A poignant reminder that no matter what we chose to do with our lives, we all need to down tools once in a while.