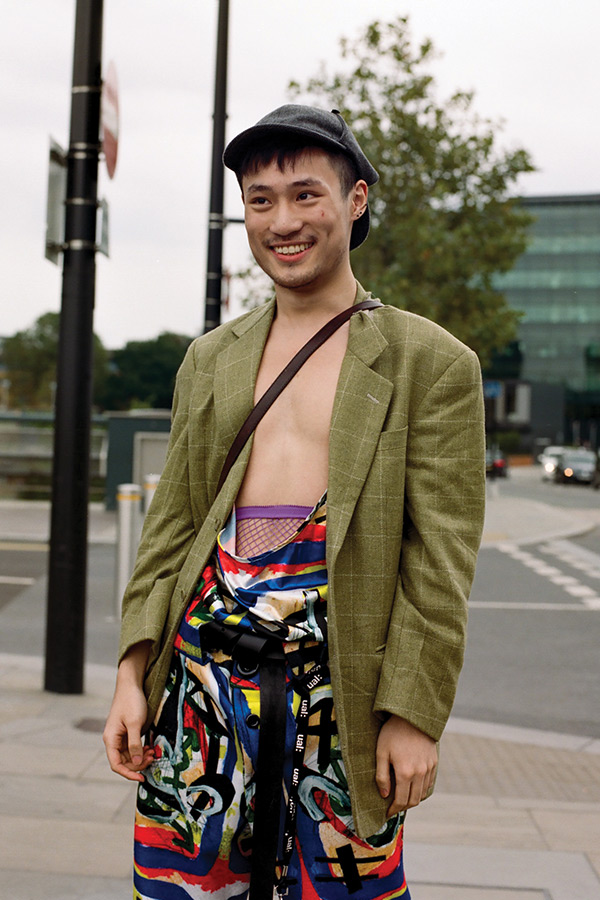 What are the Future of the Fashion World Wearing?
Words by Daryoush Haj-Najafi
Photography by Rosie Matheson
Daryoush Haj-Najafi
Associate Lecturer at Central Saint Martins gives us a glimpse of what the kids are wearing this and every year.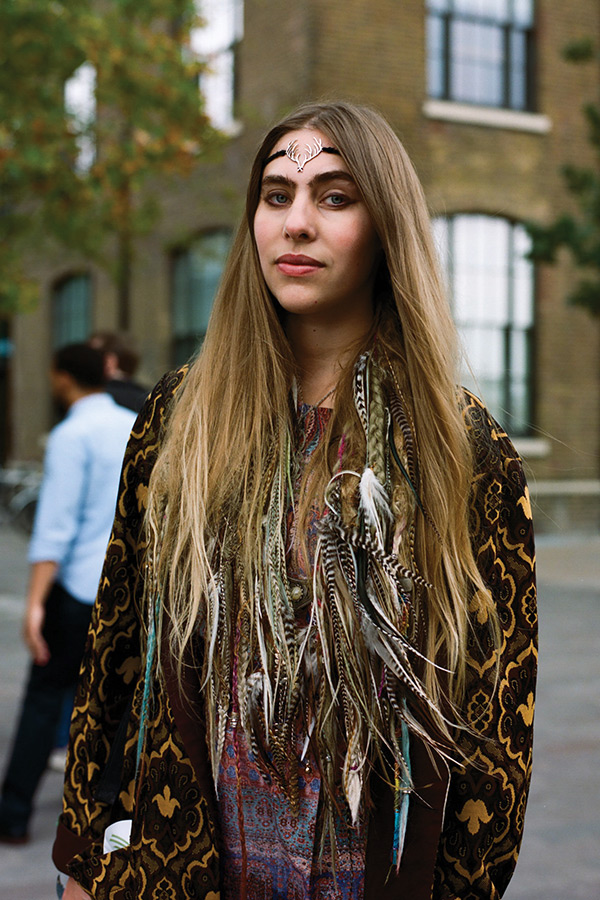 Central Saint Martins is, of course, the institution Kanye West called the "Yale of fashion" – AKA one of the most famous and, more importantly, most influential fashion schools on the planet. The college – and its enthusiastically creative, intensely multinational student body which studies fashion, design and art – occupies the imposing Granary Building at the heart of Argent's King's Cross development. Its presence ensures that King's Cross feels like a typically youthful, London centre of the fashion world. One of the privileges of being an Associate Lecturer at Central Saint Martins (CSM) is the daily immersion in a milieu where trends take on massively accelerated cycles and students experiment with new styles on a weekly basis. It's as if 1 Granary Square is a massive laboratory experiment spitting out hundreds of predicted fashion futures. The college has incubated such talents as Stella McCartney, Phoebe Philo, John Galliano, Alexander McQueen, Craig Green, Christopher Kane, Gareth Pugh, Jonathan Saunders and Kim Jones, as well as innumerable stylists, graphic designers and other stalwarts of the fashion industry.
Unsurprisingly, this track record pulls in students from across the globe. Every class I've ever taught has included those from at least five continents, and a very large cohort from countries that really represent the future of fashion – such as China and South Korea. These guys buy differently and wear trends differently and their influence is a modernising force. The CSM crowd comes from at least 30 countries, bringing inspirations and favoured labels from their home country into the melange and ensuring there's always some disruptive outsider influence mixing things up. International students often have larger shopping budgets too, meaning more spectacular clothes – interesting shapes, cuts and fabrications tend to cost money. Youth gives these guys the freedom to wear what they want. A lot of them don't have to worry about work, or they work in the sorts of jobs where having green hair is an asset, and being a teen or an early twentysomething does tend to mean you look great in pretty much anything.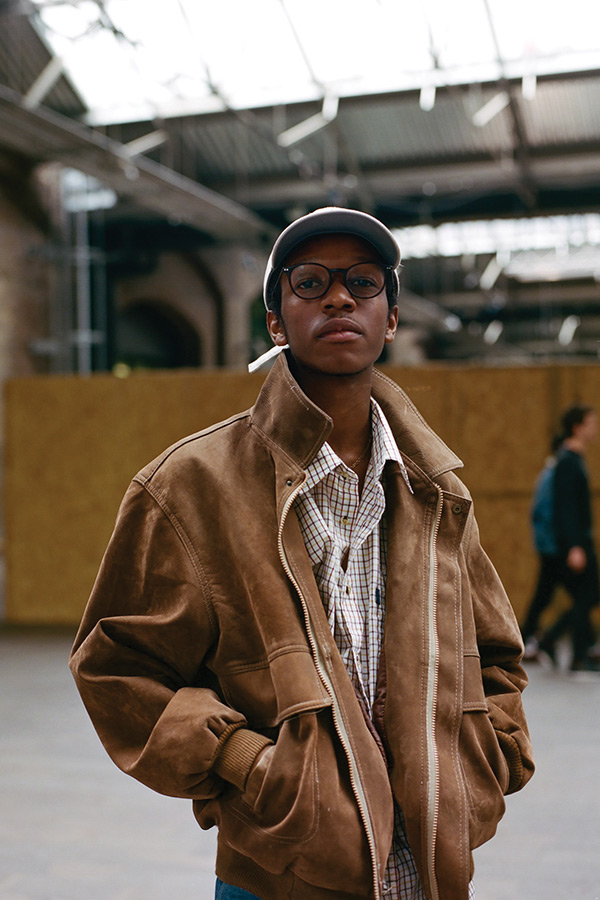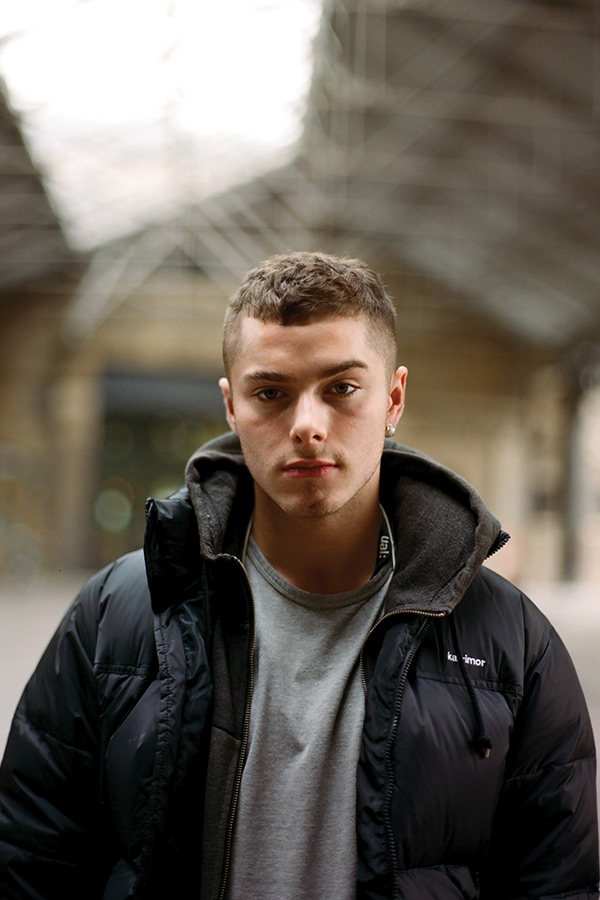 And it's not just a fashion school. Bare-footed theatre students, committed minimalist architecture students, design students wearing backpacks that look like aliens or domes or cubes, professionally northern artists in vintage shell suits or silver football shorts, and septuagenarian teaching staff with blue hair all add to the sense of walking around a human petri dish growing a culture of looking absolutely amazing. Probably the best place to experience this style hurricane – for an outsider at least – is around the eastern side of 1 Granary just opposite the Waitrose. Here you will witness at least one new trend you've never, ever seen before at least every five minutes, because this spot, dear reader, is where all the student smokers come to enjoy their habit, and thus is probably the most fashion-forward smoking area in all of the world. Like seriously, I'm pretty sure a live stream of the styles here would keep anyone on top of fashion's latest trends. Of course these guys also spend a lot of their time in the bars, cafes, stores and public spaces that are part of the new King's Cross environment.
But clothes are about more than looking good. They help us work out who we are and – despite the protestations of spartan utopian types throughout time – they help us develop our identity. Observing the comings and goings of CSM students is a joyous exercise in the playing out of identity, as if each outfit shouts: "This is core of who I am right now, but next week I reserve the right to be someone else completely. Because this is my life and I can do what the hell I please." The most obvious example is the complete shattering of the gender binary. I'm not referring to people who've happily declared a gender – more the people who are a million different genders at once, or couldn't give a fig for such an obsolete concept as dressing according to some abstract rules; those who completely obliterate gender norms, or who turn up in womenswear one week and are butch the next. In fact, with the CSM crowd, it's easiest to observe trends in general. An attempt to break trends down into female and male is essentially futile.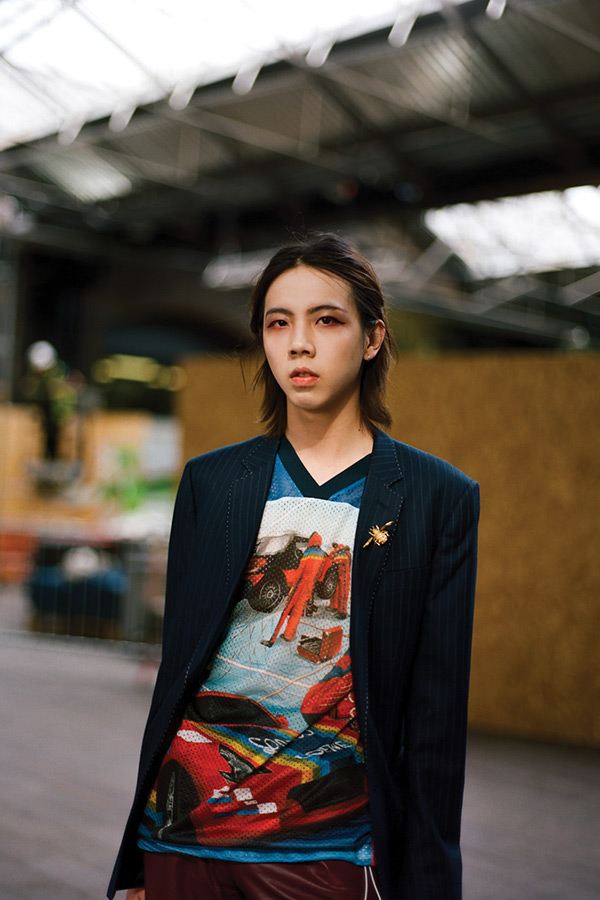 Right now, whatever force it is that decides, has decided that massive, dangly earrings are chic on everyone – from black sportswear-clad boys, via girls wearing plastic flowers in their hair, to the boys in hippie dresses. Makeup on boys, a lot of boys, is totally a thing, and at CSM black lipstick never died whatever your gender. Also, do not expect students to have the same colour hair each time you see them, Jeez. Thankfully, the conspicuous flaunting of certain predictable designer labels or handbags is looked down on as being somewhat "basic". Well, except for hyper-expensive hoodies from Vetements, the label Vogue probably calls "white hot". The not-at-all infrequent wearing of this label on campus definitely indicates that not all students have budgets that only stretch between deciding between eating or a visit to Topshop. Most of all though, wearing obvious designer labels is seen as a problem – because a piece they've seen on social media for the six months or so since it appeared is already old. Instead the students, as ever students did, trawl vintage suppliers. But these days that's more likely to mean obscure designer labels found on the web and bought off a woman in Sao Paulo, or some late Nineties sportswear from a man in the Ukraine than a visit to a local flea market.
Boys in blouses are pretty much ten a penny, as are boys with massive handbags. One of my male students once turned up to a tutorial in bunny ears and onesie, I mean he was off to a fashion show and he did absolutely rock that look to be fair, but meek and mild it was not. In the winter you see a lot of fur on both boys and girls, but during the summer there's been a huge trend for matching the kind of roadman streetwear an East London grime crew might wear with big flamboyant sunglasses, sometimes of the sort Hollywood starlets wore in the Fifities, and sometimes of the sort big-haired women wore in the Seventies. Then there was the guy who decided to wear his white Y-fronts over his trousers.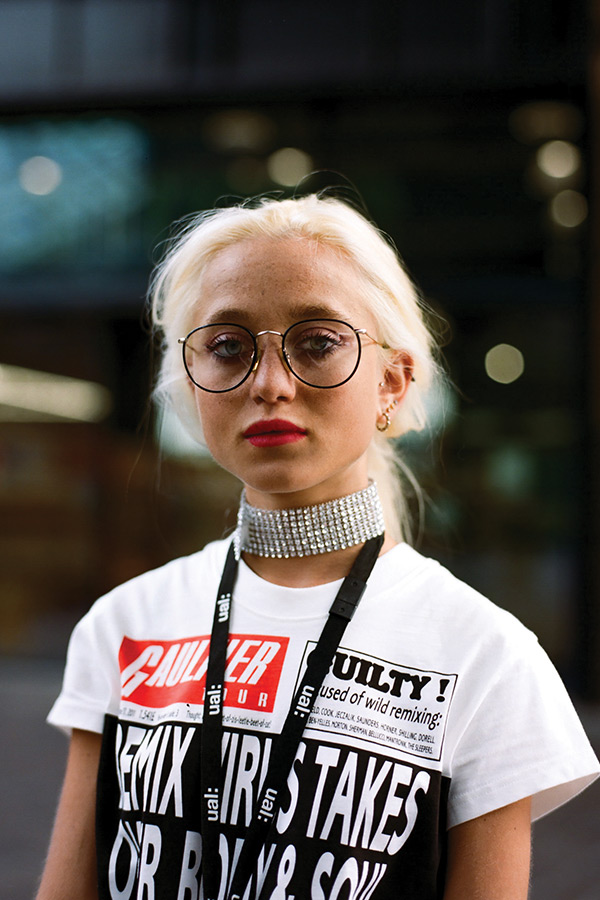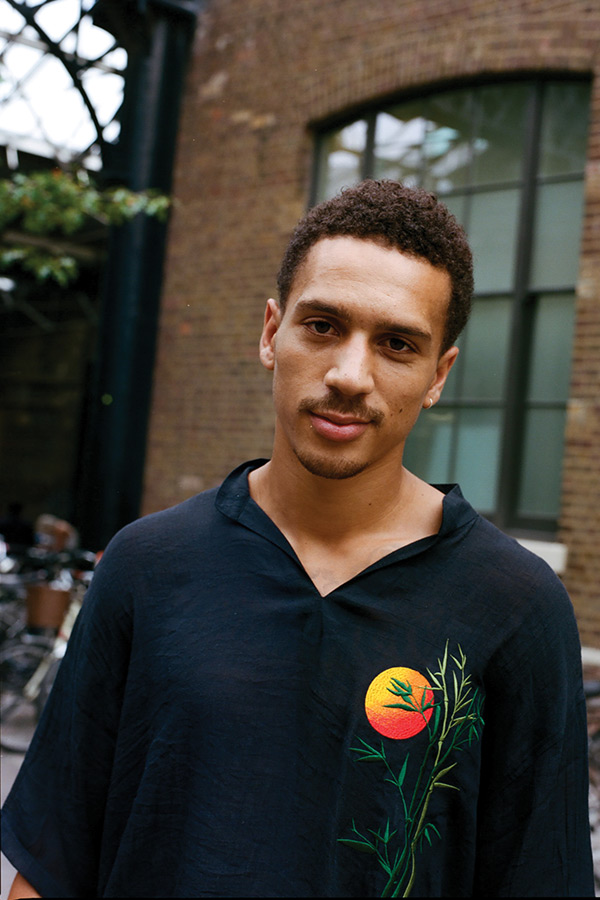 These millennial fashion students are kinda keen on wearing millennial clothes. Yes, fashion is already reviving 2002. You see students in labels that most normal people think are the height of cheese, that for the students are the height of "you can't catch me, irony", such as Ed Hardy's flame-emblazoned shirts. Shockingly there are some bits of the Nineties the student body obviously feels are still underexploited. That whole moment when everyone in the Nineties wore Seventies stuff – that's being revived, and that kinda Chloe Sevigny/X-Girl/Hysteric Glamour indie, retro-futurist vibe is still being mined too, resulting in lots of babydoll dresses.
Really this all has to be seen in person to be properly appreciated. But this explosion of fashion, of shape, of colour, of identities is just a side effect of the gigantic coming together of young, creative, provocative minds demanding to be noticed. This outpouring of energy and vibes ensures a wonder around King's Cross – a place that feels central to London, hyper- connected, vital, forward-looking and an absolutely unique window on the future shape of youthful styles to come.