According to Margaret Howell
Nina Manandhar visits Harlow Sculpture Town to shoot MHL AW18 and talks to its quietly powerful creator
Words & Photography by Nina Manandhar
Styling by Shirley Amerty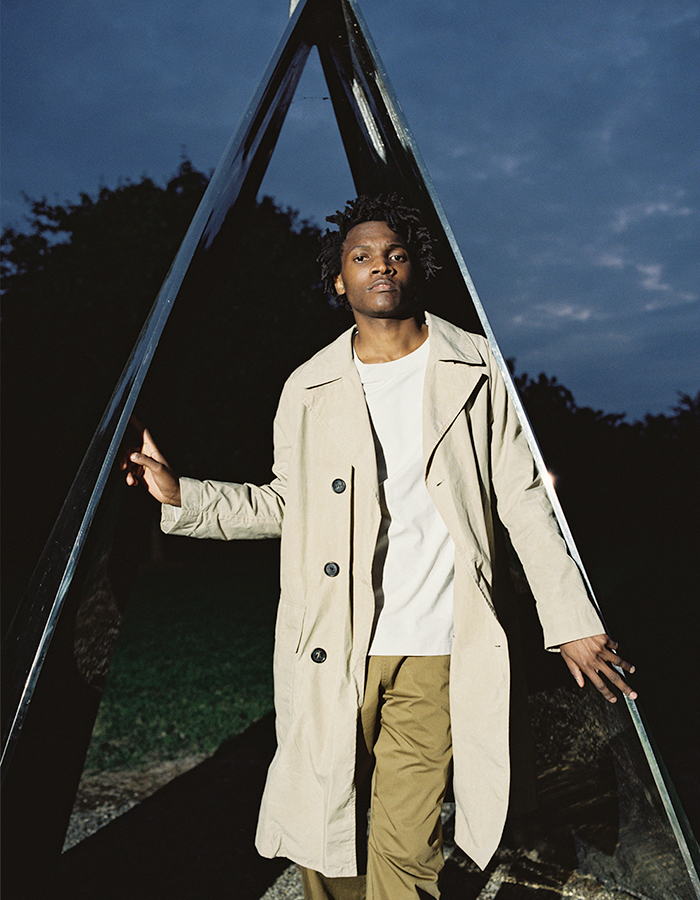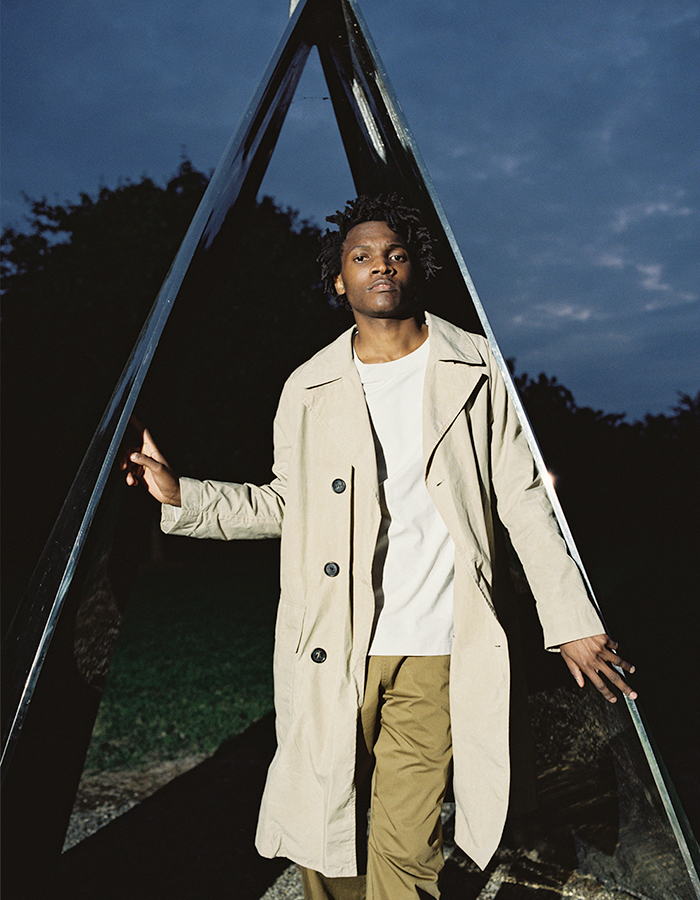 Margaret Howell, first lady of utility chic since 1970.

The quintessentially British designer has established a world where form follows function, fabric is always quality, and maximum respect is paid to the traditions of British design and manufacturing. Her approach is rooted in her humanistic philosophy of timeless design, simplicity and durability: 'Good design has to work. Clothes have to work for people just as a chair has to.' Margaret Howell began her career transforming humble materials; her first piece was a set of papier mâché beads made out of recycled newspaper. After this early offering was spotted in the window of Browns she was commissioned by none other than Elizabeth Taylor. Howell's beads must have made quite an impression on Hollywood's pre-eminent jewellery collector.

The brand has come along way since those paper beads: over forty years on, Howell now has stores in London, Paris, Florence and Tokyo and a £100m annual turnover. The MHL line, which was launched in 2004, has since focused on new design collaborations imbued with a contemporary, youthful spirit and launches in Coal Drops Yard this autumn.

At a moment when we crave authenticity, Howell is someone who has been cultivating it from day one. KIOSK caught up with her after a hectic London Fashion Week for a chat about finding inspiration in the British landscape, workwear and the enduring importance of an Art School education.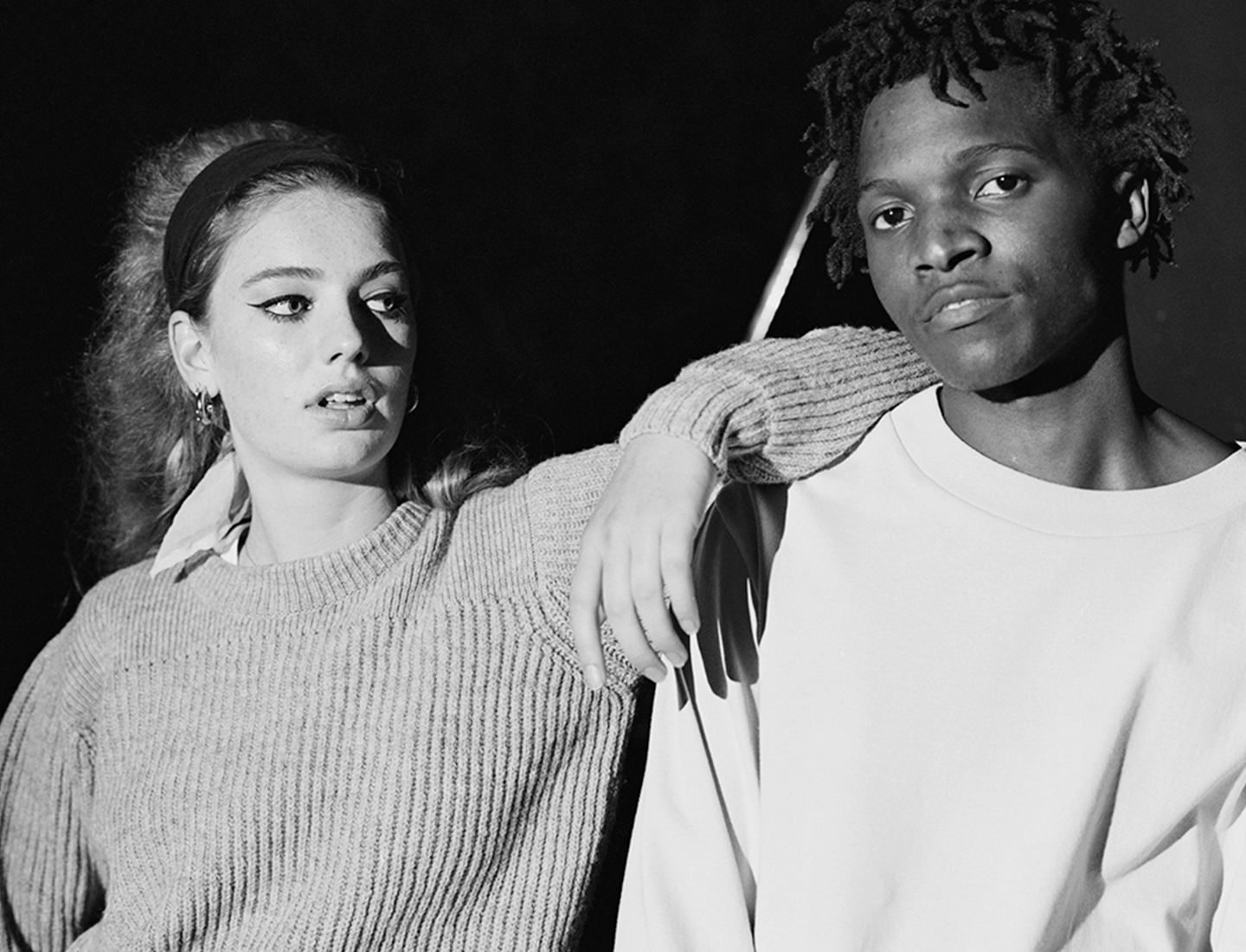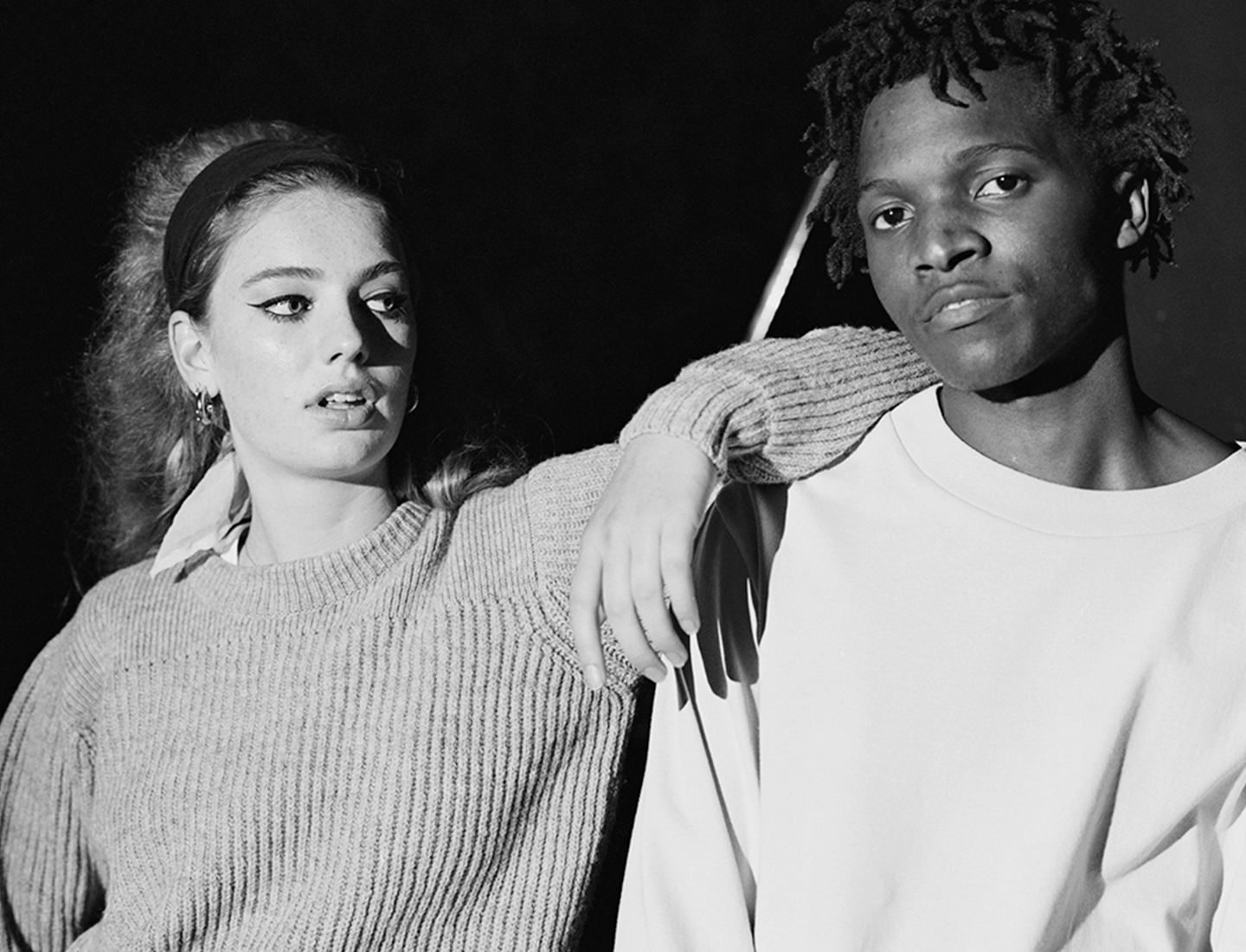 "At a moment when we crave authenticity, Howell is someone who has been cultivating it from day one."
Nina Manandhar: You have said the MHL line emerged out of your love for practical clothing and workwear, can you talk a little more about that?
Margaret Howell: Workwear has inspired me right from the word go. I've always liked clothes that are functional. But it's more than that. Workwear is used and it wears down and it inherits character with wear, and the details are always functional. So they're there for a reason; they're not just decorative. It's a very androgynous look, and that's always been really a key to my look.

[NM] What's your favourite piece from the collection to wear, to work in?
[MH] Well, I'm wearing them now. The cinched waist black cotton trousers, cropped and rolled up a bit. Then I love the carbon dyed t-shirts we import from Japan. The colours are subtle, the natural element of fading gives the t-shirt character.

[NM] They build memories, the clothes.
[MH] Yes. I think a lot of people that have bought my clothes actually say they get fond of them and, even if they haven't worn them for years they're still in their wardrobe.

[NM] Margaret Howell has featured collaborations with different designers, do you have any favourites?
[MH] Recently it's been very satisfying working with Barbour and Fred Perry, two very established British manufacturing companies that have stood their ground - they've produced iconic pieces that are very classic, and last. They've always tried to keep up the initial quality. In the early days I used to source from people like John Smedley or Fred Perry. They were people I drew inspiration from, and now they've come to us to help them refresh a small group of clothing for them. It's quite rewarding for me.

[NM] You now have dedicated MHL shops, how did that come about?
[MH] We had built this reputation for tailoring in the main line but we needed more of a distinction. The MHL range is largely cotton based and very durable. I like styling MHL. With the mainline clothes, and we have an edit that goes into the Wigmore Street shop and the other mainline shops. A large part of the collection is more affordable being cotton based and untailored. Personally, I just like to design - choose fabric and put it into the right garment.

[NM] The British landscape is a of recurring theme in your work. We shot your collection at the Gibber Gar-den in Harlow, and the Harlow Sculpture Town. Can you share some of your favourite landscapes to visit in Britain?
[MH] I was brought up on the North Downs, but I love the South Downs where we used to holiday. My parents would love to walk there, and I've inherited that love as well. It's an edited landscape. The emptiness, the undulating roll of the hills with big skies has a certain power. And then there's Suffolk's flat landscape with big skies and the estuarine coastline teaming with wildlife that attracts me very much. I also like the rugged landscape of Yorkshire with dry-stone walls and the streams. A landscape rich in texture.
[NM] Notions of Britishness and British style are recurring themes in your work. What is it about British Style and Design that you think makes us so unique?
[MH] I don't know what Britishness really is, but I've always been attracted to the specialist manufacturing in Britain for example, the production of Harris Tweed or Irish linen, Scottish knitwear and Northampton's leather manufacturers, producing saddlery or shoes. All of them rely on a heritage of expertise producing a quality product that speaks of tradition. I found it exciting to use these traditions but refresh the style.

[NM] I run a project called What We Wore, a people's history of British style. I'm curious to know what your style was as a teenager, and how this went onto inform your work as a designer?
[MH] I used to buy French Elle in the 60s and 70s. The French had a love of "Le Style Anglaise". I responded to their styling and revered Yves Saint Laurent as a designer. I remember buying French dressmaking patterns, and chose my own fabrics and made my own clothes. I wasn't really influenced by cultural movements; I just feel it came from within to match the way I lived. I never wore mini skirts so I was probably more conservative, sticking with jeans and shirts.
[NM] I guess art school has informed your work quite a lot. Do you think an art school education is still a worthwhile investment?
[MH] Yes, because you're with like-minded people interested in the same things as you. You're looking and going to exhibitions, and you have a bit of space between school and work. I know some people travel, but it's the same thing. It is valuable. It's about the one time you can do it.

[NM] You've been described as someone who's inspired by authenticity. What does authenticity mean to you?
[MH] Well, authenticity means truth to me, not anything other than what it is.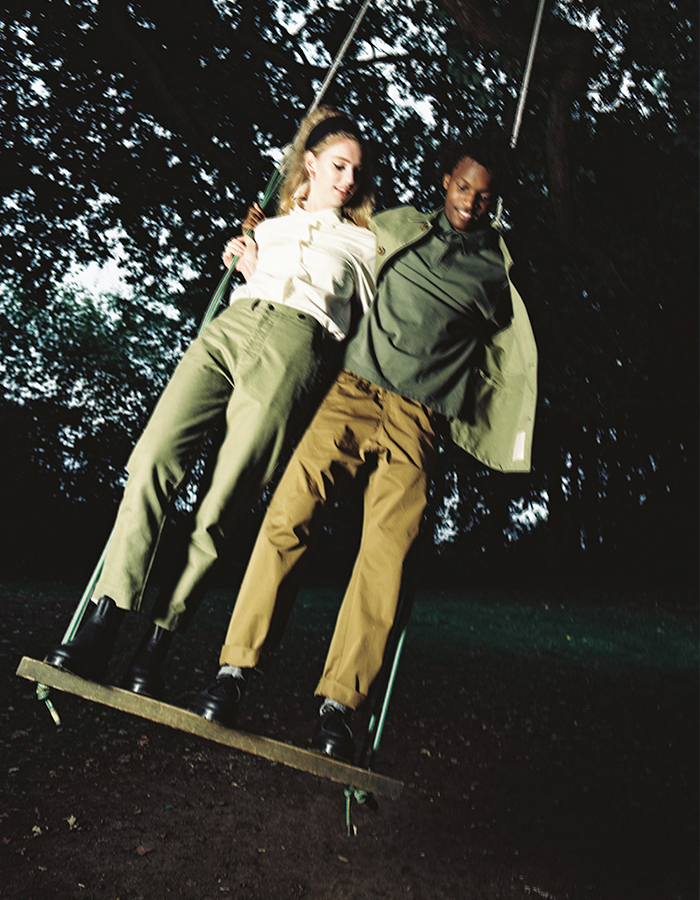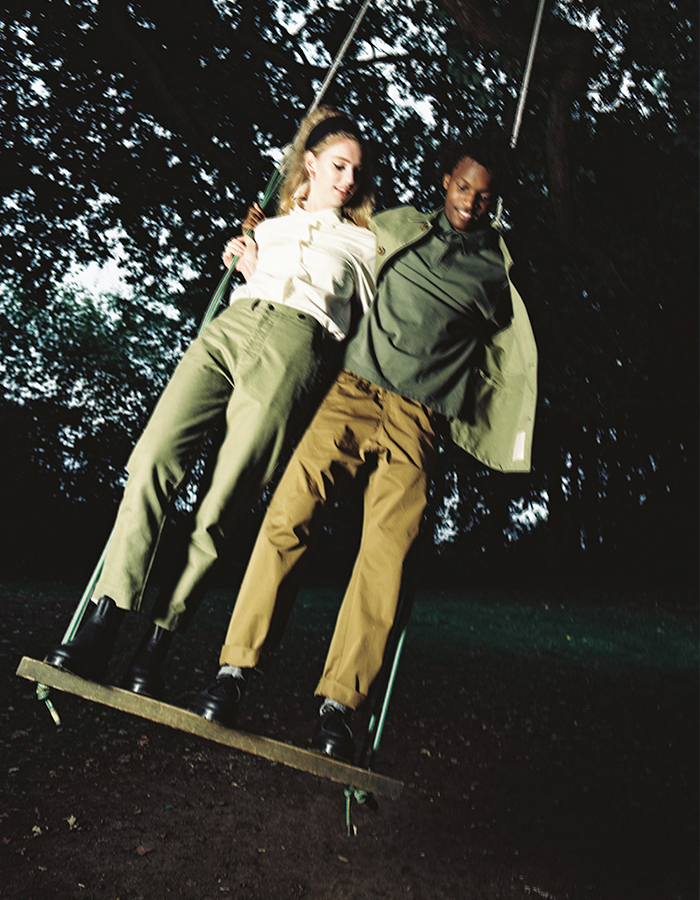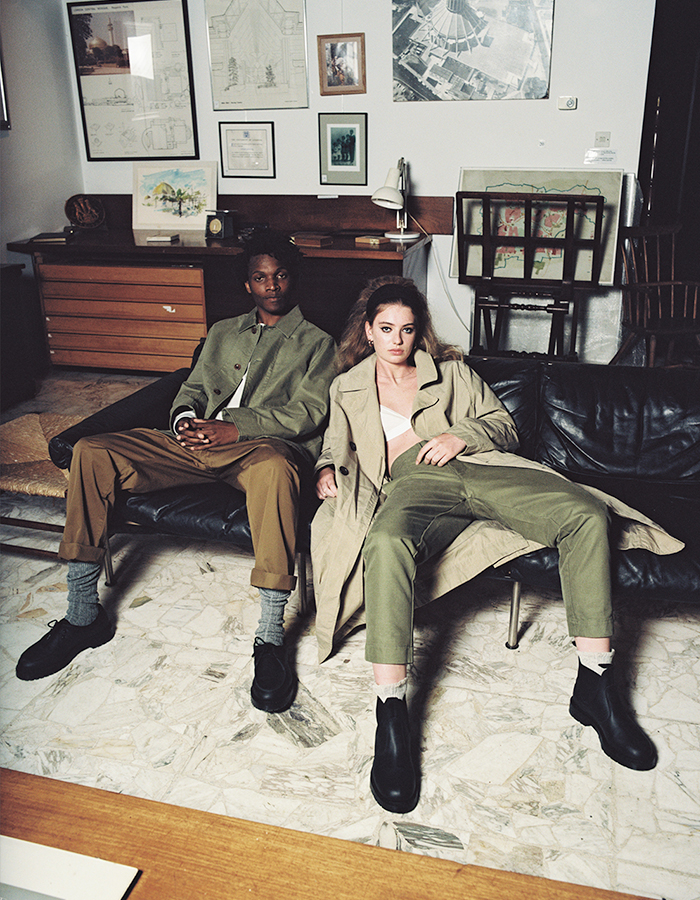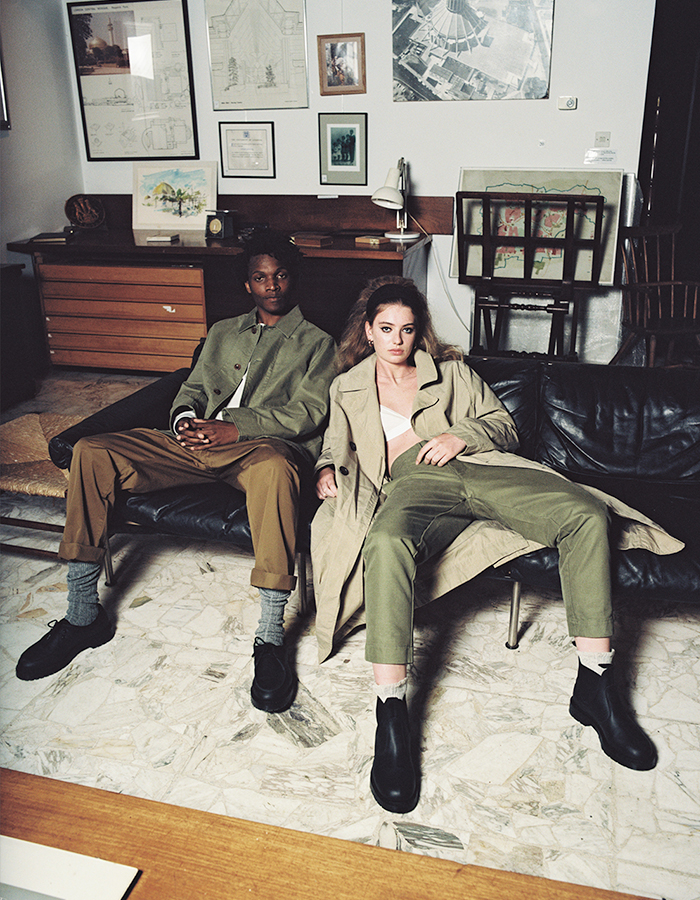 "I just like to design – choose fabric and put it into the right garment."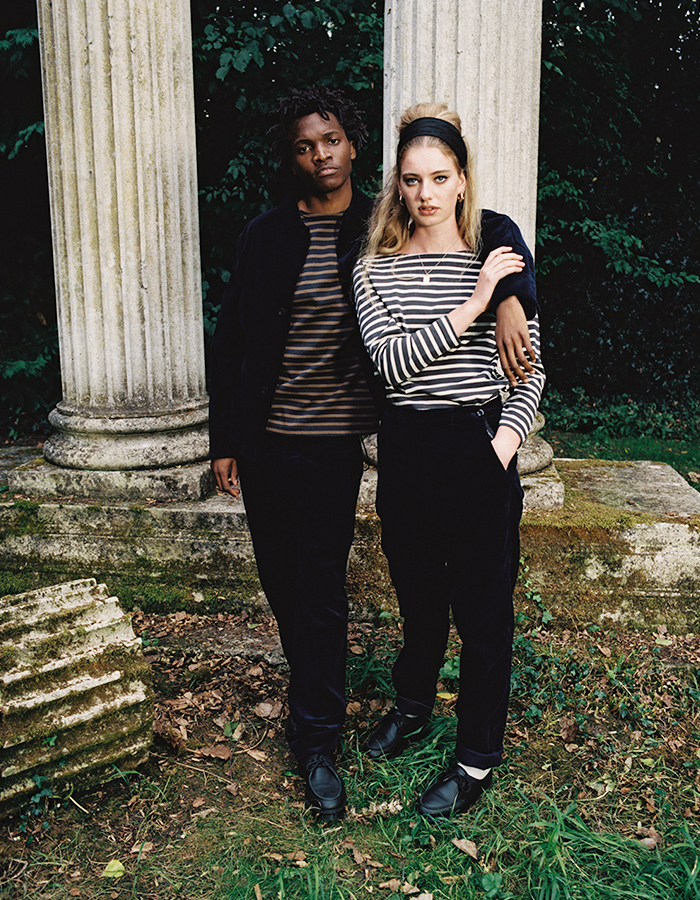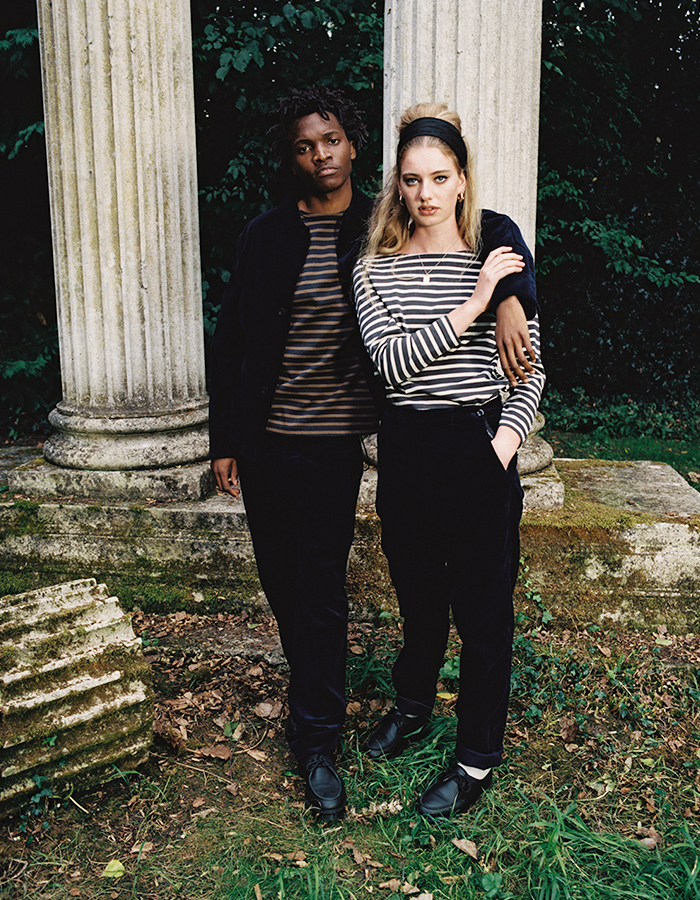 Photography: Nina Manandhar
Photography Assistant: Alysandra de Gonville Morrison
Styling: Shirley Amertey
Stylist Assistants: Valeria Wiwinius, Merve Kurt
Make-up: Camila Fernandez using Mac Cosmetics
Models: Ezenna at Nii Agency & Lula Mac at Willhemina

With thanks to Cherith at The Gibberd Gardens