04: Culture


The Art of Fashion


Cos comes to King's Cross - the fashion brand bringing fine art to Coal Drops Yard
Words by Lauren Cochrane
Photography supplied by Cos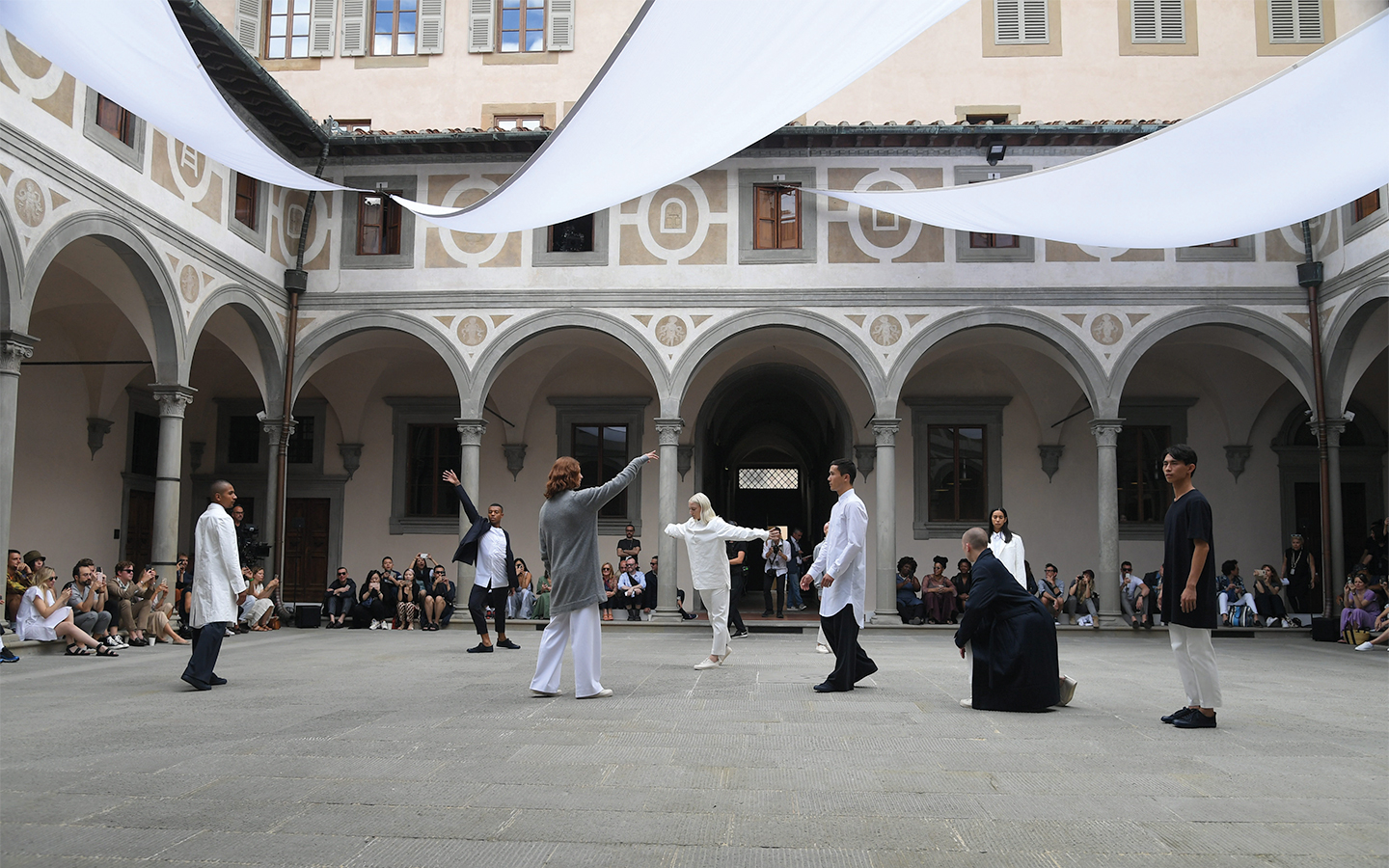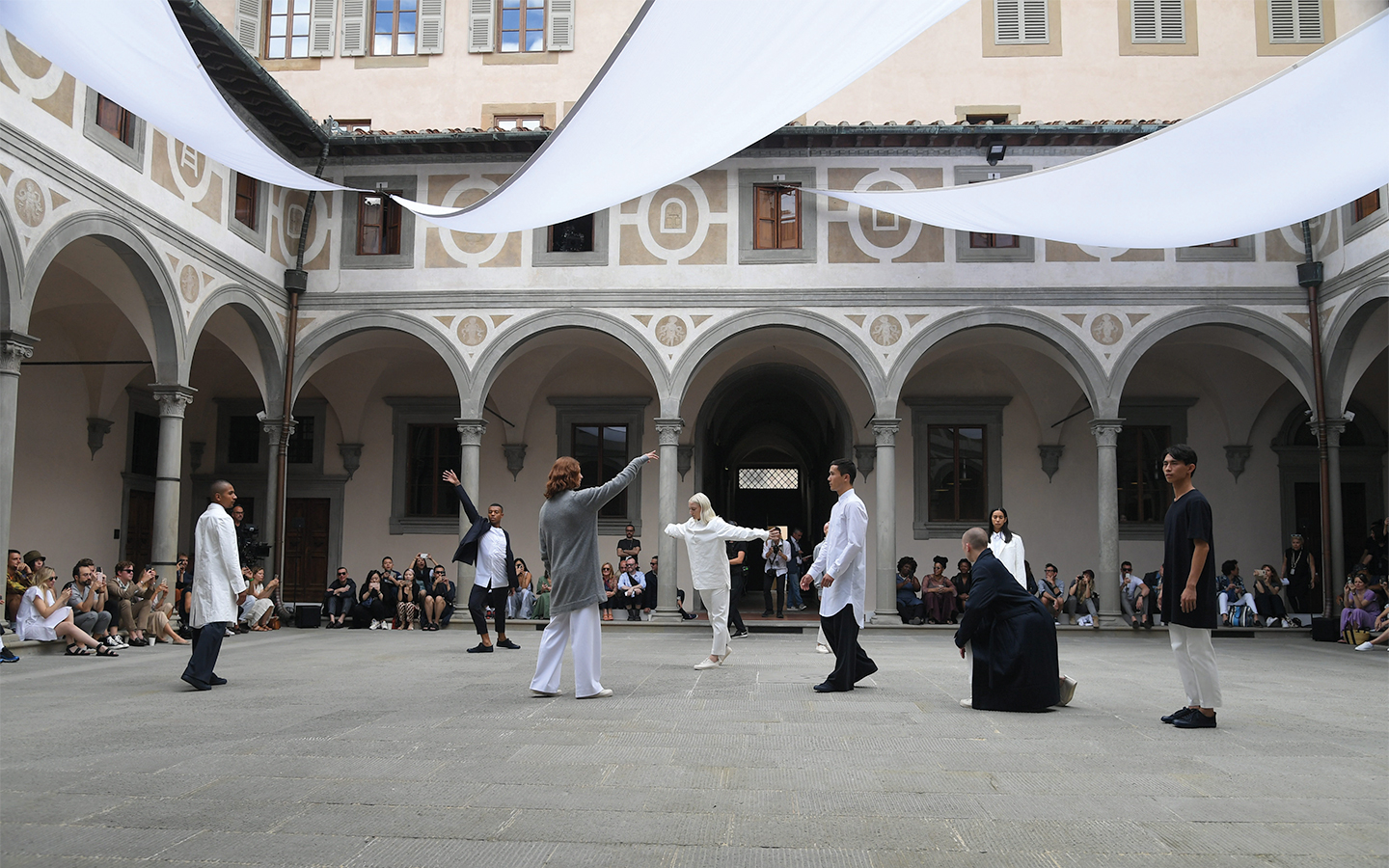 Think about the clothes worn by those in the art world, and labels like Comme des Garçons, Margaret Howell and Phoebe Philo-era Céline come to mind. Cerebral, directional and, of course, expensive. The high street? Not so much. There is, however, one exception. For the last 11 years, Cos, the H&M-owned brand found on high streets nationwide, has been quietly clothing artists, gallerists, collectors and curators in their discreetly minimal, thoughtfully simple designs.

Their connection with the art world doesn't just depend on proximity, that moment when you see a particularly nice shirt on a colleague and purchase it too - though that more than likely happens. There's more to it than aesthetics. It's down to a deep and lasting connection between Cos and the art world - collaborations, partnerships and relationships cultivated between the brand and institutions and artists themselves. 

Those relationships have resulted in a whole collection, Soma, based on the movements of dancers from choreographer Wayne McGregor's company. Directional design collaborations are also in evidence, with an instore installation by furniture designer Clark Bardsley and a Cos-supported project by artist Phillip K. Smith III at the Milan's design fair Salone Del Mobile. Cos also lent support to the Dorothea Rockburne exhibition at DIA Beacon in Upstate New York, and 2016's Agnes Martin retrospective at the Guggenheim - producing designs inspired by these two giants of abstraction. And all this before we even mention the long term partnership that the brand have with the Serpentine Gallery in London, supporting the Pavilion each year as well as the Park Nights events programmed at the venue. This is not, then, a box-ticking exercise for another fashion brand out to court more consumers. Cos know and love this world.

Karin Gustafsson, the softly-spoken Creative Director of Cos since its launch in 2007, is the woman who has put these connections into place. She says the passion for art is shared throughout the 60-strong London-based design team. "We find so much inspiration from art and design," she says. "Every season that is where we start. We rely on art and new innovation, rather than the catwalk. Art is where the biggest influence is."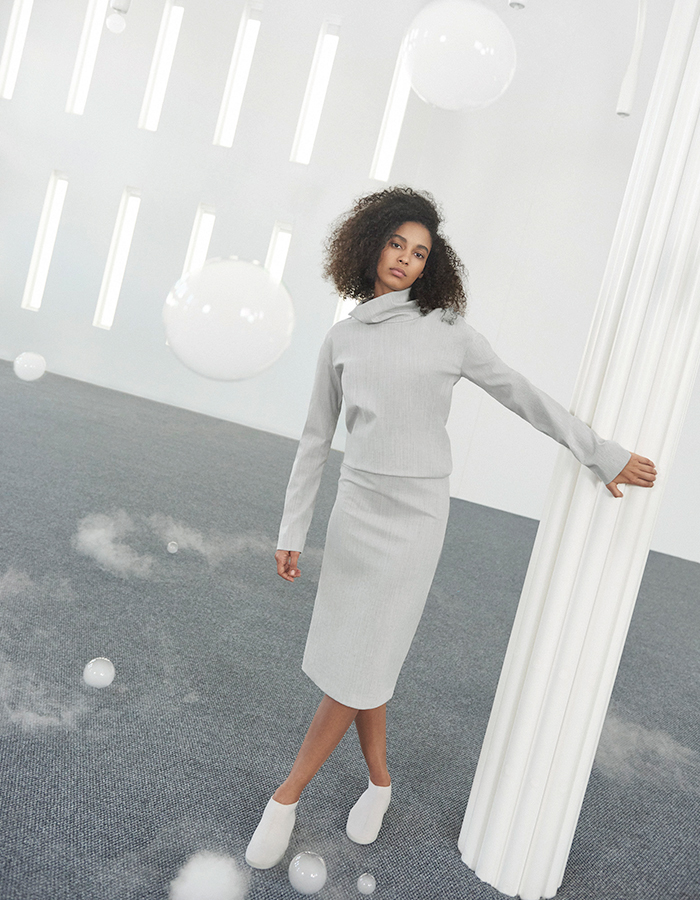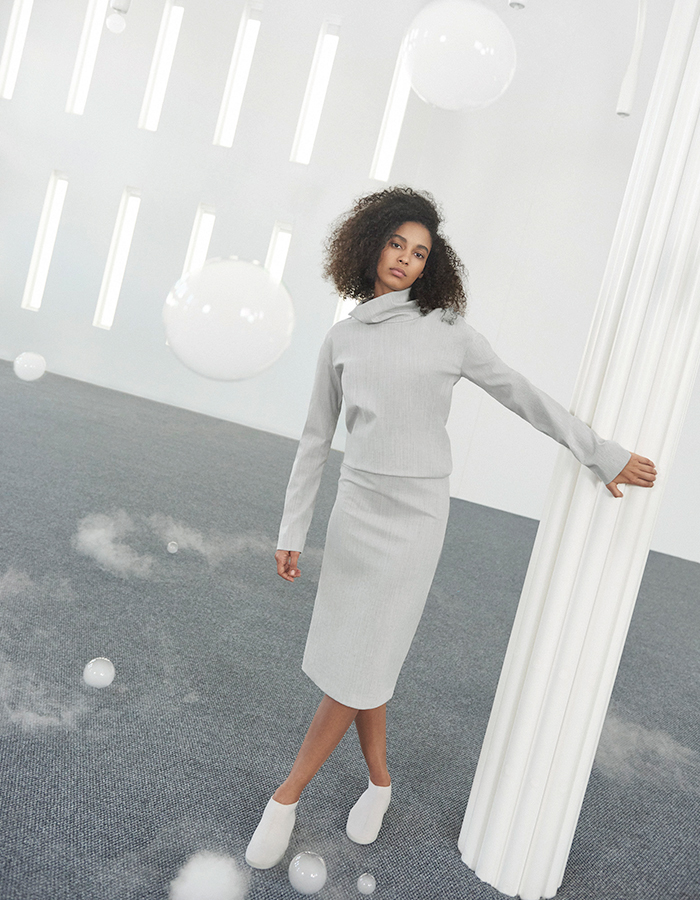 "We find so much inspiration from art and design, says Karin Gustafsson. "Every season that is where we start. We rely on art and innovation, rather than the catwalk. Art is where the biggest influence is."
As any Cos devotee knows, the clothes are simple, precise, easy to wear but always with just that little point of interest. A knit skirt, say, with patches of barely-there chenille velvet. A grey melange suit in a colour that just tips into the unusual territory. They don't shout but they speak to someone who is art and design-literate - all while staying within a price range that doesn't fall into the 'splurge' category. Gustafsson believes the secret is never straying too far from the classics. "I think from the beginning we wanted to create a collection for really good quality and have a long-lasting timeless aesthetic," she says. "We always go back on the wardrobe essential but they change on the proportion, the finish, execution."

Gustafsson says that the deeper Cos has got into the art world, the more the inspiration has blossomed. Their six year-year-collaboration with the Serpentine is a case in point. "We are a fashion brand and we love art but we're not artists, we're not experts in that field," she explains. "Having the opportunity to work with people like Hans-Ulrich [Obrist, the Artistic Director of the Serpentine], and having a long term relationship and sharing our ideas, that is hugely inspiring."

It's an admiration that goes both ways. "From the start, Cos has understood, appreciated and promoted the unique nature of Park Nights," says Obrist. "The brand has a similarly democratic approach, sharing the Serpentine's belief in the power and importance of art, design and architecture." 

Obrist was the one to approach Cos. "One day many years ago, I was walking to the Serpentine and I passed the store," he remembers. "I saw a display where they had invited young designers to take over the window fronts. I thought we must get in touch as they are interested in supporting young talent and it would be a perfect synergy for the Serpentine." Fast forward to 2018, and the relationship between the gallery and the brand is firmly established. "The amazing Karin is one of the first people we share the news of our Pavilion architect with each year," says Obrist. "She has become part of the Serpentine family."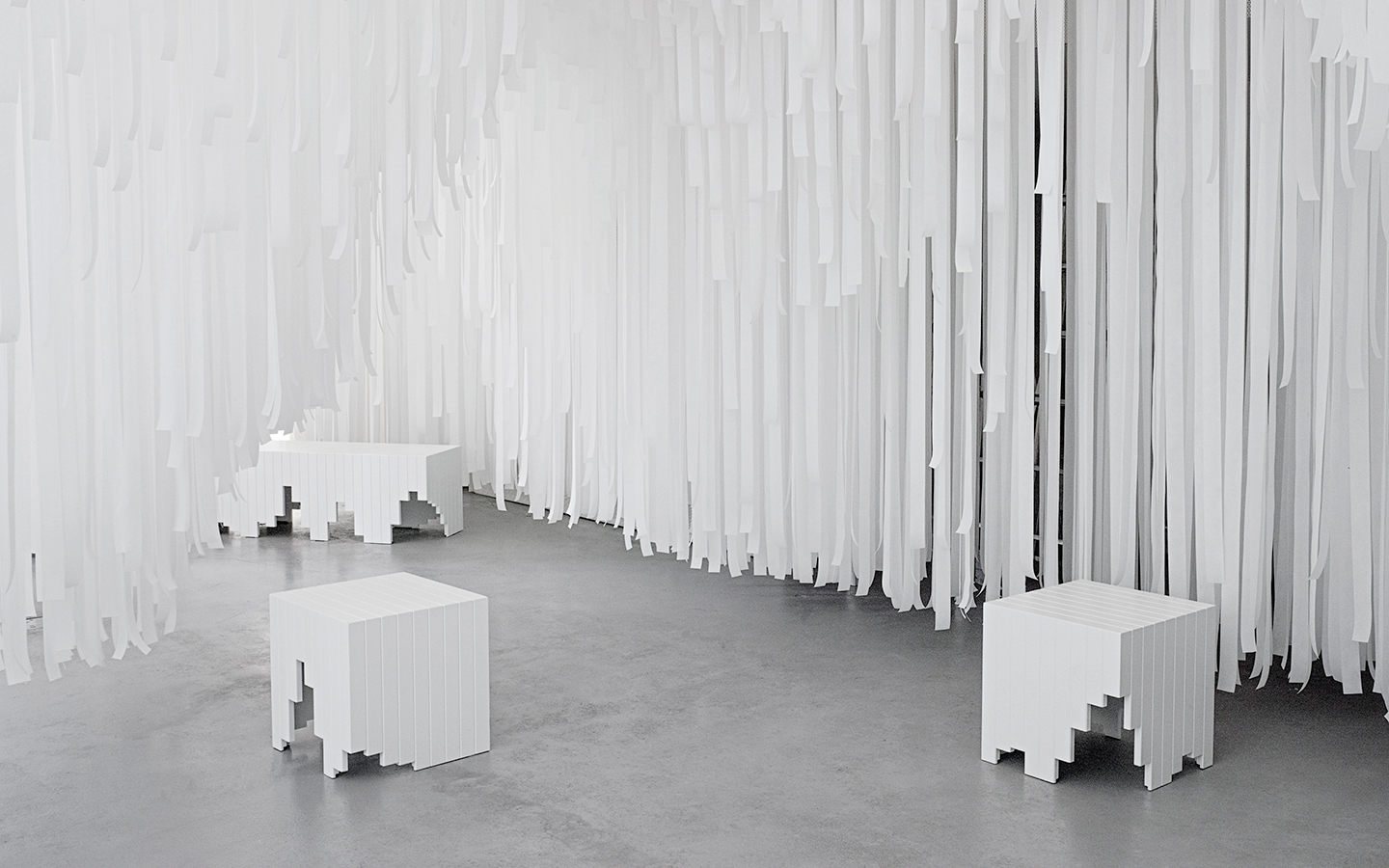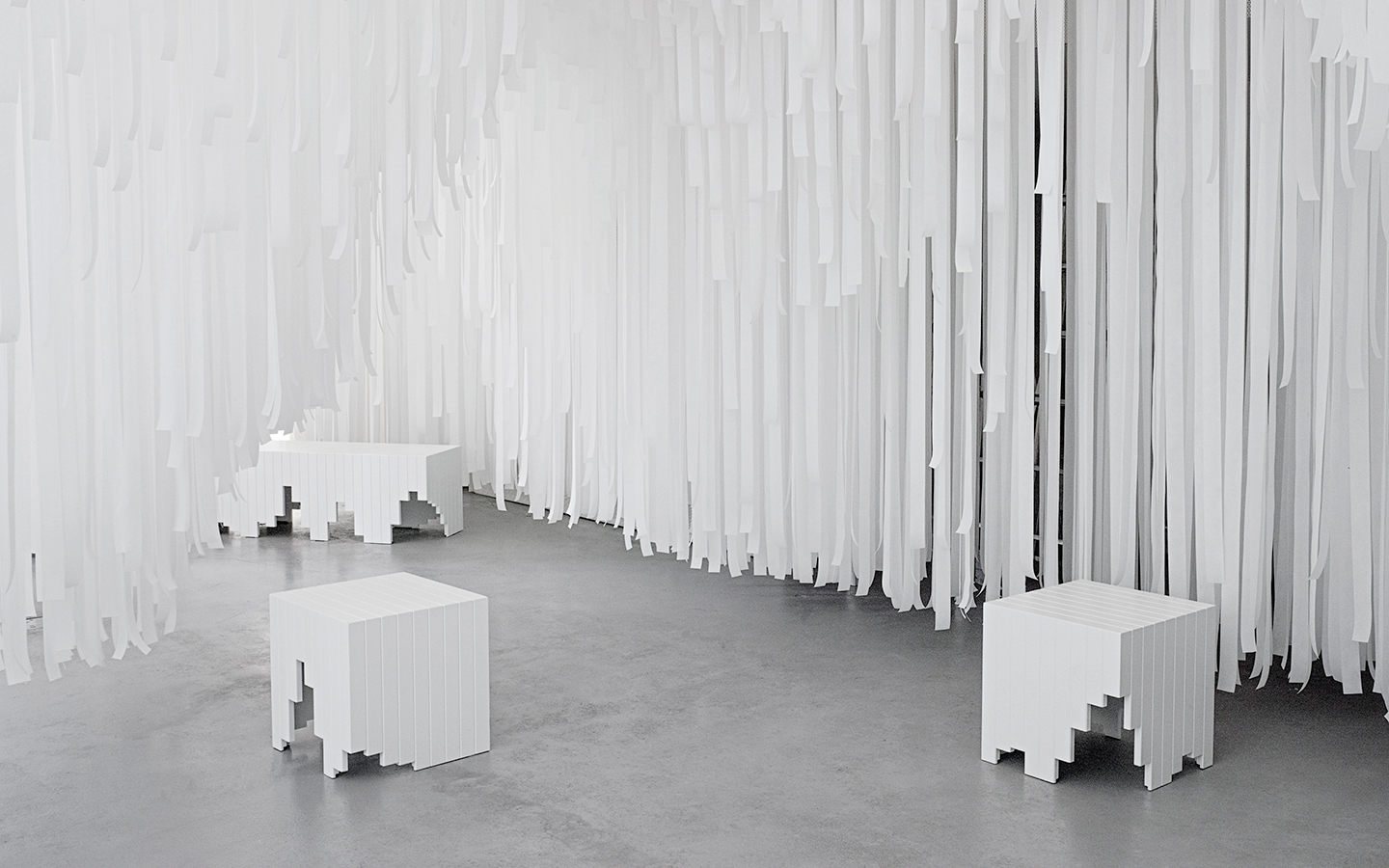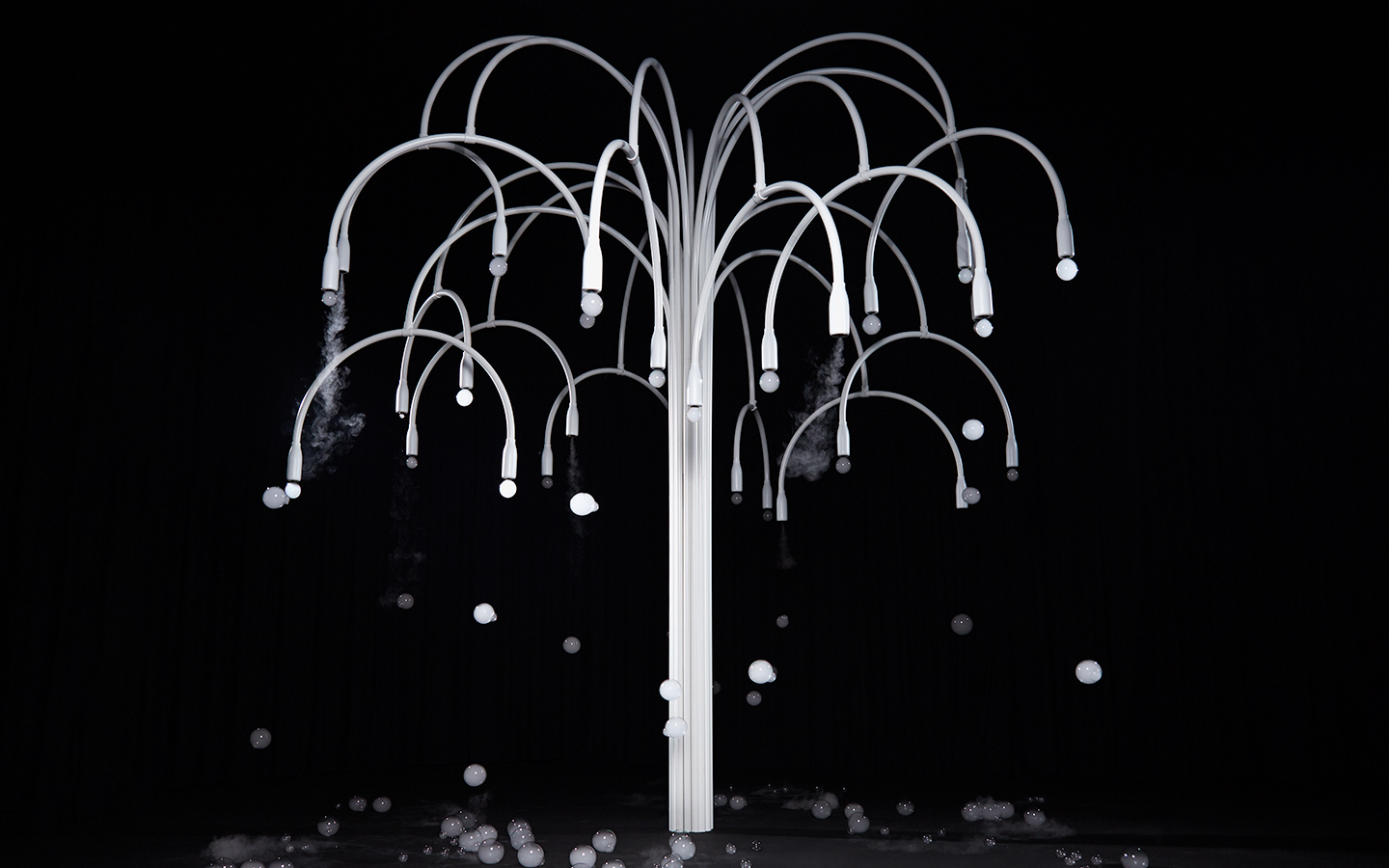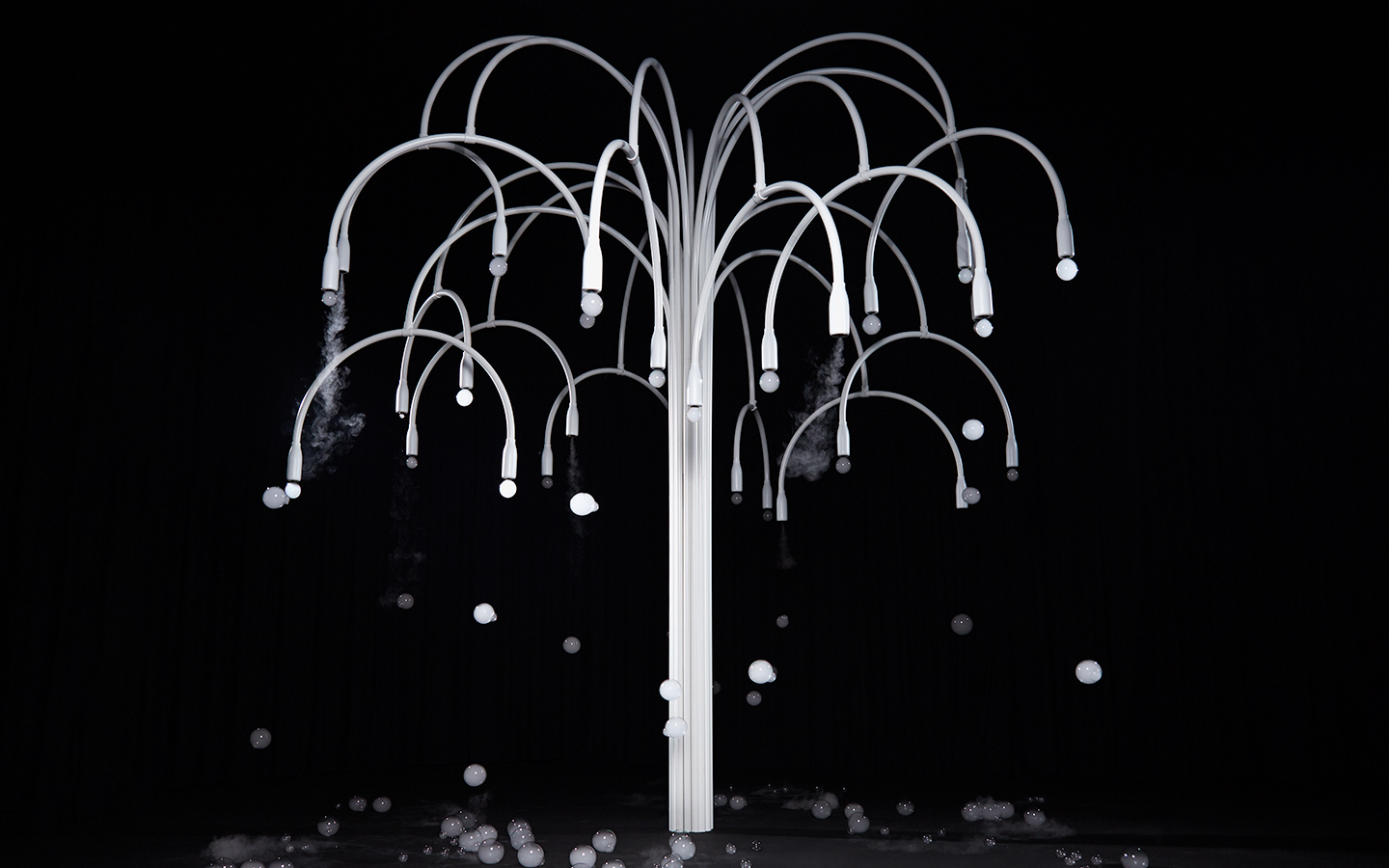 A good job really, because the pace for Studio Nicholson is about to gain serious momentum, with the collection expanding to include a new menswear range and a retail space on the horizon. Wakeman accepts the path she has chosen is certainly not the easy one "In general I admire anyone who doesn't accept defeat. In making this really work over the past six years, time has been my main sacrifice, and running this business has demanded 100% of my attention. I work when I need to, which is most of the time, but I am good at switching off. It's a tough journey – I don't know any creatives who are happy with everything they produce, which is something I can completely identify with. I definitely thrive under pressure and deadlines, I am fighter, which I need to be; me and the team have some very exciting times ahead of us."