Nina Manandhar photographs Carhartt WIP new menswear range as we take a look at some faxes from 1995.
Photography by Nina Manandhar
Styling by Shirley Amerty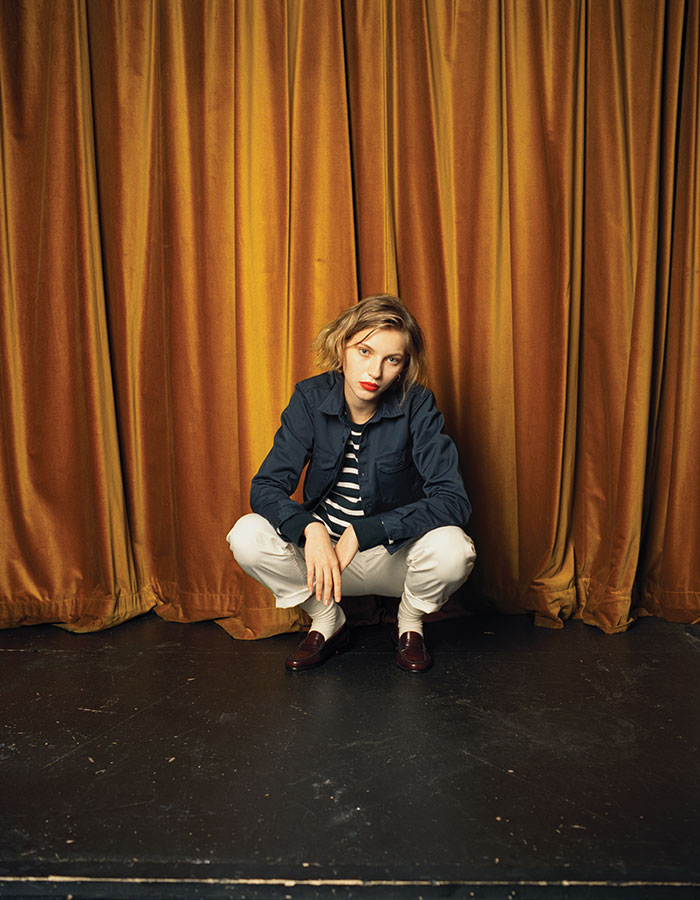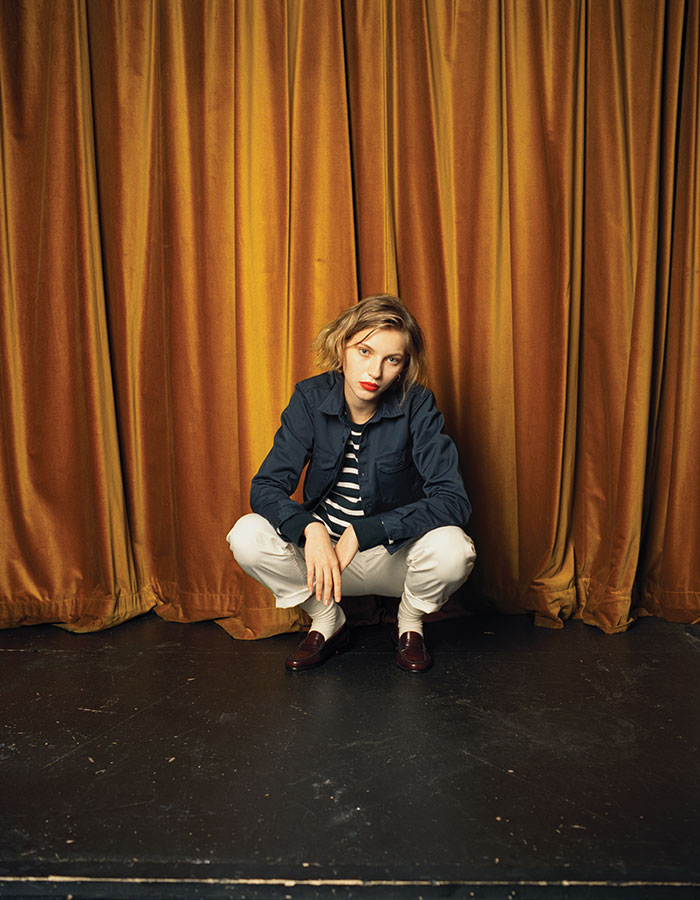 Carhartt Jacket, Jumper & Jeans, Falke Socks, Weejun Loafers, Weekday Earrings.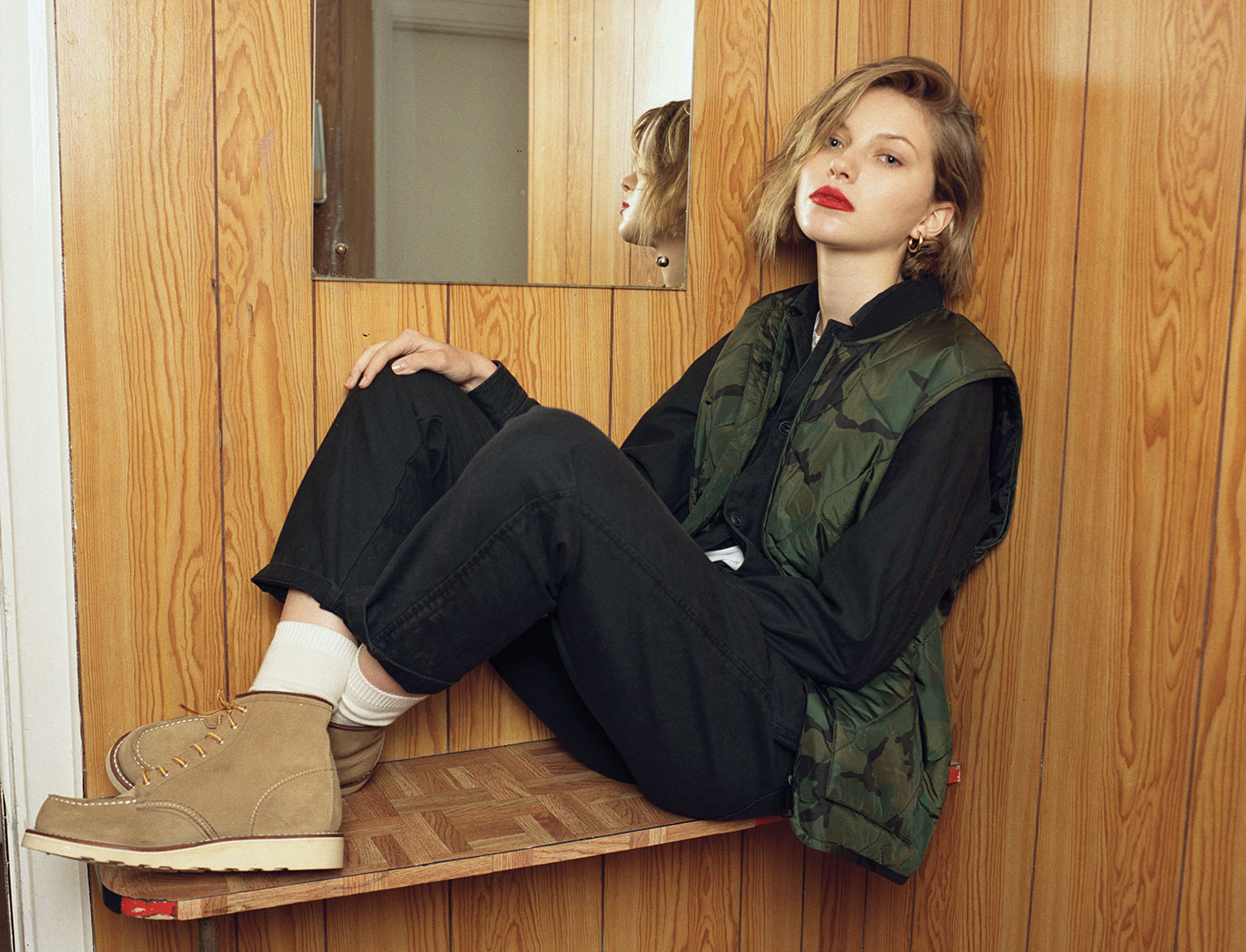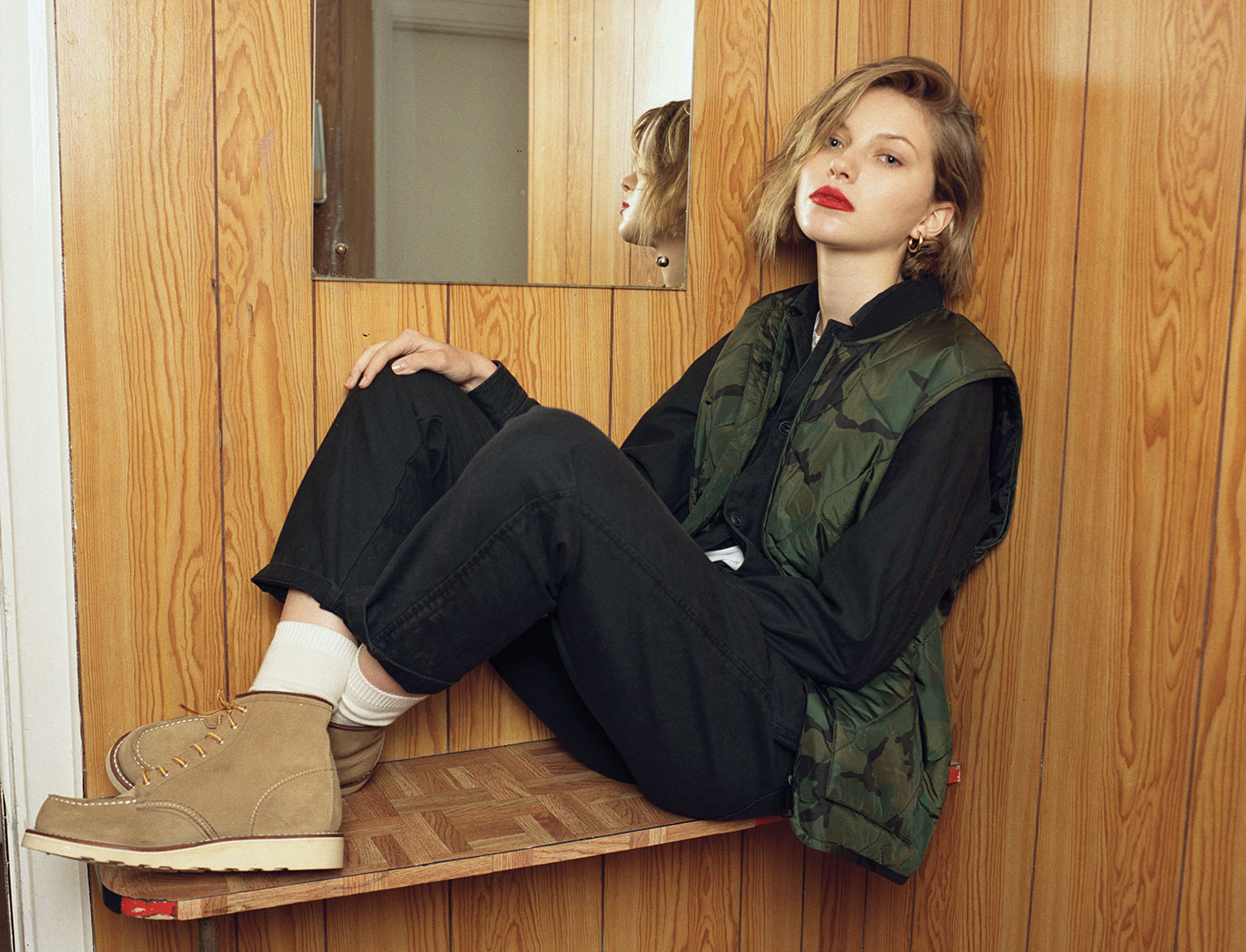 Carhartt Boilersuit & Gilet, Sunspel Top, Weekday Earrings, Falke Socks, Redwing Boots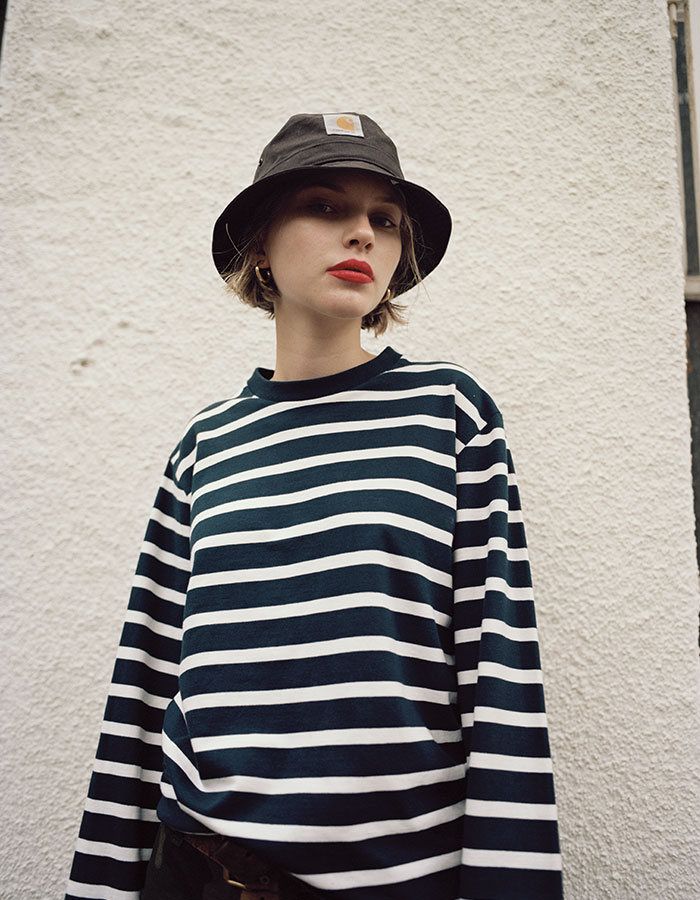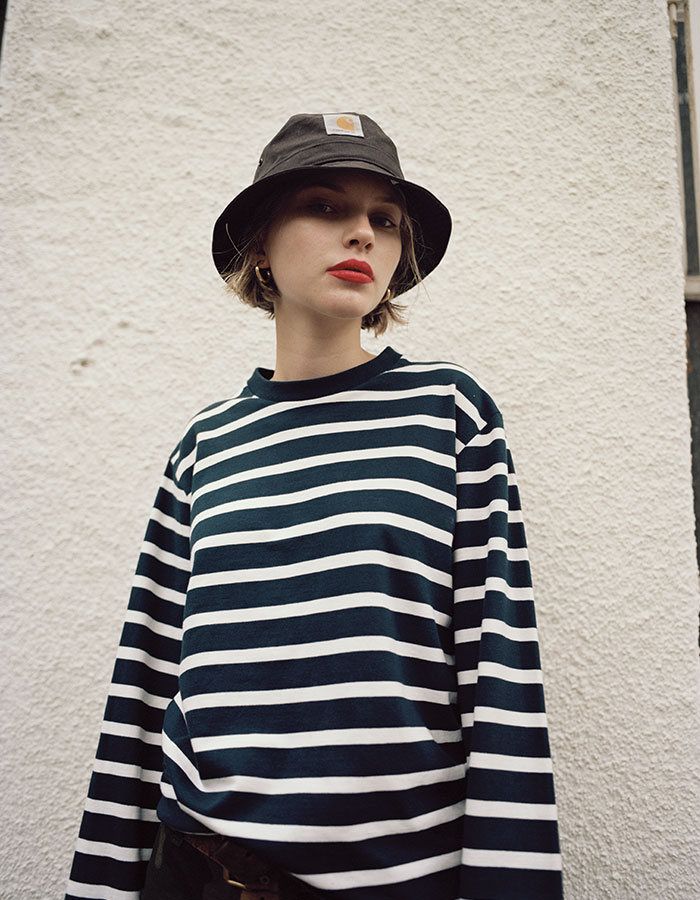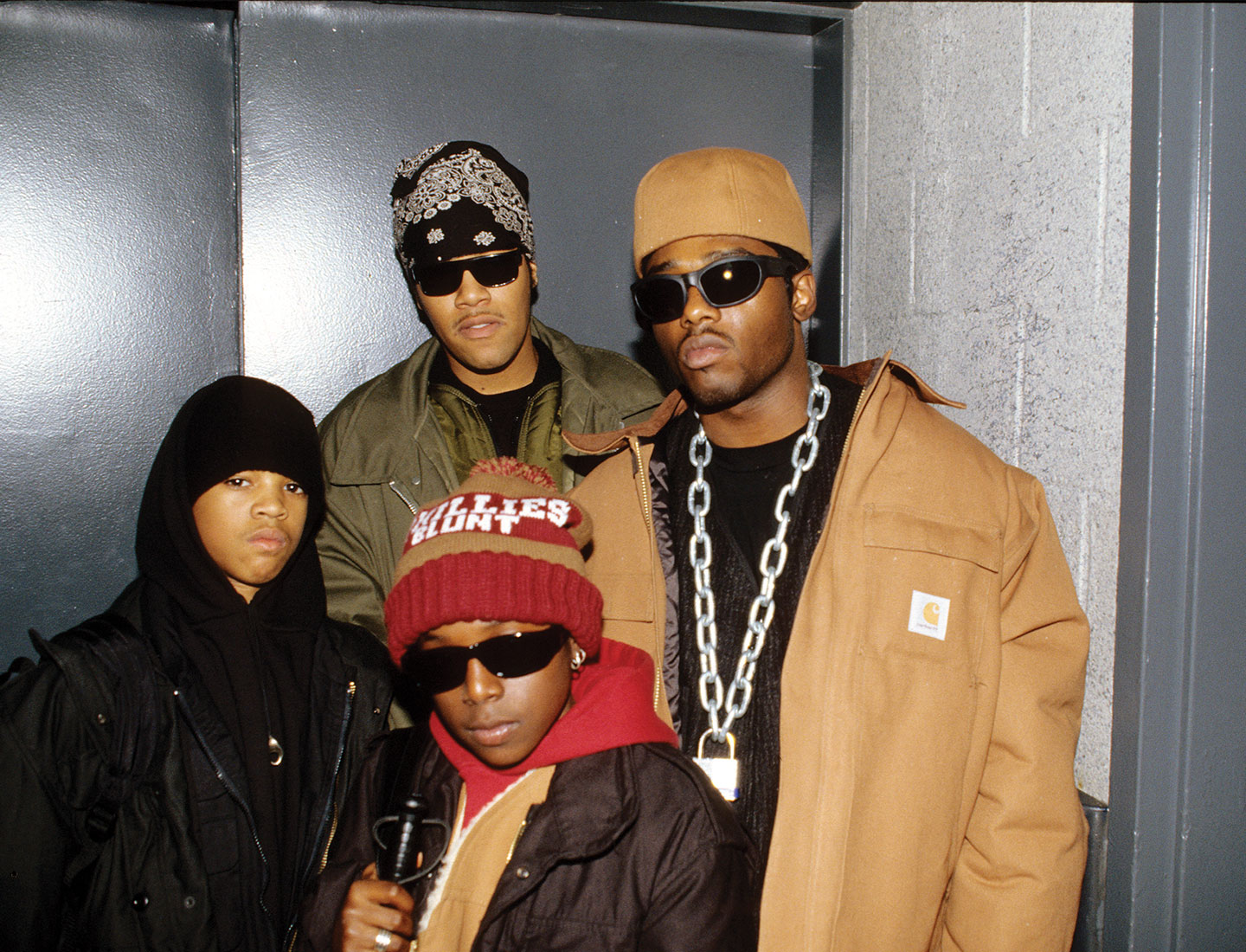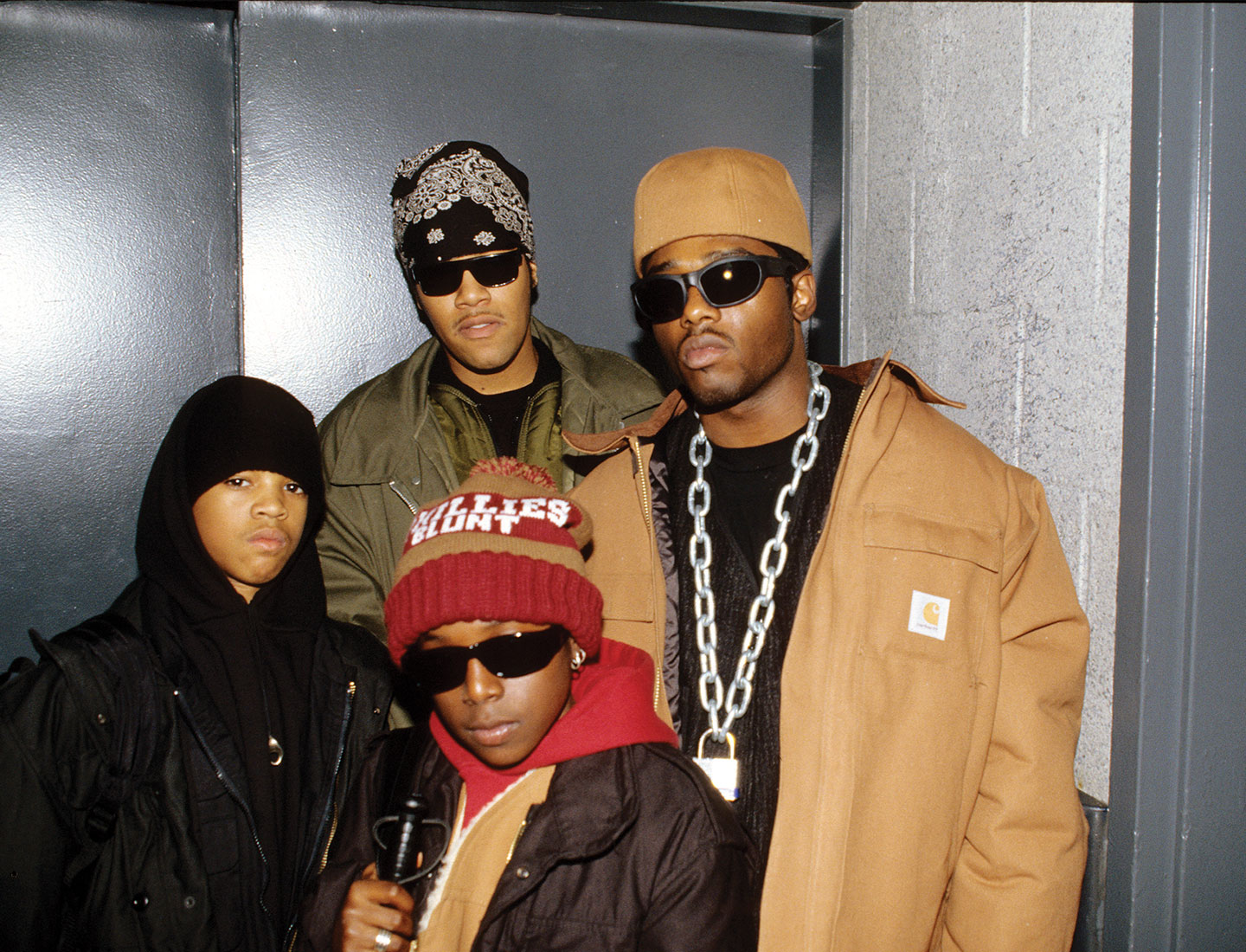 The Carhartt WIP Archives – p.6
From its very earliest days Carhartt WIP has known its own way. In 1995 co-founder Edwin Faeh and CEO Willem Kampert exchanged a series of extraordinarily prescient faxes in which they outlined how they wanted Carhartt WIP to develop over the next two decades.
Willem Kampert to Edwin Faeh, October 21st 1995
"The Carhartt consumer is an individual with an own identity and own (life) style. Keywords are: mentality, way of thinking, living in a changing community, doing your own things, combining different elements from different (sub) cultures (pick and mix attitude). He or she is looking for unique (authentic/original) clothing of good quality to dress their own style."
For Carhartt WIP, authenticity is not something that happens by forcing it, but through letting the brand act as a simple cipher for people to adapt to their own ends, their own style. These days 'authenticity' is a highly sought-after quality – the term itself is one of the most overused marketing buzzwords of recent times. And yet, it seems like the harder brands try to capture 'authenticity', the more it evades them.
Edwin Faeh seemed to also be aware of this. In his reply to Willem Kampert almost a month later on November 18th 1995 (he apologises for his delayed response), he wrote: "I think that we do not have to push big marketing efforts at this moment. Let the brand grow by itself for the time being."
Faeh opted for organic or 'slow' growth because he knew that if the message was forced then it wouldn't ring true. He knew that to appeal to a wide audience later on, Carhartt WIP had to first be accepted by those individuals already living the 'Carhartt WIP lifestyle'.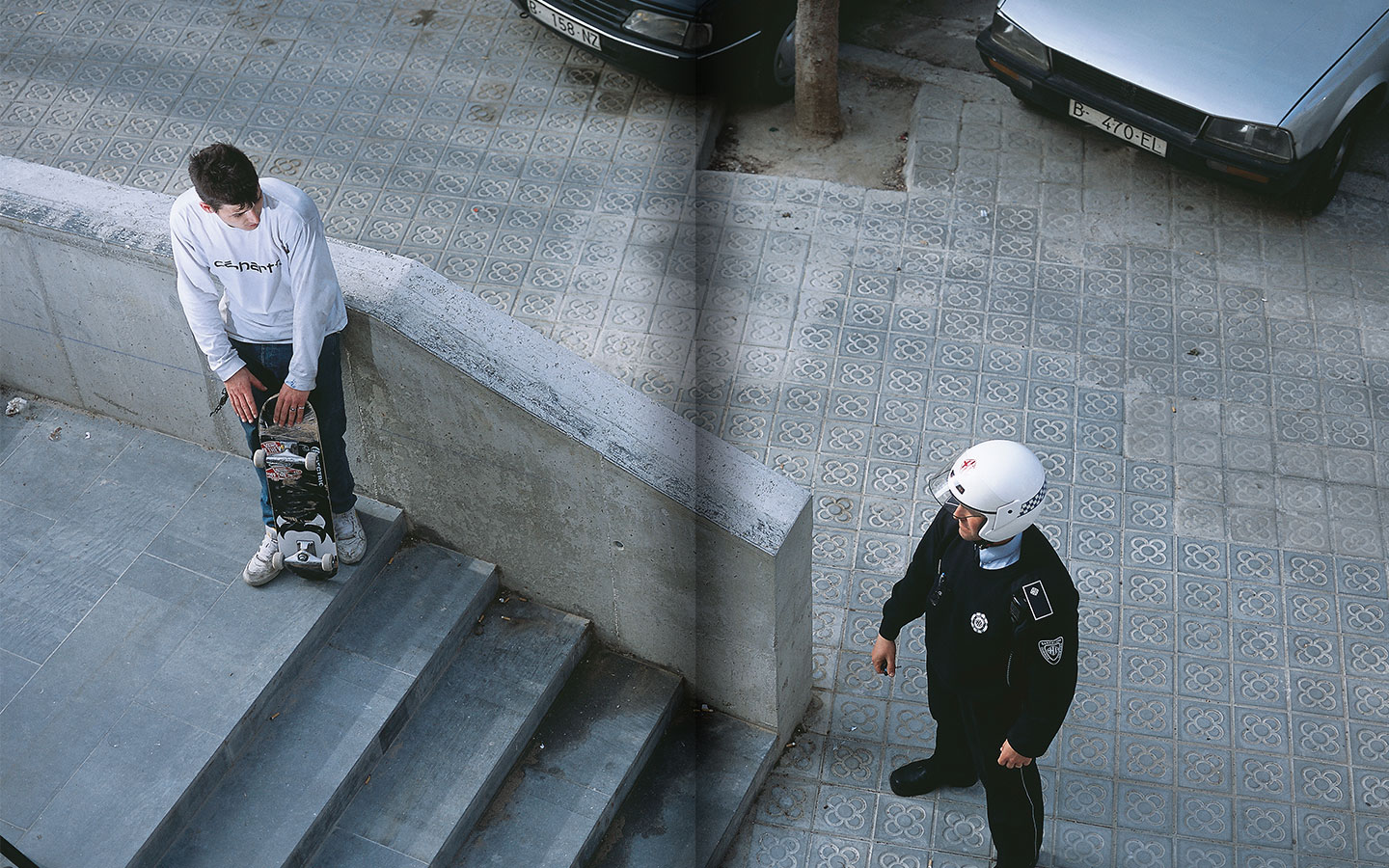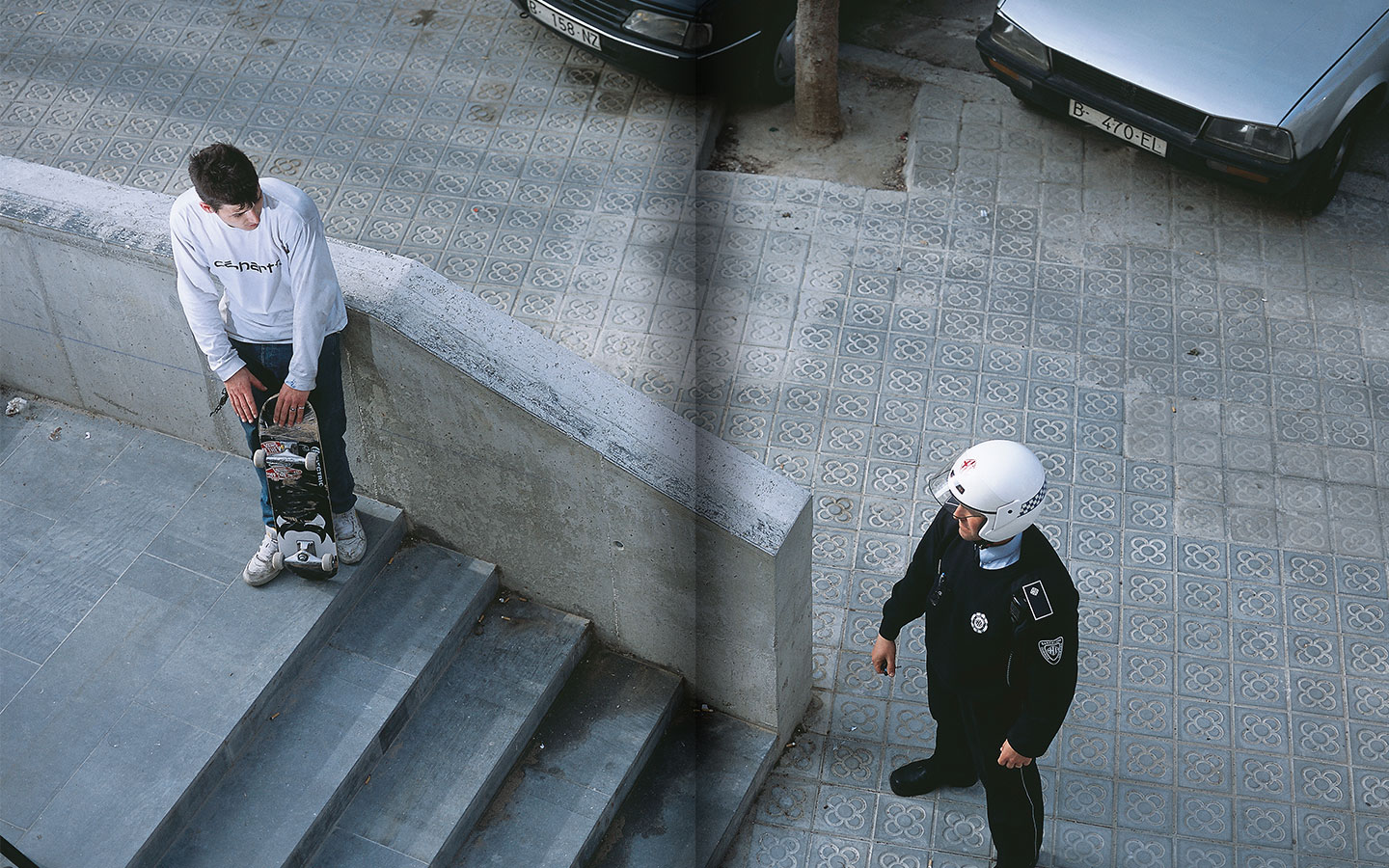 The Carhartt WIP Archives – pp.108-109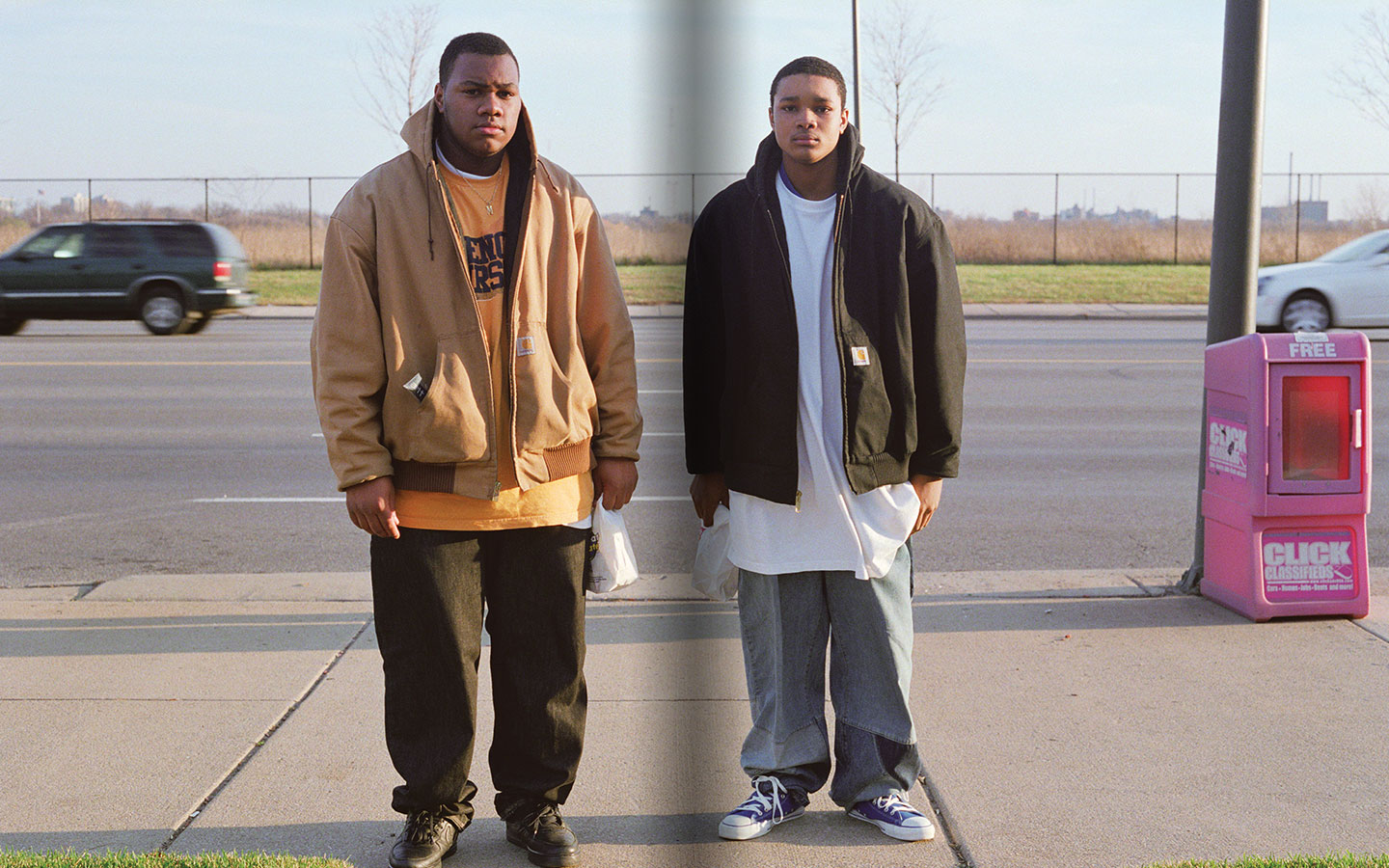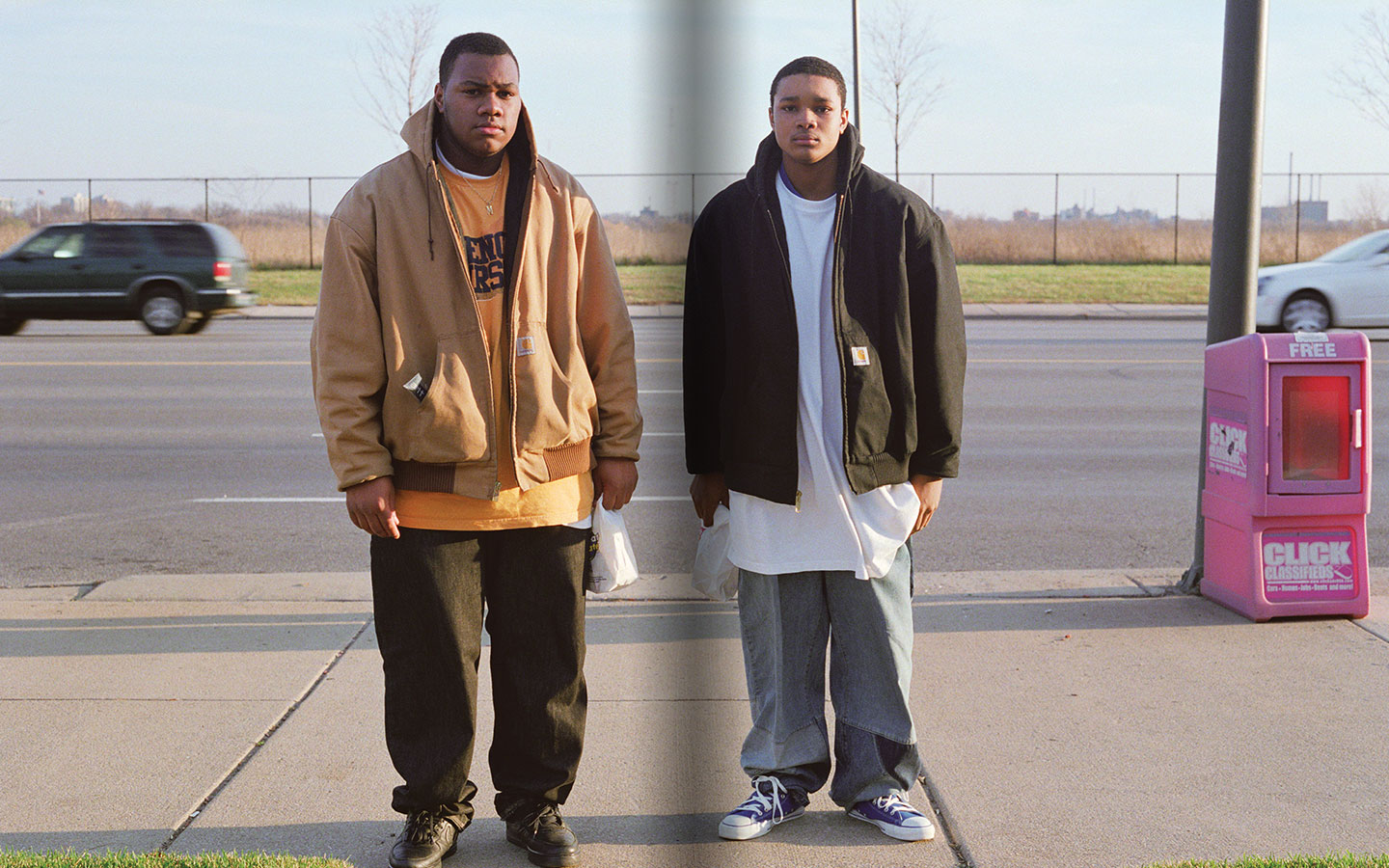 The Carhartt WIP Archives – pp.142-143
"There are only a few brands which are accepted by the underground and the mainstream (e.g. Coca-Cola, Nike, Levi's) but Carhartt has the potential to become such a brand." He adds in his message to Kampert.
Faeh suggested that the way to do this is almost by doing nothing. Carhartt WIP's now-defunct, unbranded, anti-marketing marketing magazine Rugged was testimony to that, described by Berlin-based writer Anna Sinofzik as "visually eclectic, pretty punk and perhaps most importantly, free of charge and the desire to please". Carhartt WIP would grow, but they were in it for the long term, so the growth had to be led by their core audience. Faeh went on to make an observation which many brands would've loved to have been aware of in 1995.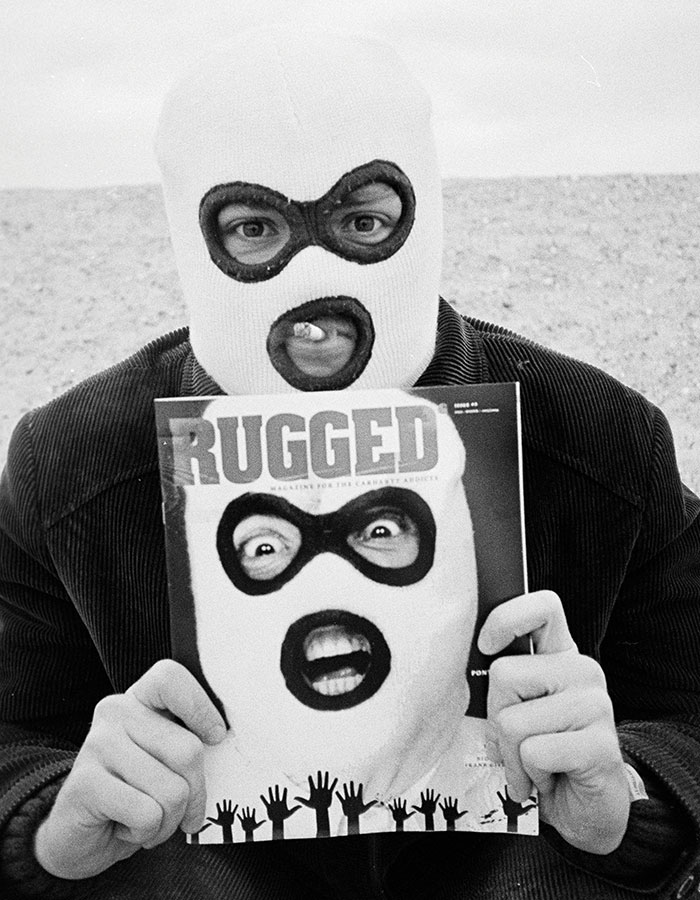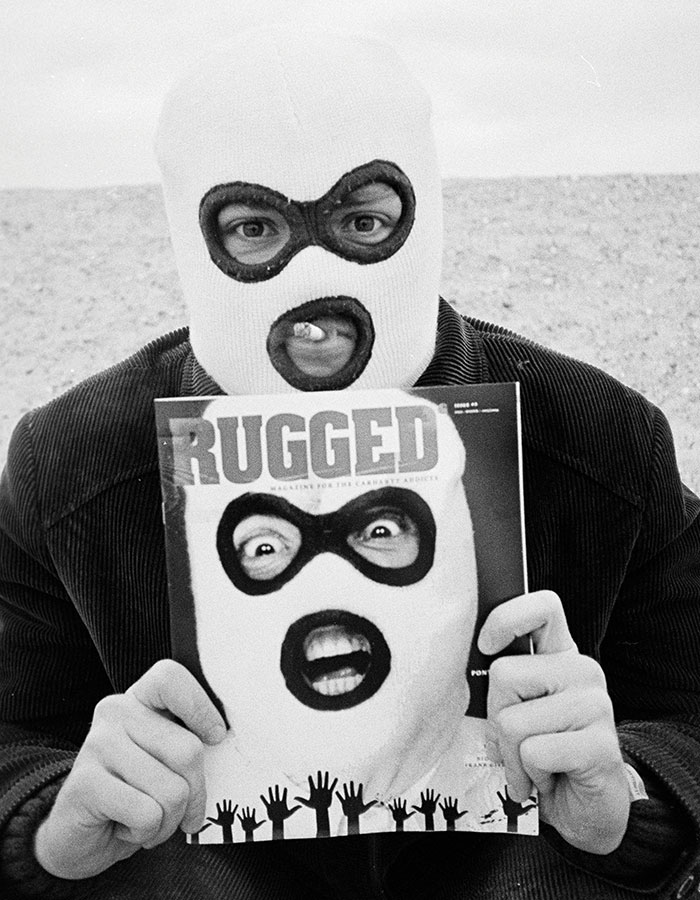 The Carhartt WIP Archives – p.133
"Everybody will agree that the world is changing rapidly. The young people of today (14-25 years) have a different education and grow up with a lot of high tech (cyber stuff). On the other hand their parents wear jeans, smoke hash, dress casual, listen to pop and rock and roll etc. So the young generation has already left this field and is stepping towards a new 'world'/their own 'world'!"
It's this acknowledgement that it's their customers who are making the new world, not them, that has put Carhartt WIP at the forefront of culture for so long. To this day, those principles remain.
Quotes taken from The Carhartt WIP Archives.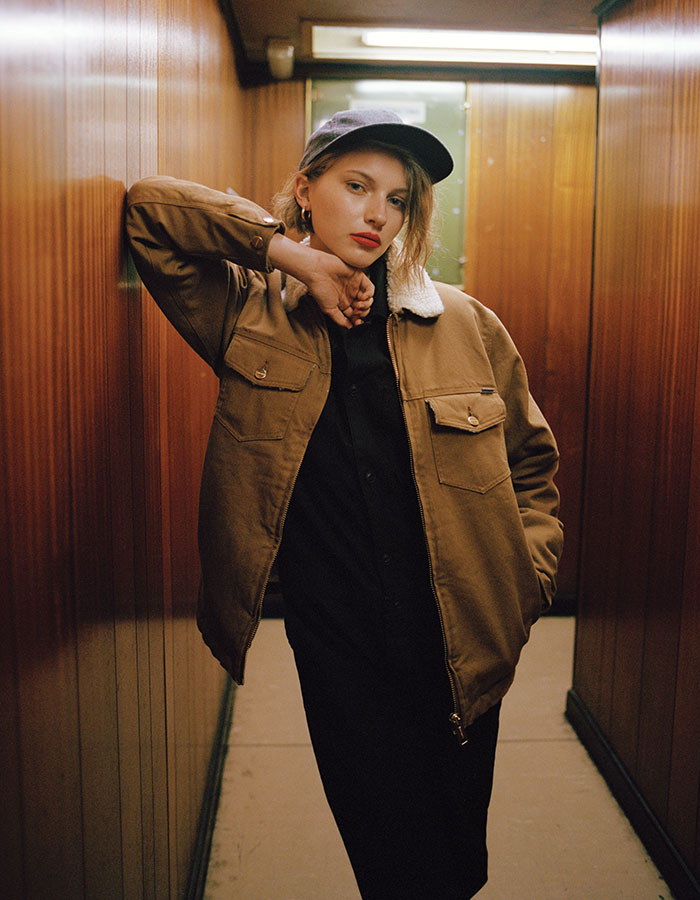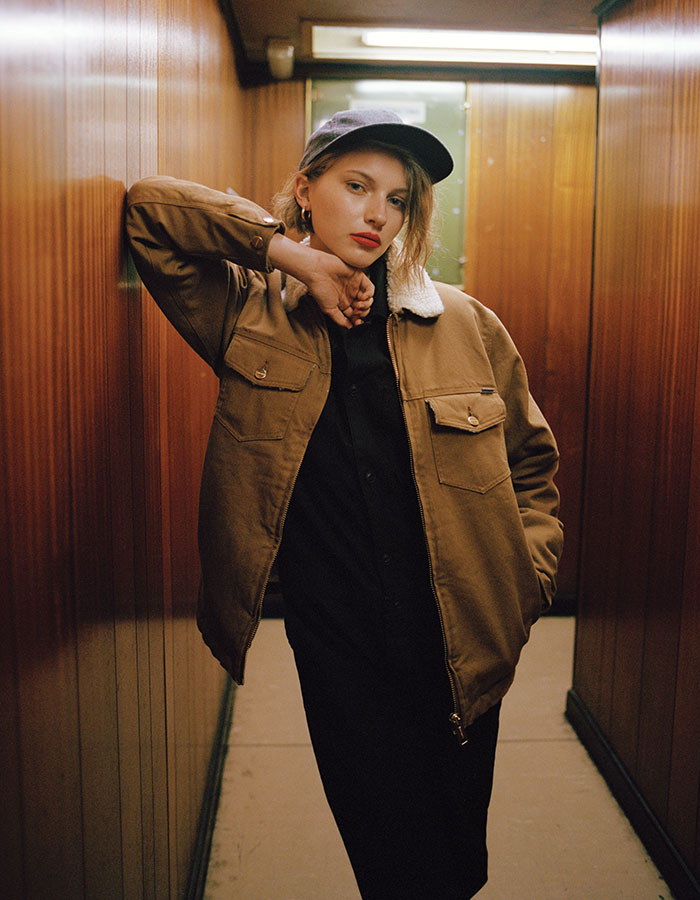 Carhartt Hat, Jacket, Boliersuit & Gilet, Sunspel Top, Weekday Earrings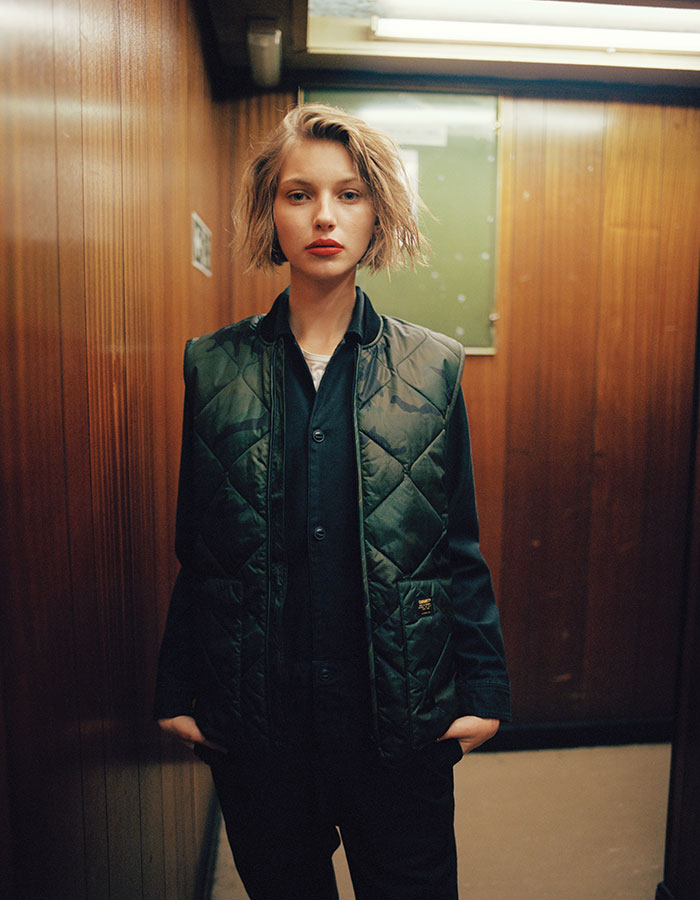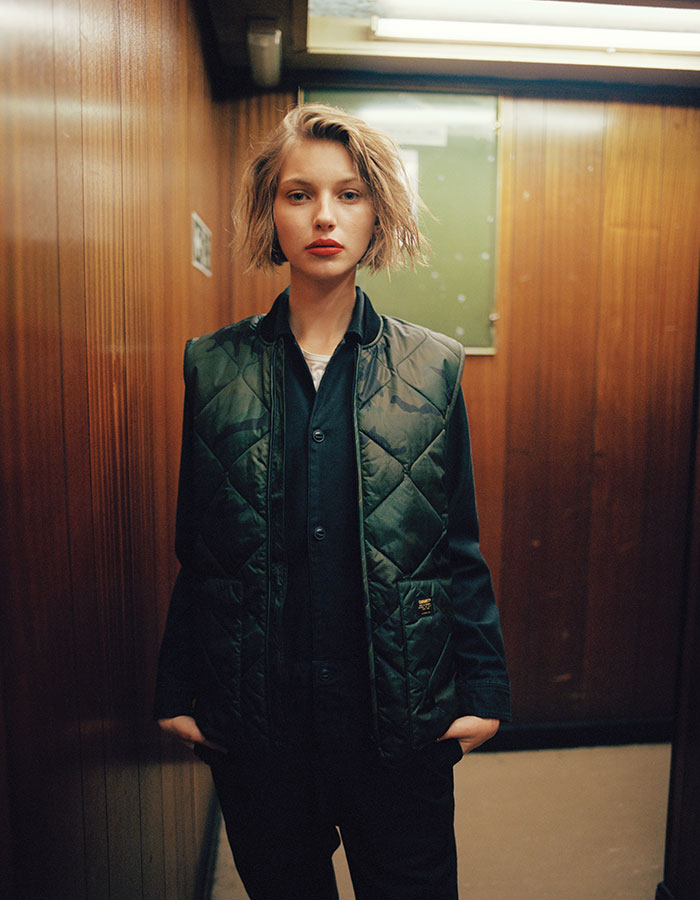 Carhartt Boilersuit & Gilet
Photography: Nina Manandhar
Photography Assistants: Harry Seargant, Jess Frankland
Styling: Shirley Amertey
Stylist Assistants: Carmen Tran, Meg Edmond
Make-up: Bobana Parojcic using Mac Cosmetics
Hair: Kiyoko Odo using Bumble and Bumble
Model: Daga Jez from Wilhelmina