01: People


Keeping Good Company


Words and Photography by Nina Manandhar
Universal Works lexicon with David Keyte.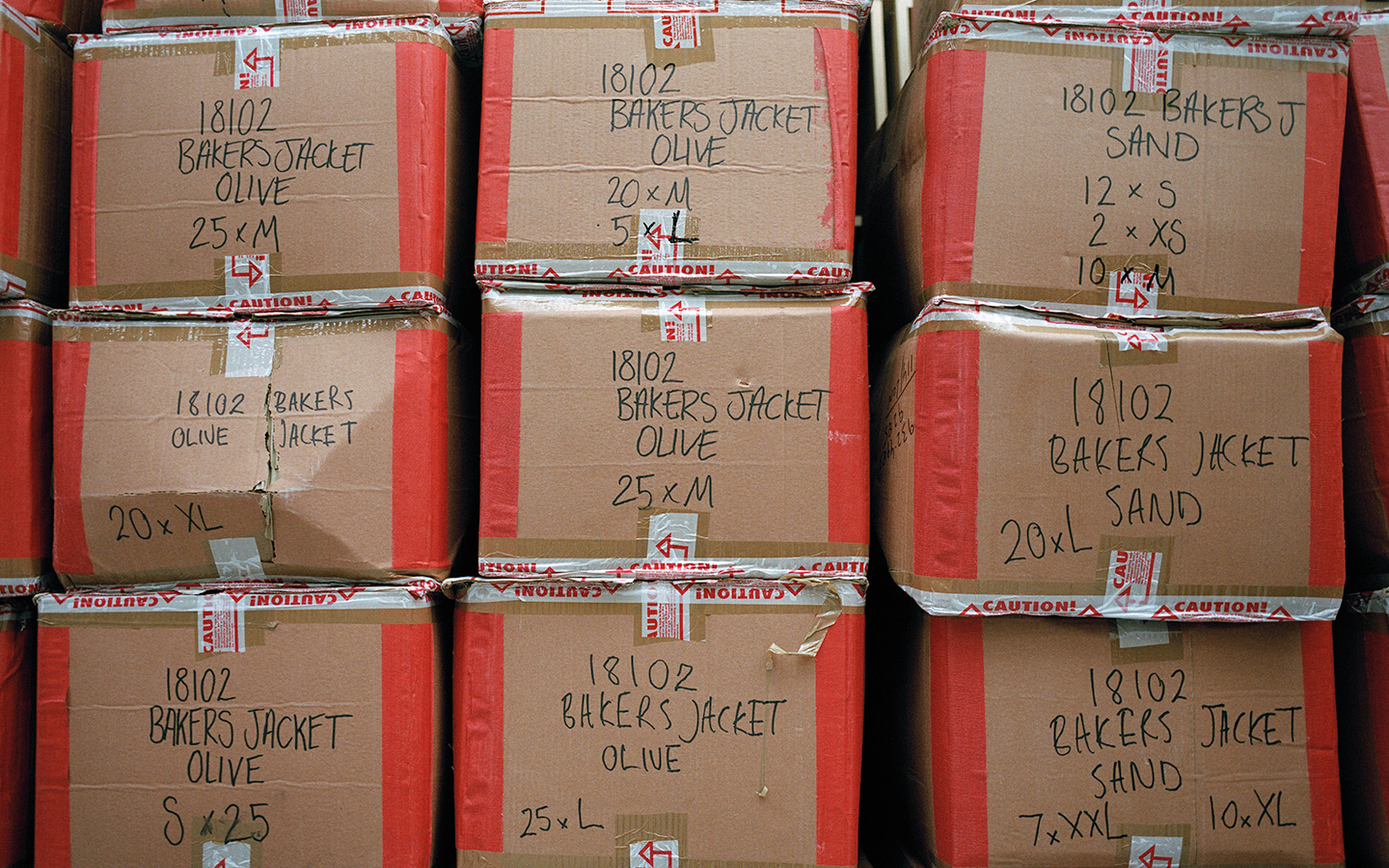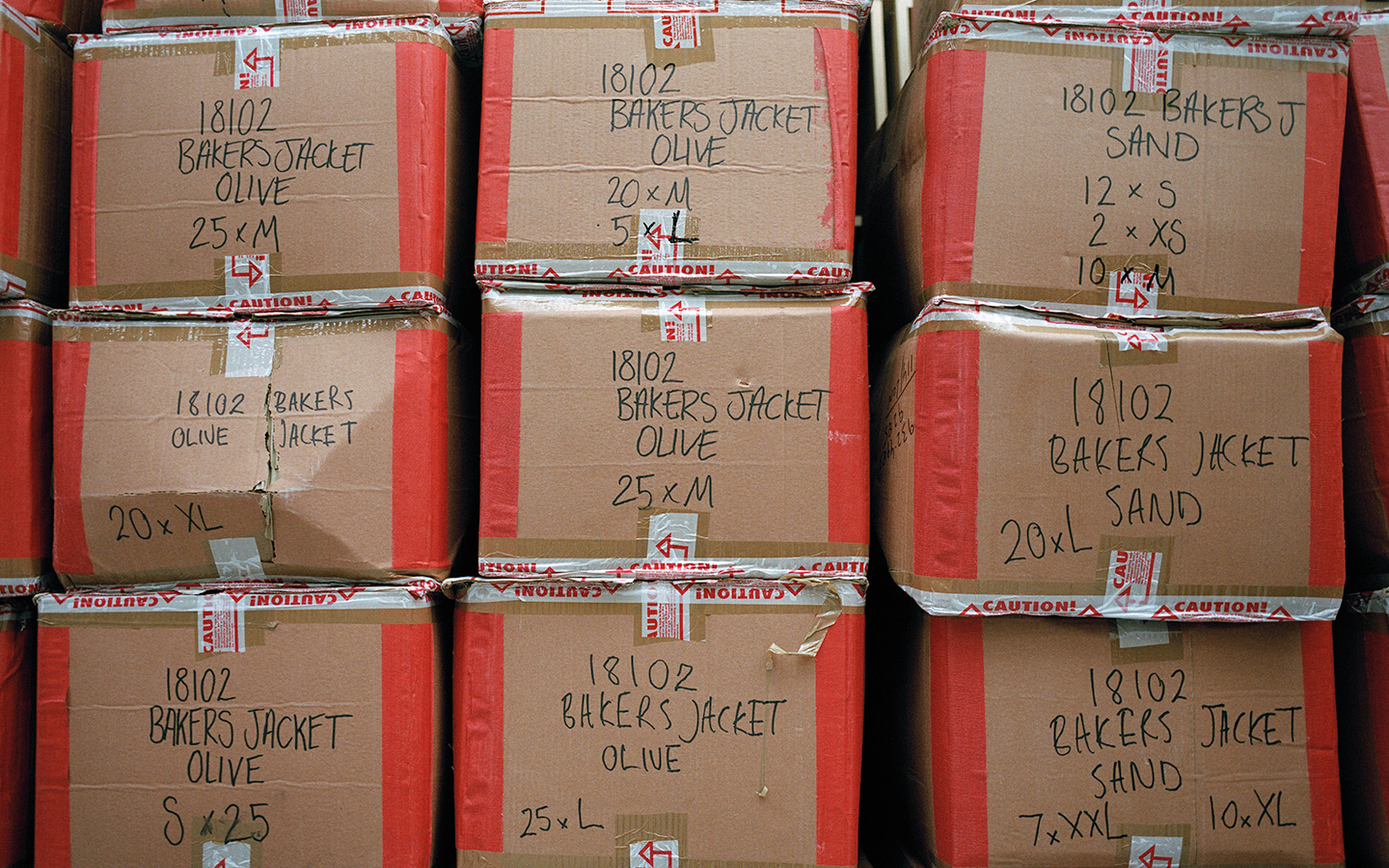 It was around the kitchen table of founder David Keyte that Universal Works began its life, and here that their signature Bakers Jacket was formulated, inspired by the simple Work Jackets of the 1950s, and taking its name from his fathers trade; "like the bread my father made, it is a great everyday staple".

Ten years on, three stores later, with stockists everywhere from Tokyo to Iceland to LA, the working table is a whole lot bigger. In fact, it's more of a 'last supper'-inspired affair, custom made to seat the twenty-five staff he now employs at their brand new head quarters in Nottingham, where they all eat lunch together daily.  

Apart from manufacturing itself, everything is done in house. I recognise the staff who are posting out orders - I've seen them modelling the clothes on the web store. When the daily stock delivery arrives, David is on hand to unload too, as the staff gather together to form a huge chain and make light work of the hundreds of boxes.  Of course, there is a division of labour, but there is no distinct sense of hierarchy. It feels like some kind of utopian inverse of Amazon. 

With their growing reputation for what the powers that be at Oi Polloi describe as 'good, honest menswear', and collaborations with the likes of Novesta, Barbour, Sanders and Saucony under their belt, it's clear that their ethical approach and vehement championing of small scale production is not just allowing them to grow, it's the secret to what's enabled them to thrive.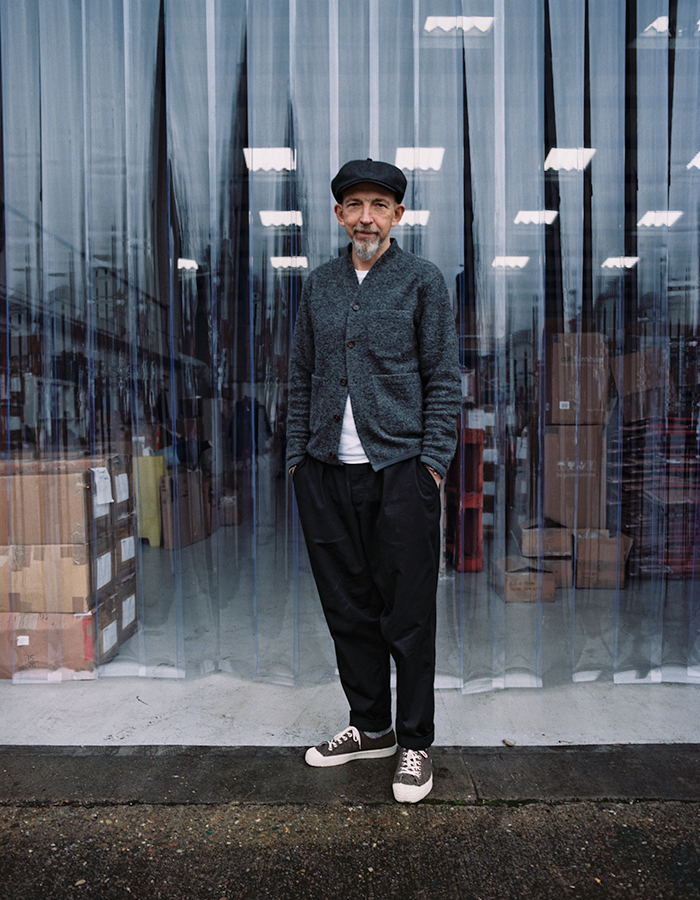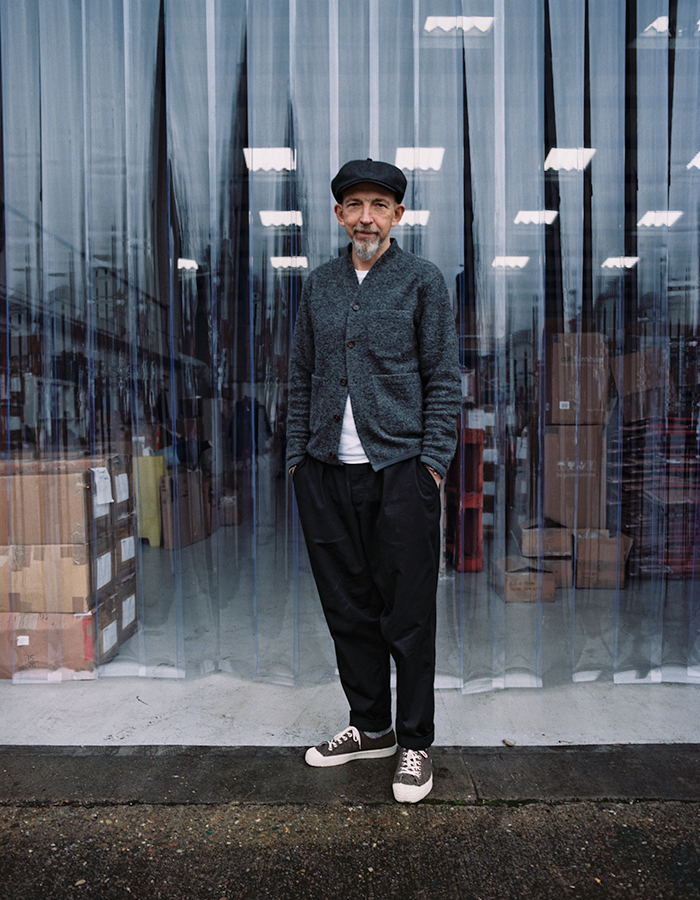 A is for ATTITUDE (TO STYLE)
In terms of style, I guess I get more inspired by attitude than actually what someone's dressed in. Often the people I think who look the coolest is some old bloke getting on the bus who's got like four-layers on and it's June and you think, 'Why's he got an anorak over that cardigan or that…? Shit, I don't understand', and it's that sort of, almost, happy mistake. 

B is for BREAKING BREAD
I think it's important to me and Steph as the owners of the business, that everyone feels part of something. At the end of the day we're all human beings and so we should all be able to break bread together and share coffee and, you know, hopefully enjoy it.

C is for COAL
I was a coal miner for a year. I never saw a canary. I saw a few people injured, but I never saw a canary.  It made me realise that I wanted to have a nice cushy job and not a really difficult one like digging coal; that's hard work.  

E is for EXIT STRATEGY
There isn't an exit strategy; this is what I do. When people ask, what's your exit strategy? I don't even have an answer, I don't  know where to begin because I didn't start something to end it. I make clothes and I want to keep making them. I enjoy doing it so I'm not exiting anywhere. There's no exit; that's it. It's not about when can I sell it for five million, 10 million, 50 million? I'm not interested.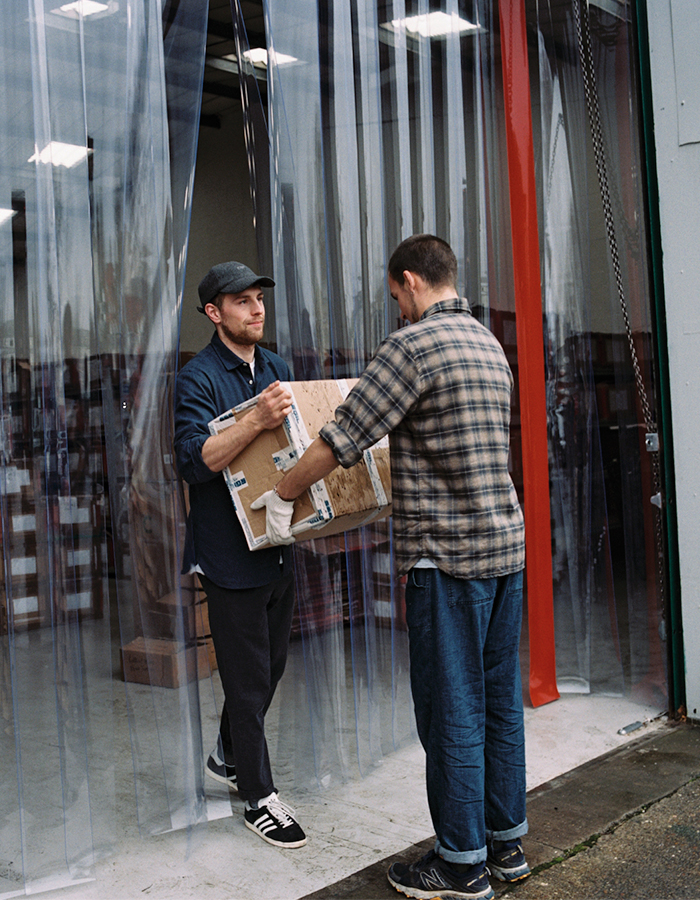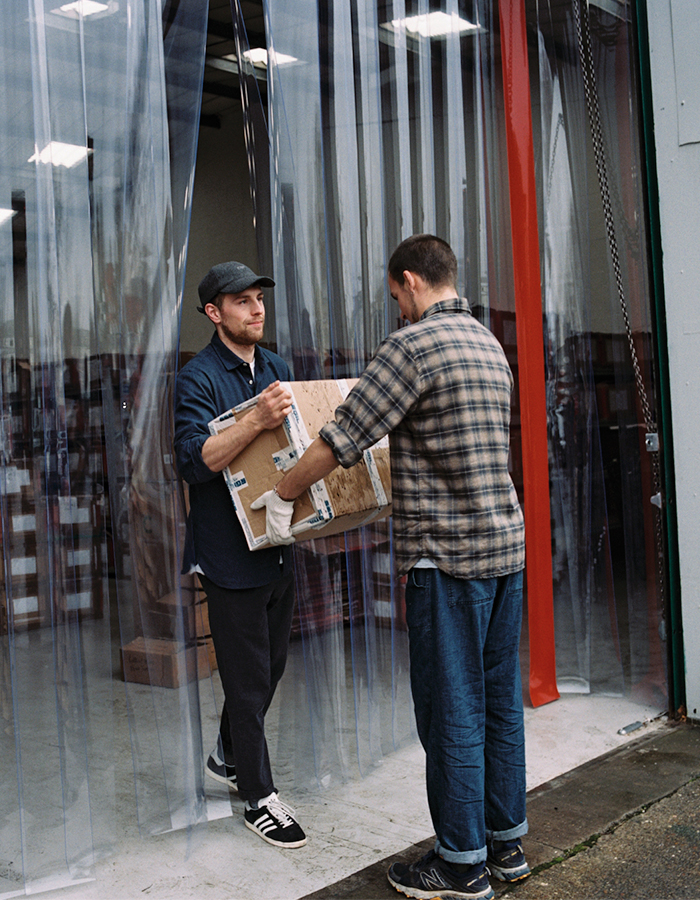 F is for FULFILLED WORK
I think more and more people are trying to do something themselves that gives them a fulfilled life. It doesn't have to make them millionaires, whether you're a potter or a dressmaker or a candlestick maker.

G is for GENDERLESS
What most women are wearing most days is the same as menswear. It's sweaters and sweatshirts and trousers, you're not all wearing cocktail dresses on a Tuesday afternoon. Generally, womens' shapes are different to mens' shapes, but there are many, many women that will happily wear men's clothing if they can make the shape work for them because it can look cool and interesting. 

I is for (BRITISH) INDUSTRY
An interest in Coal Drops has been part of my life for so long because as long as I've been in this industry I've been getting on the train here, getting off at St Pancras.  It used to be  a bloody coal mine. That whole area is about Britain feeding London, heating London, feeding them, clothing them. I'm kind of doing the same now; I'm based here and I'm opening a store there to clothe people living in London. So I feel a real personal affinity to it which I really like, but I don't also want to be just making this grandiose kind of place that no one can afford to be. I want to employ someone who lives there.

J is for JAMES DEAN IN BLUE JEANS
The first clothing I bought for myself was a pair of jeans off a market, an open, old-fashioned market stall because that was the most affordable place to buy things. When I was a kid I was into James Dean because he had a really nice car, it looked cool and he got all the girls. So why wouldn't I want to be James Dean?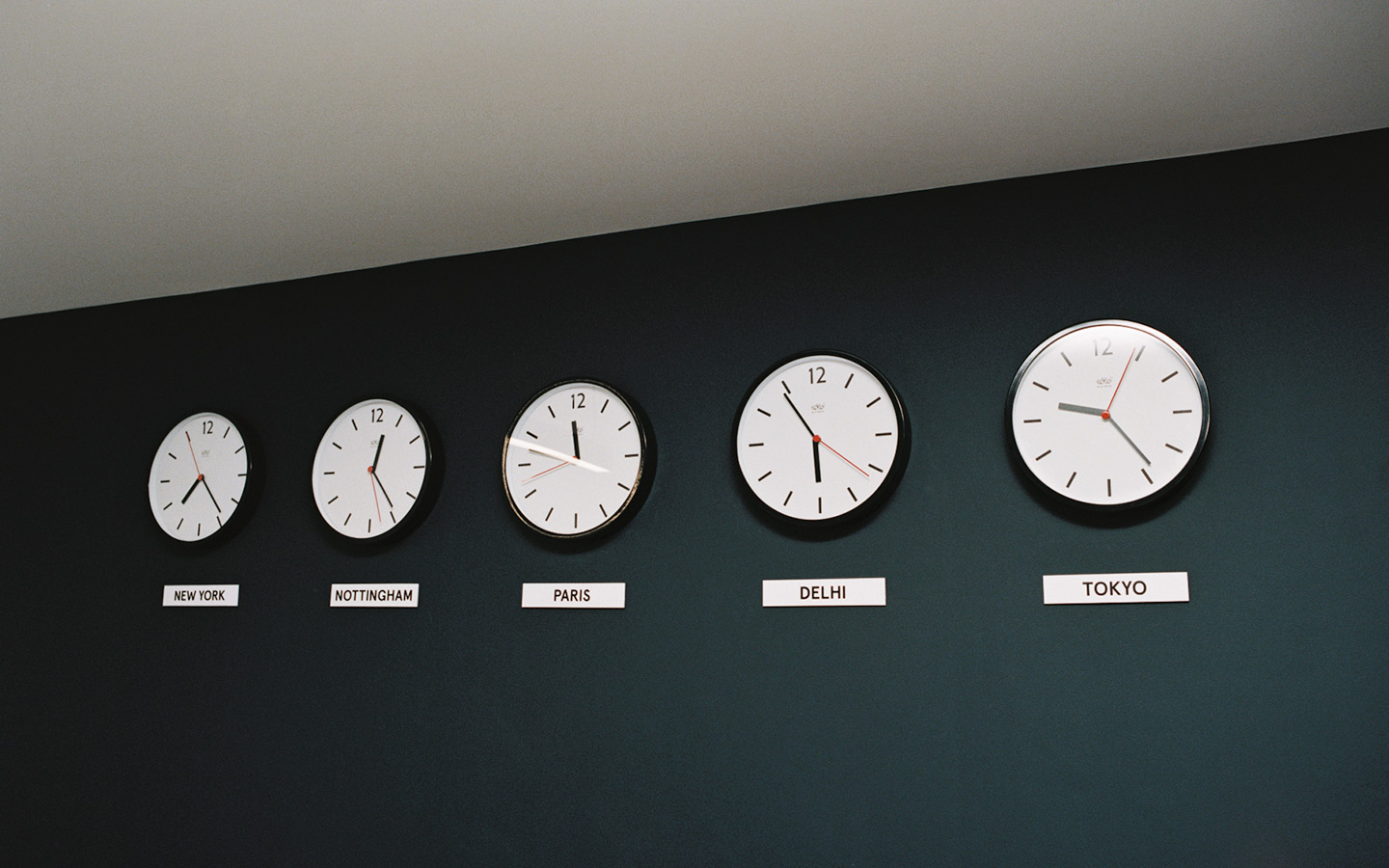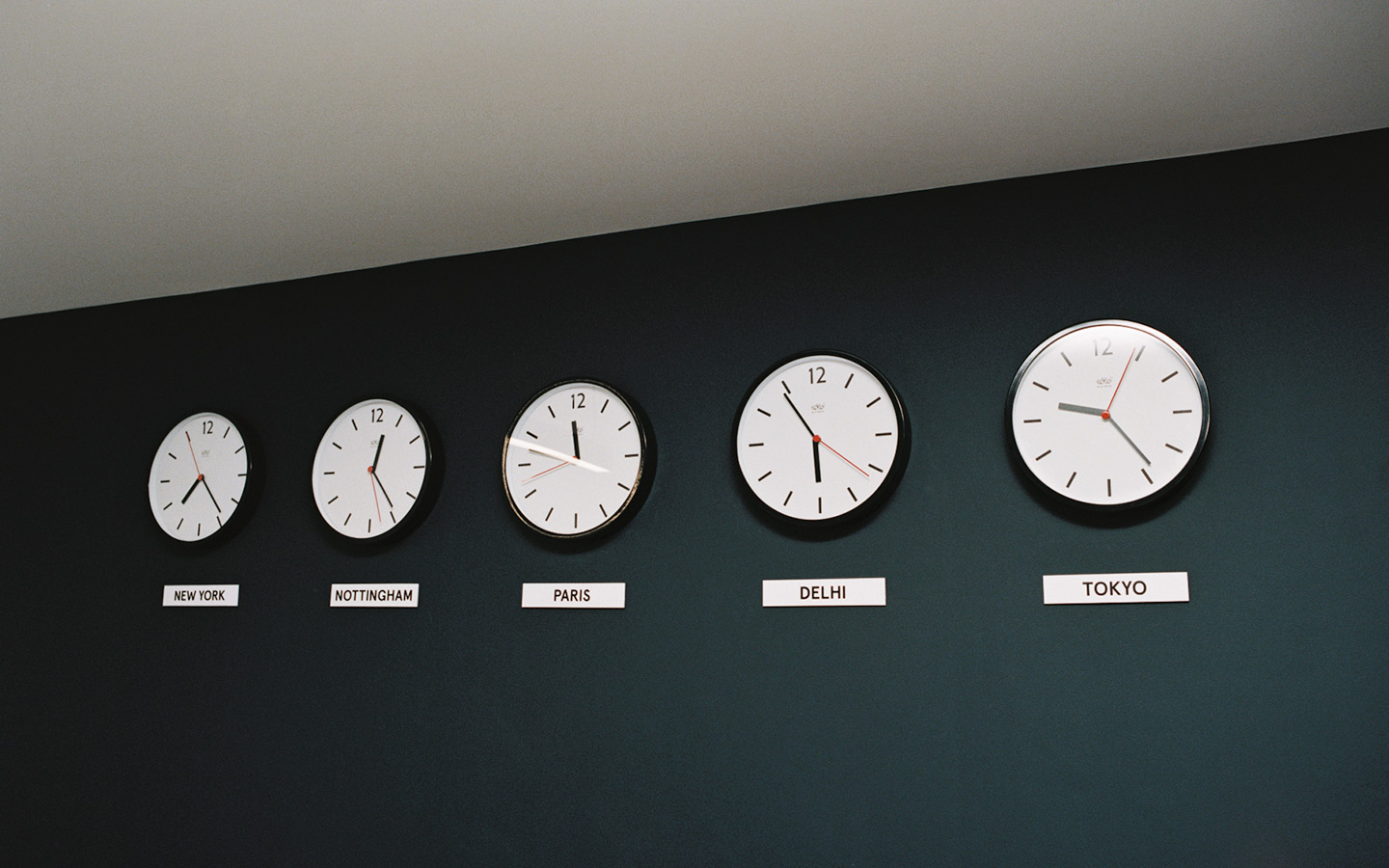 L is for LOGIQUEST
We did a project with Logiquest, a courier company in Japan where we made the uniform.  It was really interesting to find out how those people are actually going to wear your thing and what they're going to do with it. So it was style and clothing and form and function; all the things that I'm interested in.  

M is for MATES
I'm not trying to design things that your mates don't appreciate in that sense. I always have it in my head you could walk into the pub on a Saturday wearing it and not get laughed at. I almost want everyone to turn round and go, 'This is interesting', but not go, 'What the fuck are you wearing?' I think there's a slight difference. You  almost want people to kind of notice but not notice too much.

N is for NOTTINGHAM
I want to add something to it so having a store here in Nottingham was important. It's quite small, we've got much bigger stores in London and clearly we'll sell much more product in London,  but we have roots in a fairly ordinary local city where we're happy because all our friends and family are here and we can do stuff.   On one hand I'm swanning around thinking I'm somebody in Tokyo and actually I come back here and it's like I'm just that bloke who wears a funny hat and I've known him for 25 years and that's nice.

P is for PLAN
The only plan is to try and enjoy what we do, make great product and try and make everyone around us happy by giving really good service. If we just focus on the price of things or expanding our business it's too short-term.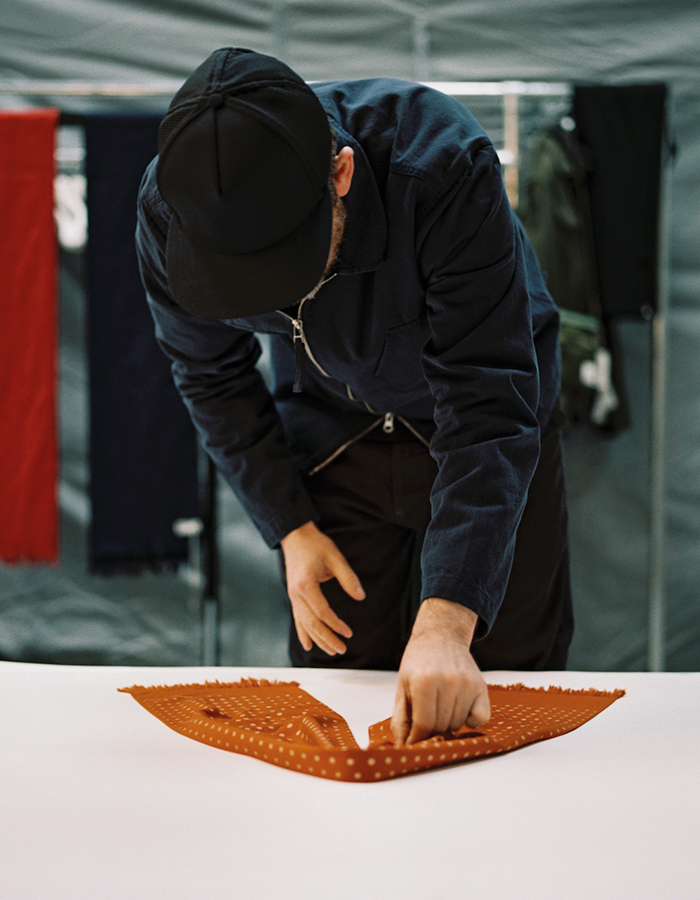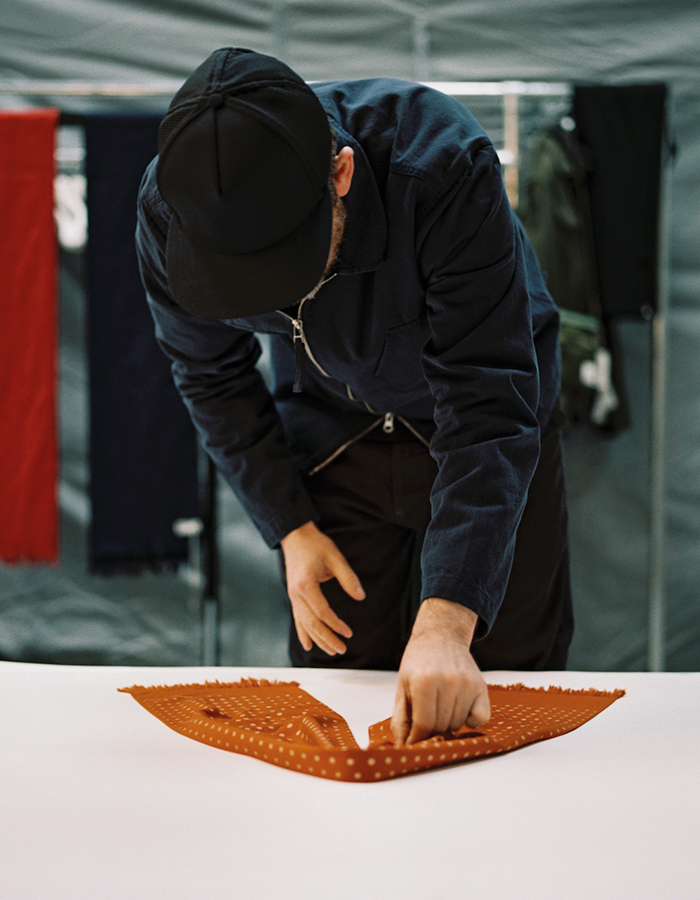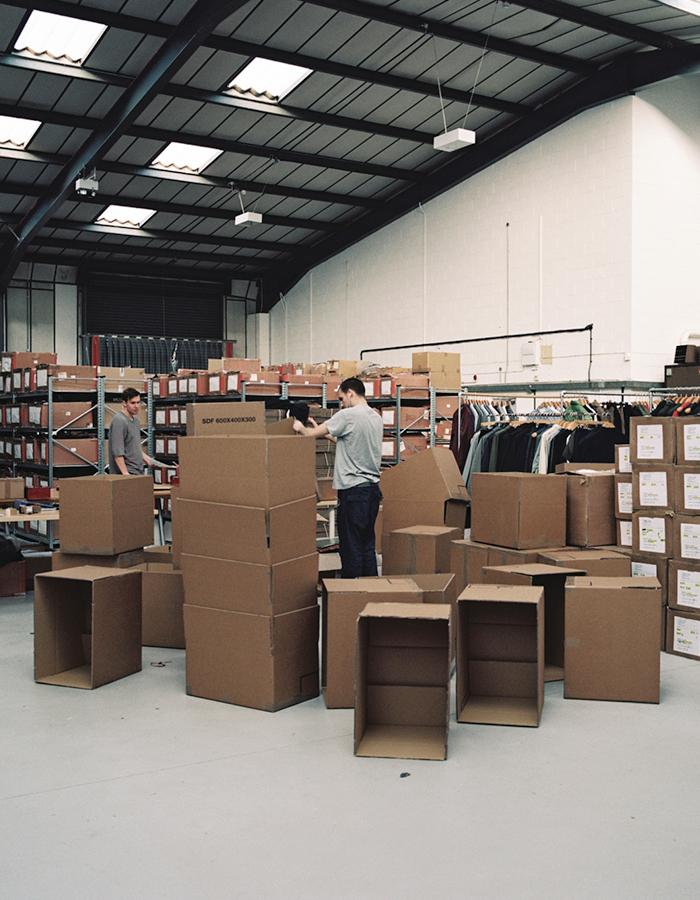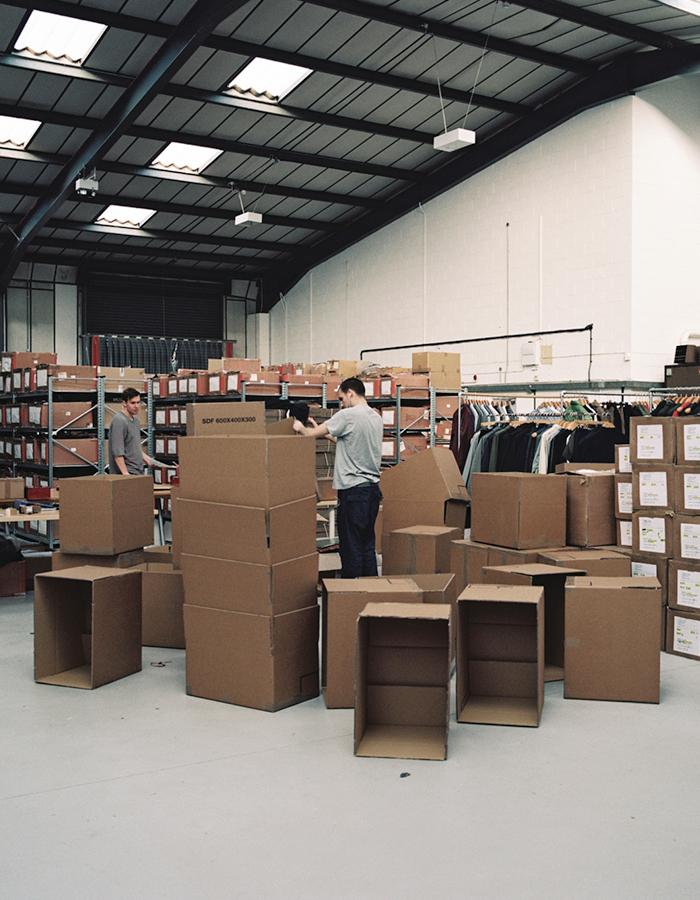 R is for REPAIR AND RENEW
Fashion is very wasteful at times. We did a very nice thing with Merci, the store in Paris; we recycled lots of garments and repaired things that had been faulty and over-dyed them and kind of renewed old things. Rather than them being wasted and devalued we tried to add value to them and make them more interesting.

S is for SELF SUFFICIENCY
I'm enormously proud that we're almost 10 years old and that we're still here and we're totally self-financed. We've never borrowed money, we've got no investors; it's just us.

T is for TREAT PEOPLE WELL
We don't make anything that I personally haven't seen someone make. I mean if I go and visit a factory four times a year, I have some understanding of how the people who work there are  treated, and I don't want someone to make my clothes who isn't treated well. Whether that be in Leicester or Delhi, I want them to be treated well and paid well for what they do. So it's important not just for the staff here but the people who make the garments, for sure.

U is for UNIVERSAL
It was called Universal because I wanted it to be possible for people to get it without it being too difficult. I didn't want it to be elitist in its price or its look and I think a lot of fashion is. I'd be kidding myself if I didn't think it was fashion, of course it's fashion but I hope it lasts longer than a season, I mean it should do in terms of its intrinsic quality, but I want it to last longer than a season in just its style, so I want it to move on a little slower and for people to be able to appreciate it.

W is for WALK OUT IN IT
All I wanted to do when I was a kid and didn't have much money was I want to go to a shop, buy a new thing and leave in it. I didn't want it to go in a bag; I want to actually put it on and leave the old one with the guy in the shop.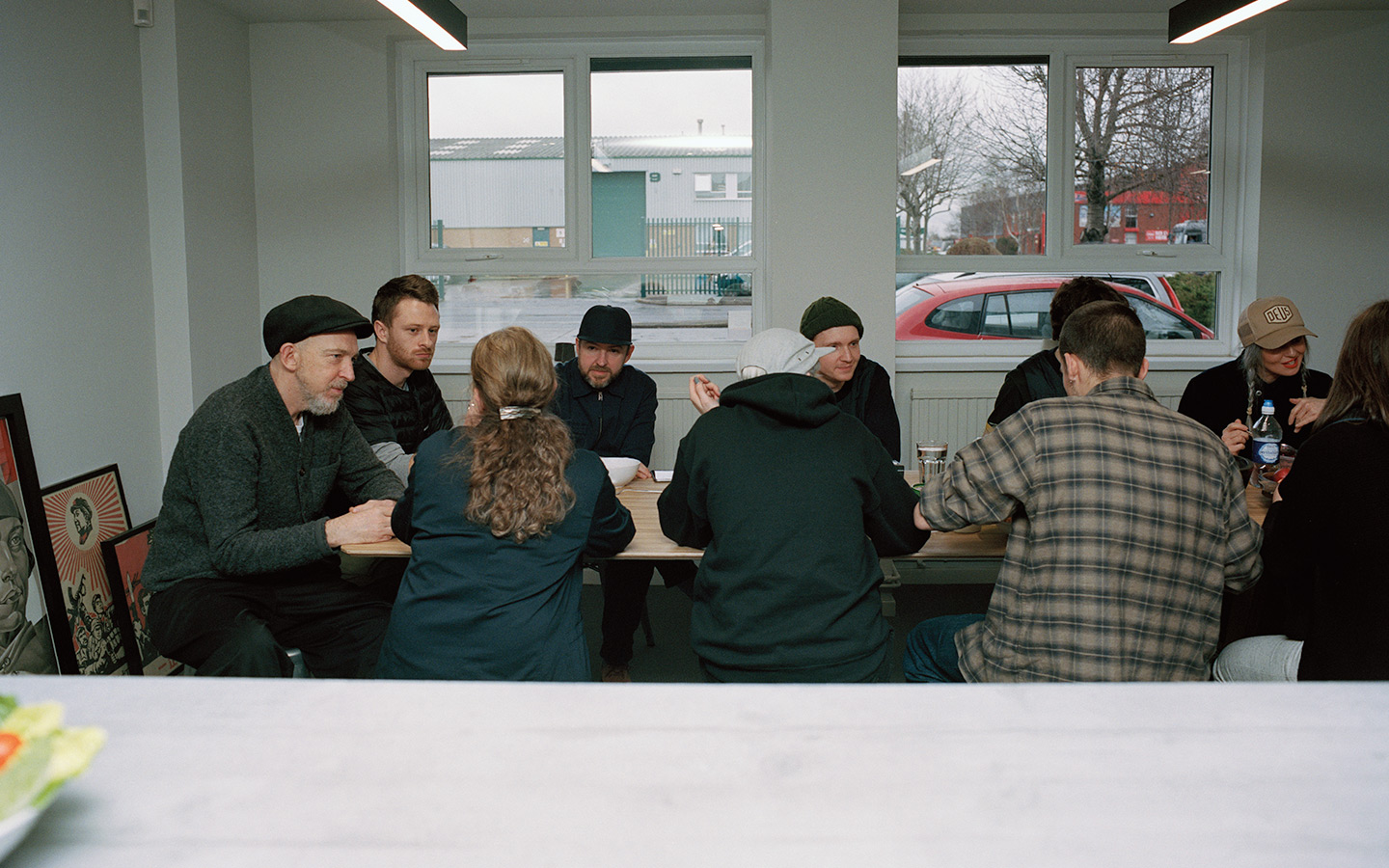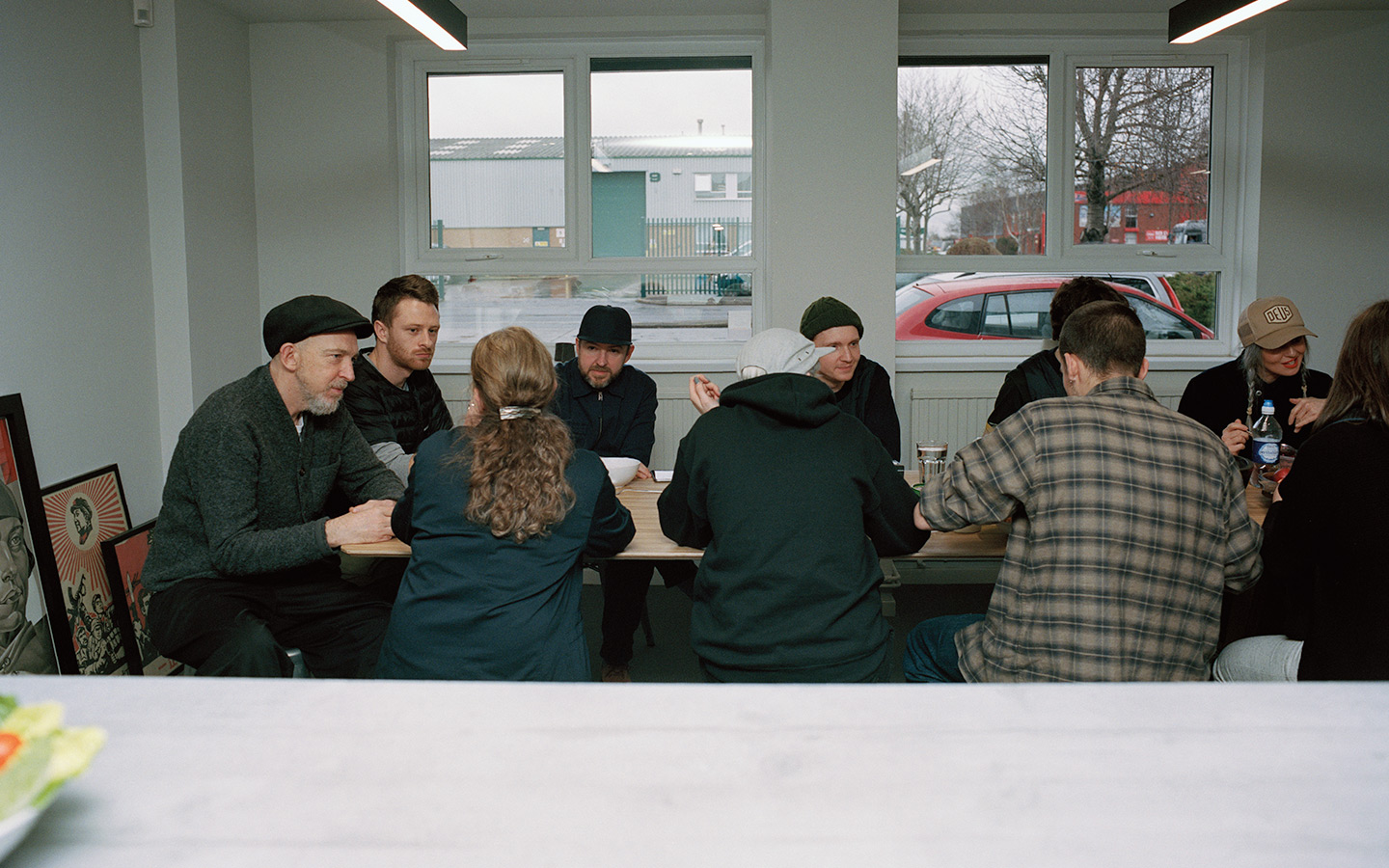 Universal Works – Coal Drops Yard
Opens October 2018