David Michon gives us an insight into Studio Ashby.
Words by David Michon
Photography by Jonny Donovan & Philip Durrant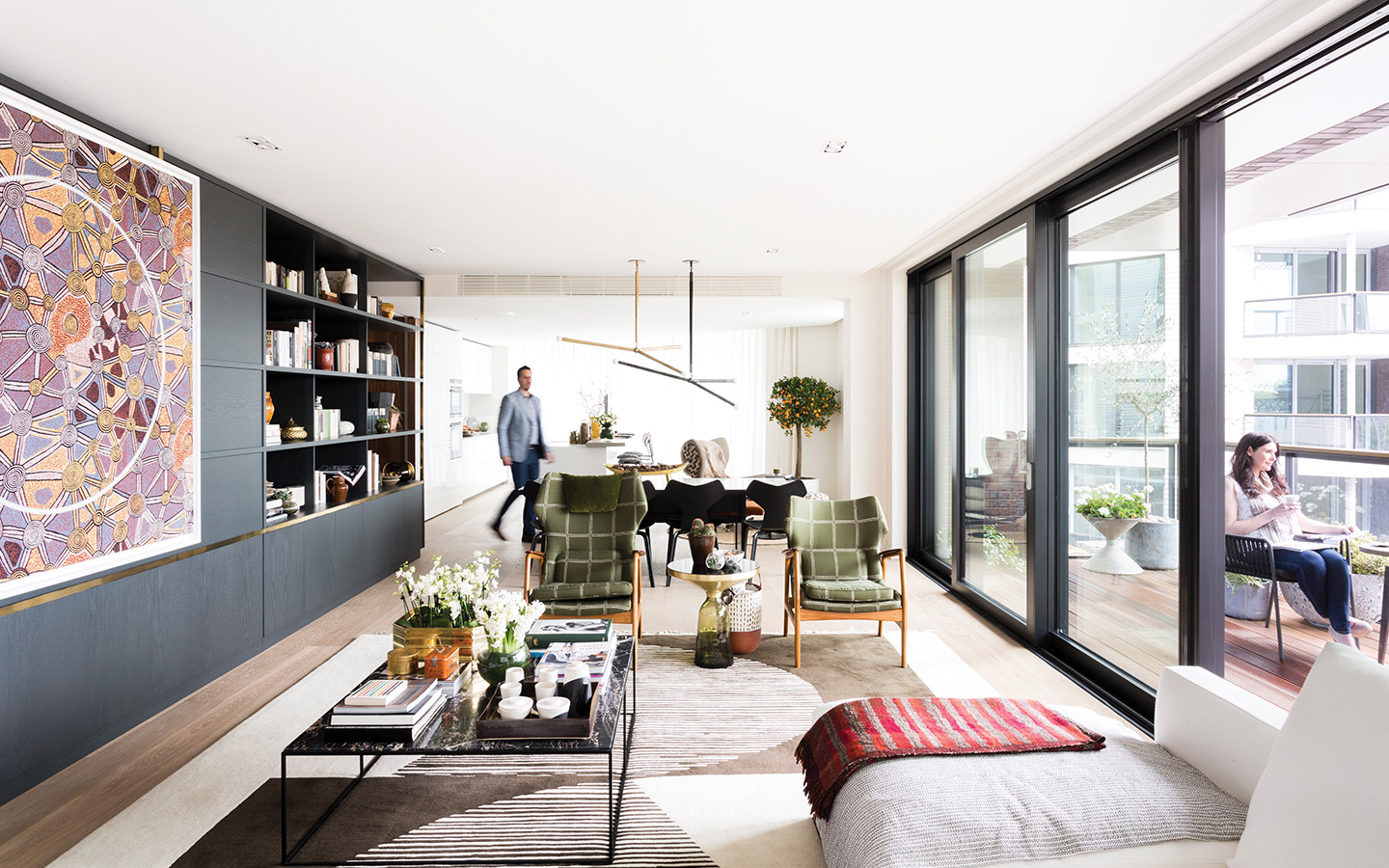 As an interior designer, Sophie Ashby sees herself more as a collector than a 'decorator'. "I think the idea of curating a space is completely what we're doing," she explains. "In the same way that a gallerist would curate an art exhibition by collecting and pulling together different artists' and makers' work, that's essentially what being an interior designer is." The furniture, the objects, and the art are quite clearly selected by one eye, and a very discerning eye at that – there's cohesion and a point of view in her projects. 
The work of Ashby, who launched Studio Ashby in 2014 (at only 25 years old), is notable in the first instance for its range: she's delivered everything from a sleeves-up burger joint, Patty & Bun in London, to an upmarket hotel in Robertson, South Africa. But it's also notable for it's finely balanced aesthetic. Ashby's characteristic style is layered and richly global, yet not at all cacophonous. 
Along the way, she avoids a reliance on design clichés – and, particularly in her residential work, navigates a fertile middle ground between the competing trends of pared-back Scandinavian-style minimalism and the over-worked eclecticism so often seen in the pages of World of Interiors. Hers is fresh and unstuffy, often combining colourful, graphically patterned textiles with a mixture of natural materials – stone, wood and brass. 
The approach is narrative. The design of a space doesn't sink into an inflexible sinkhole of a plucked-from-the-sky vision (though towels, bed linens and crockery are, as a rule, white). Instead, design work is inspired by the location of a place, and by the client or the imagined inhabitant (in the case of working with a developer), and given the Ashby twist.
For a residential project in Covent Garden, deception was the hallmark of success: "I remember I was doing the final touches and some prospective buyers came in and they could not believe that the 24-year-old who was in there was the person who had designed it. They were like, 'Oh my god, you're not middle-aged.' I was like, 'Not yet. I will be.'"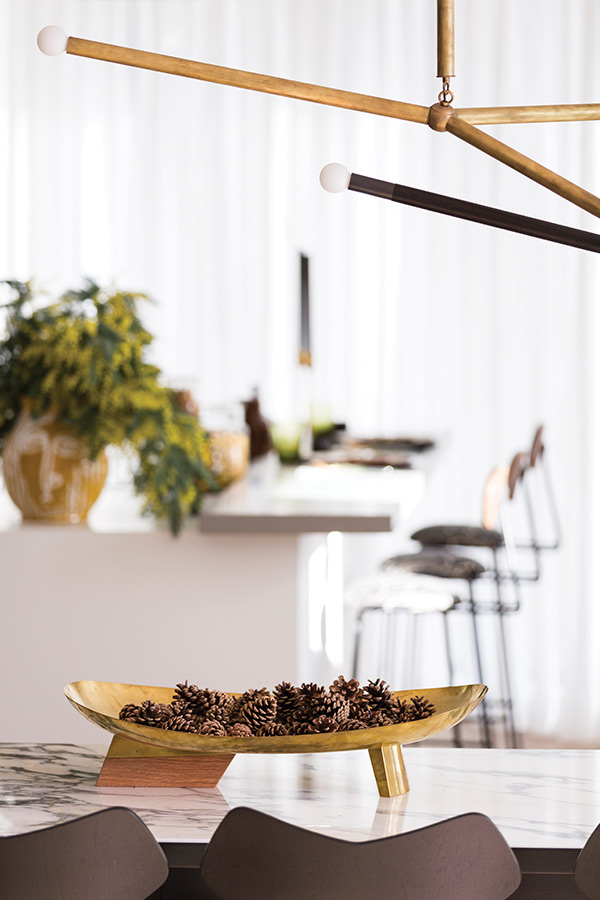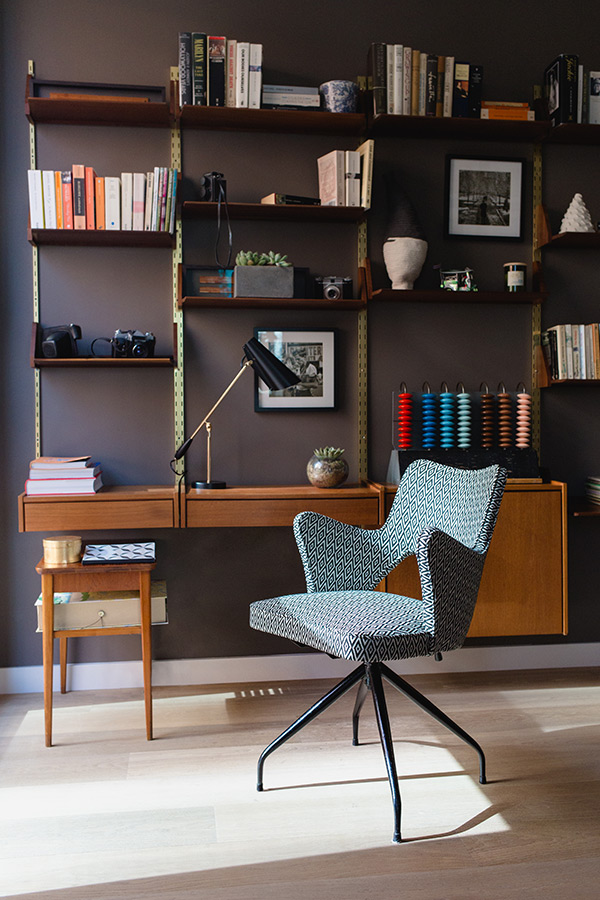 "Design work is inspired by the location of a place, and by the client or the imagined inhabitant and given the Ashby twist."
At King's Cross, Ashby designed a two-bedroom show flat for the Plimsoll Building. There, the target customer was young and creative – maybe one of the wealthier students of neighbouring Central Saint Martins. Despite aiming at a hometown homebuyer, it's a case study in Ashby's internationalism: a steel and Italian paonazzo-marble table by Luke Joyce at Treeslounge in London; blackened-brass pendant lights by New York studio Apparatus; and custom-made fabric panels (to hide the TV) using Pierre Frey fabric based on Australian aboriginal art. All in all, Ashby used over 300 different sources to populate the apartment found through her endless, life-long scavenge for interesting objects and talented designers.
Though Studio Ashby play the game of hunter-gatherer by sourcing pieces from the better design fairs and an assortment of vintage dealers around the world, they also commission very high-quality custom work. "I think what really inspires me now," explains Ashby, "is the people that come to our studio, or who we find at art fairs or craft shows or on the internet or in a book or wherever it is. It's the new avenues of possibility of collaborating and having things made bespoke with someone who can do something incredible with a simple material."
Knowing the potential of pairing one craftsperson with another or knowing the potential of a particular material, Ashby stretches the skills of those she works with to meet her designs. Of course, it's always a process of collaboration. "For a ceramicist, one of the age-old problems with ceramics is the size of your kiln and how big you can go, so it's no use me designing some massive dining table with a two metre-long slab of ceramic top or something like that," says Ashby. "You then have a conversation with the maker and you understand that you could do it in pieces, and you could put it together like this, and it could be more of a multifaceted piece, or it could combine ceramics with brass inlay and then you start thinking oh, maybe it's like a beauty-is-in-the-imperfect sort of thing."
The globalism in her work is, she explains, a product of her own background. Ashby grew up in South Africa and the UK, living in Cape Town and in the Stellenbosch valley, then in London and in Devon. Within those places the family moved over a dozen times. "We lived in so many different kinds of homes," recalls Ashby, "a Cape Dutch farmhouse in South Africa, an Edwardian house in London, a very contemporary place with wood and glass in Devon."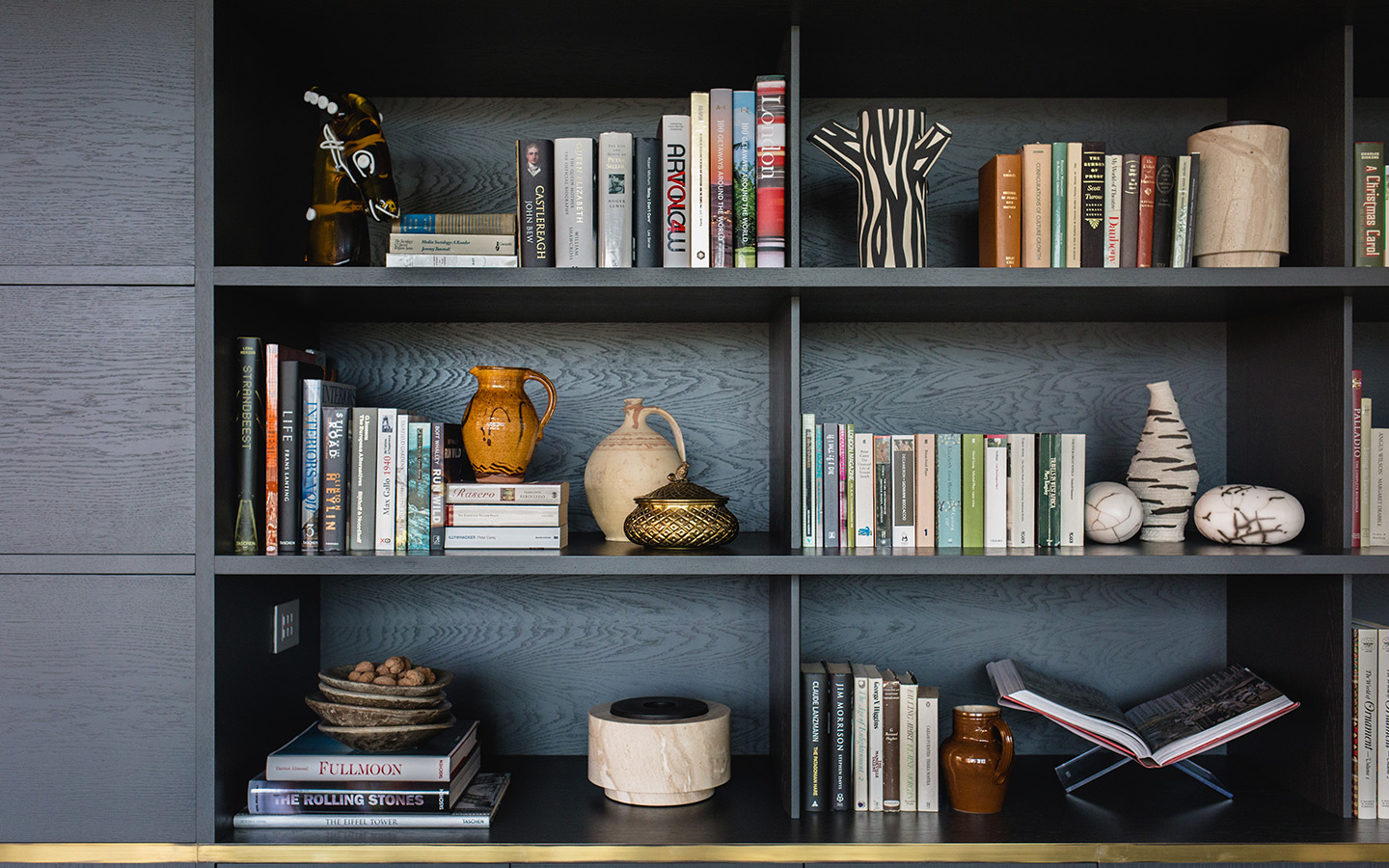 In fact, her family's nomadic nature is the key not only to her taste but also a major reason why she decided to enter the design profession. "My dad was so long suffering and patient with me and always helping me paint my room some mental colour and doing a lot of refurbishing, spray painting things, so that's where it all started, with really dodgy pink bedrooms."
Studio Ashby started with just a single client. Now, with a team of nine others, Ashby has almost two dozen projects either completed or on the go, including a Nigerian restaurant in Marylebone, a villa in Languedoc, and a residential building in Greenwich. Her success in building a strong new business in the very competitive world of interior design in London is not just down to her taste or curatorial aptitude, though – Ashby's USP is pairing the unflinching precision of an artist with an ability to be as informal and natural as the project demands.