Kiosk N1C caught up with Gino Da Prato one of the directors of Four Marketing who are responsible for representing and marketing brands such as Stone Island, CP Company, Paul and Shark, Barena, Folk and Albam to mention a few. We asked him a few state of the union questions and asked us to explain Fourmarketing's plans for the foreseeable future:
Words as told to Kiosk.
Photography from Four Marketing.
You've been around for a wee while.. tell us how you got started in the fashion industry?
Wow, 30 years in let's say fashion from working in Harrods serving my apprenticeship on the shop floor there and then working with a big fashion distributor called GFT which introduced us to Giorgio Armani, Katharine Hamnett, Armani Jeans at that time, but of course Stone Island CP company was really my responsibility with another group of friends of mine who we then had the chance to set up our own business which was Four Marketing. Stone Island CP Company were the cornerstone brands to Four Marketing and 20 years next year they're still our most important brands within the whole company. So we've really nurtured them and in many ways people think that those two brands are actually British brands because they have such a strong foundation within the UK even though they're very, very definitely Italian.

How do you see London as a menswear destination? Is it important?
Very, very much so because I think it's important for brands because of course what you have in London is a consumer that appreciates speciality within product, but also the direction that they take in terms of impression. Then of course it's so influential to the bigger wider international market. So brands find it really important to have a strong presence within the UK and if it's within the UK, London is the most important city for that to happen. If anybody in Milan or Paris wants to see what's happening in more Northern Europe there again they'll come to London. Contacts in Tokyo, there again they'll visit London maybe twice a year as well and there's always exciting new developments happening. There's always investments being made in terms of environment or within product as well. Marketing initiatives are also quite unique for different brands. So it's great to see new young things coming through, whether it's what we're going to be doing in Kings Cross or what Dover Street market is doing and Haymarket or what the Palace Door is doing in the middle of Soho. It just makes for a great dynamic hub as a destination, and of course all the big mainstream brands have amazing retail environments in London, but for me it's more about the slightly more artisan obscure elements of menswear that you can find in London which sets us apart a little bit.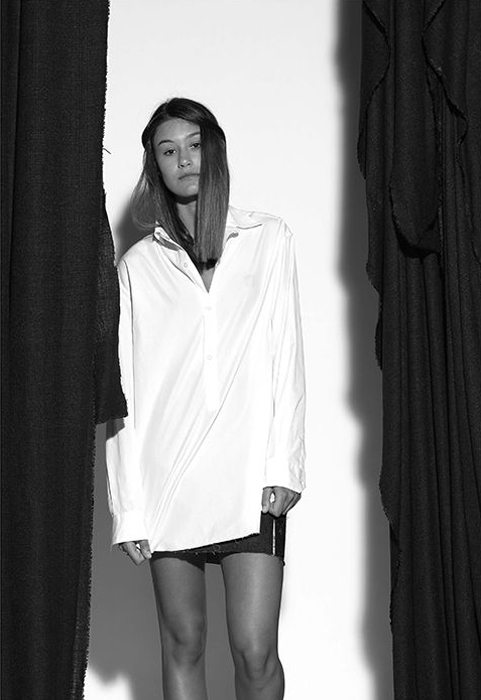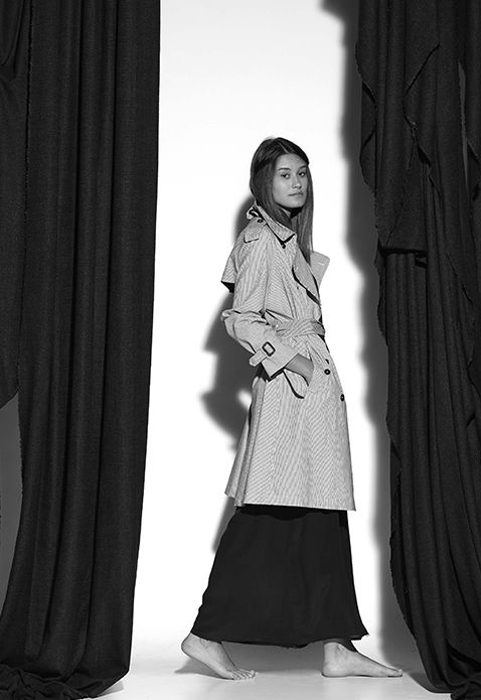 And there's some exciting things happening here? 
Certainly, this the journey has taken us towards looking for unique places, unique environments to create unique retail experiences for the consumer and was really interested in how Kings Cross was really evolving as an environment, as a destination for consumers. I was talking to one of my partners and we recognised that where else in central London can you really develop a unique retail environment and the more we looked at Kings Cross through friends working there and pitches that were made to us, we just recognised that there's this real opportunity to create something really quite unique with diversity by looking at what the likes of Camden has in an edgy way, but then combining the artistic value of Central St Martins and then just really considering the sheer volume of people. I don't know the stats of how many people come through Kings Cross or Euston or St Pancras, but there's a lot of them and these are international people and it's also the gateway from the north to the south and south to the north via rail and it just all added up together in terms of a real opportunity to be part of this which is genuinely exciting. Then you throw in the whole history of what this Coal Drops is. You get walked round there and you start to feel that it has a real meaning in terms of what central London offers.

We had a really interesting pop up shop at Kings Cross for several months and we recognised that after having the doors open for about say eight to ten weeks we start to get the same consumers coming back, quality consumers that recognised our unique retail offer, unique offer of brands as well. Yes, it just feels right. So that's why we're now looking towards hopefully committing to something bigger, longer-term, something more significant in terms of statement within Kings Cross. So, yes it feels right. It feels unique. You could easily have gone to one of these big shopping centres around the outskirts of London, but what does that really give you in terms of specialty? Yes, character I guess with an edge as we said before, with the creativity of what is around us as well. So yes, it feels good.