02: Spaces


Move Your Frame


Words by KIOSK.
Photography by Dean Martindale
Pip Black, co-founder of Move Your Frame, shares tales of building a truly multifaceted brand.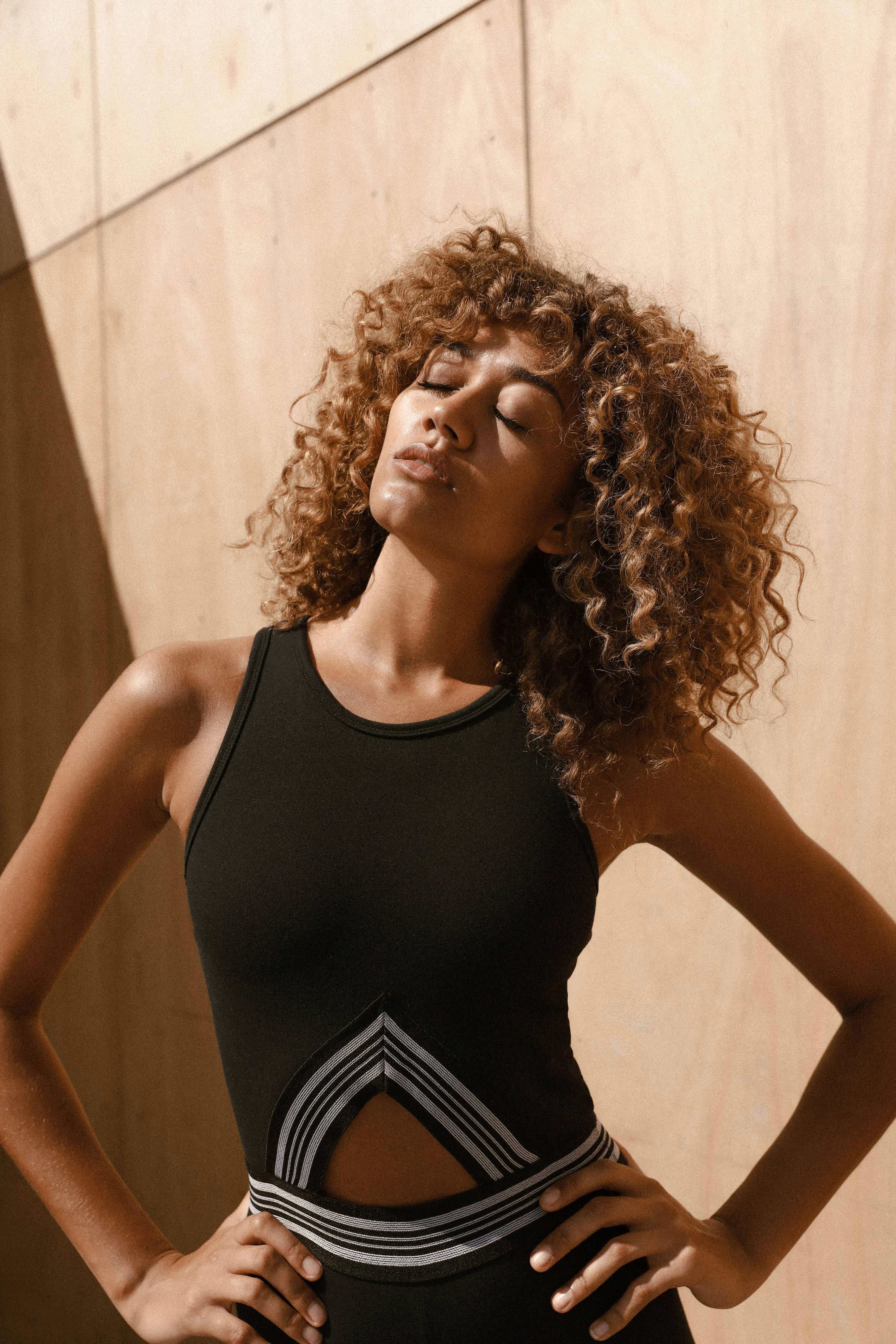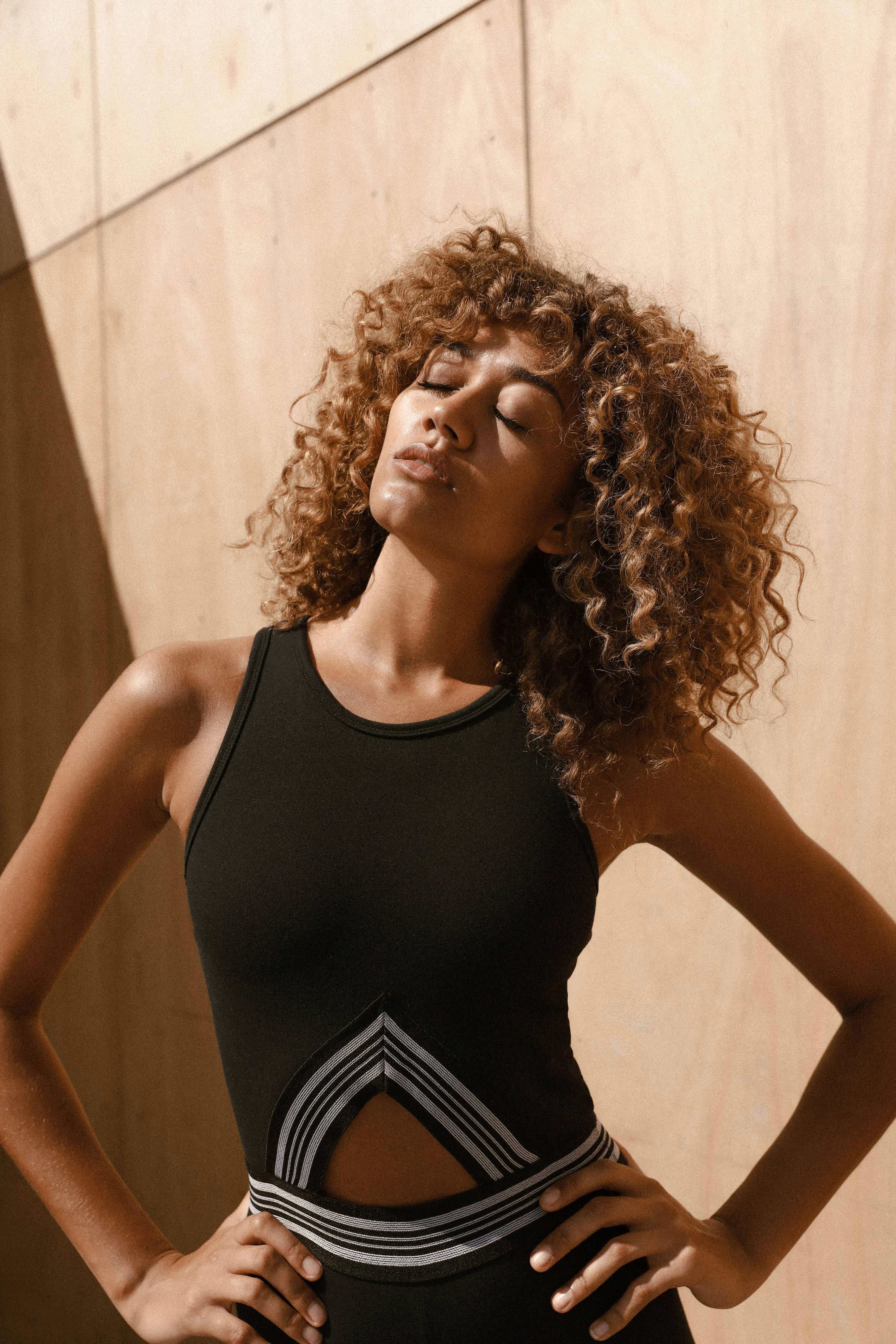 [K] Can you tell us about how you started your business? What opportunity did you see?
[PB] Both Joan and I were working in advertising when we met back in 2007. We had both played top-level sport throughout our childhoods and university days and were getting to that point where the party lifestyle and constant hangovers that were part and parcel of a career in advertising were starting to wear thin.
We started to look for an activity to get involved in, but really, aside from the dull-as-anything gym and some hugely overpriced Pilates classes, there just wasn't anything fun, sociable and most importantly, commitment free. We're both extremely determined individuals, so very naively we just decided that if what we wanted didn't exist, we would just create it ourselves!
[K] Tell us a little bit about your backgrounds – how do you think these relate to what you are doing now?
[PB] We're both quite odd individuals, having both been into quite a large range of things throughout our lives. You could call us 'multi-faceted'! We always joke about the fact that I did the most bonkers four A-levels that didn't fit together at all, and Joan majored in finance and marketing (which now is proving very useful!) We both also played a lot of sports that you wouldn't necessarily put together, for instance, Joan was on the NZ team for track cycling, pole vault, soccer and triathlon... while my Saturday mornings consisted of playing cello, going horse riding, going to dance class and playing top-level hockey.
I think that these tendencies of having a finger in lots of pies are likely to have led us to running our own business. You have to be able to multi-task and get stuck into a lot of different things, and for us that's exciting, not daunting.
Joan's parents and all her siblings have their own businesses, so this type of working has been drilled into her from a young age. From my perspective, I grew up always being busy. The idea of sitting down and watching TV is such an odd concept to me. I guess this probably helped us through those first five years where we were working 24/7 and trying to keep everything together.
I also massively believe in the idea that playing sports as a child teaches you really great qualities – teamwork, commitment and responsibility. You learn that if you don't turn up to training on time, you're letting your teammates down. If you turn up hungover, you're letting yourself down, and that you can do much better if you work together as a team rather than letting your ego lead the way...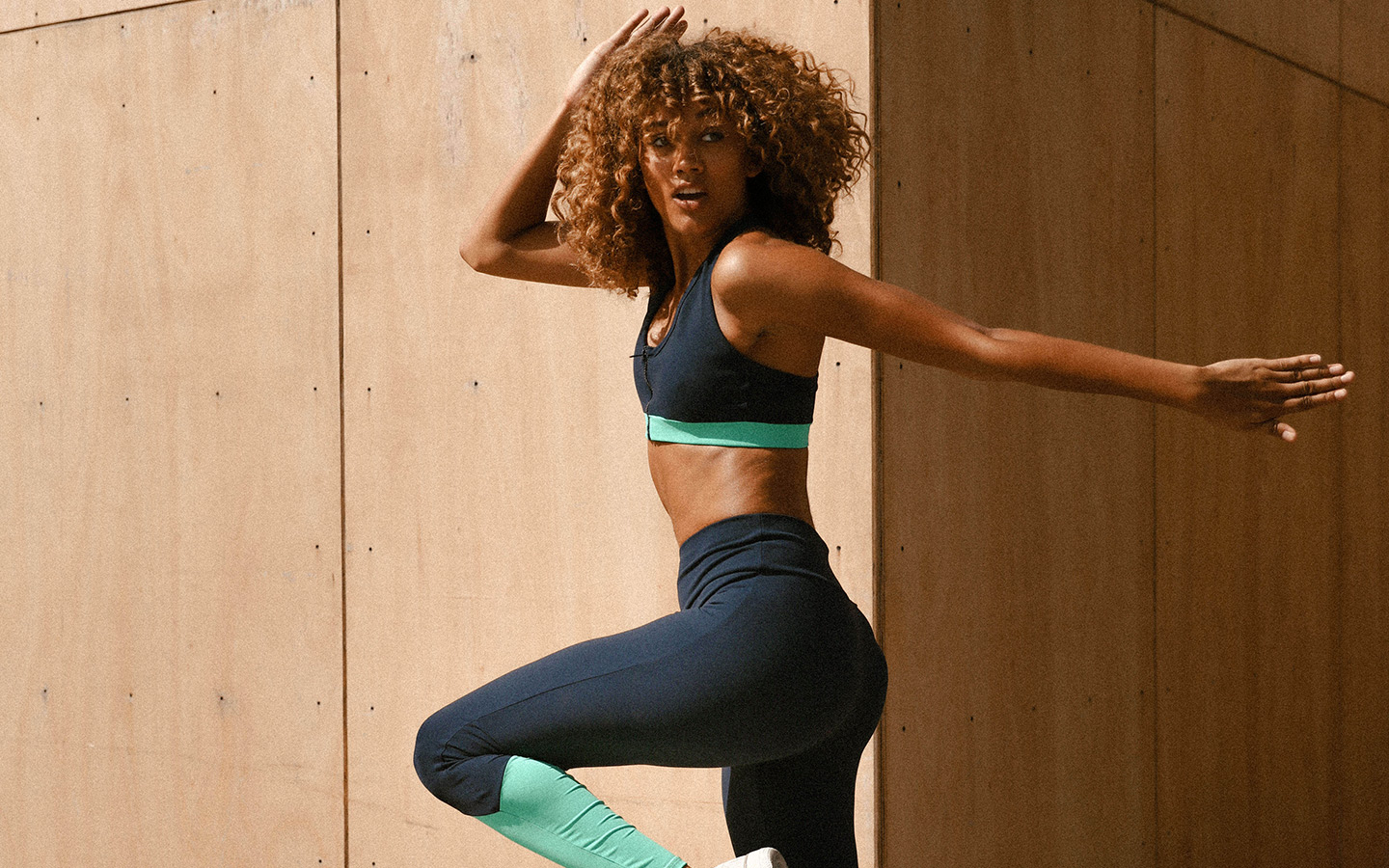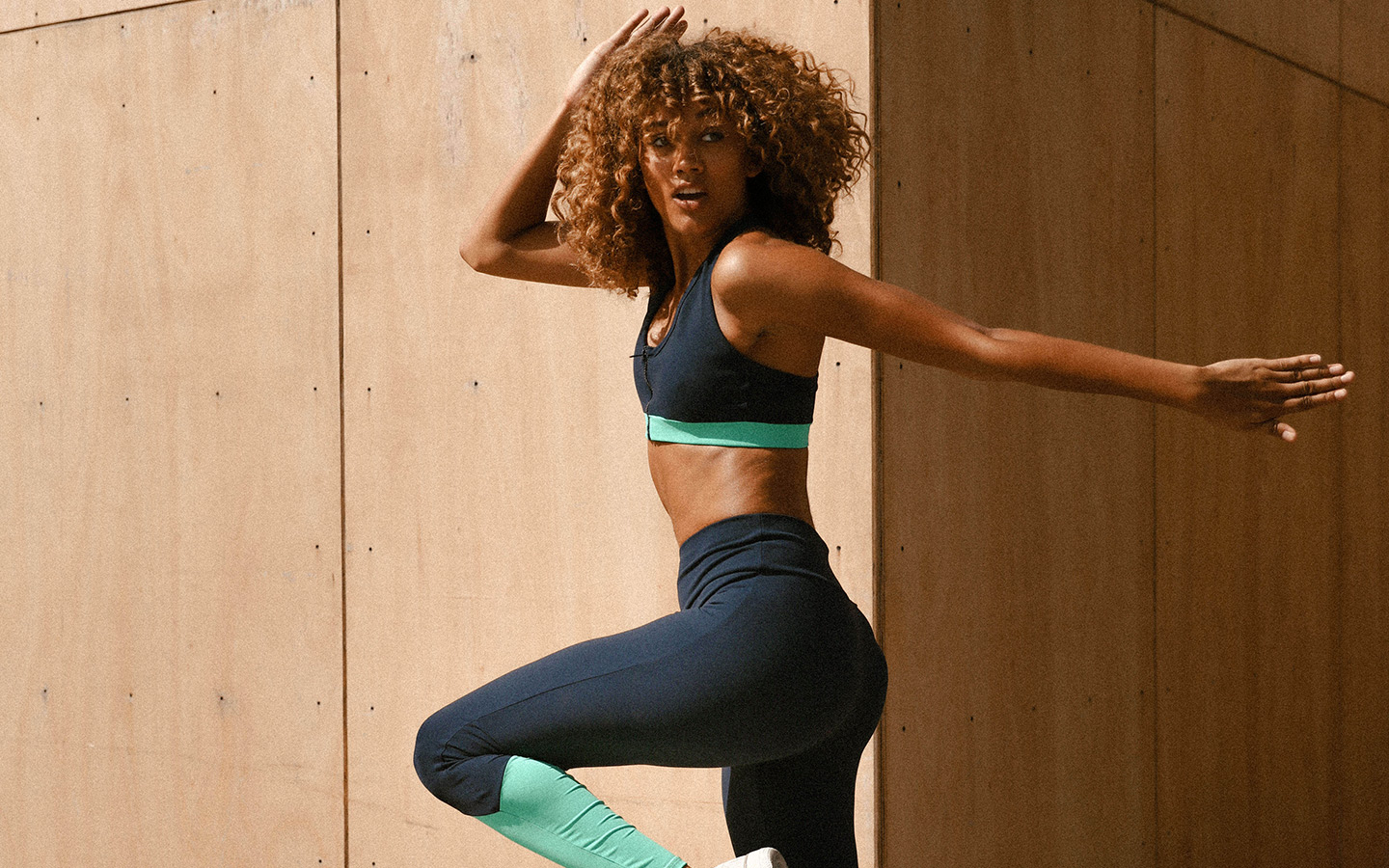 [K] Tell us more about Move Your Frame – how does it differ from other gyms in London?
[PB] Our ethos has always been that 'getting fit shouldn't be a chore'. This was in our first-ever press release, and it's still fundamentally why we do what we do. Exercise should be an important part of everyone's lives – a way of staying fit and healthy and making sure that you're able to enjoy the other great things life has to throw at you as best you can.
We understand that people have other things going on in their lives – sometimes a yoga class is going to have to give way to a deadline, or a hangover will prevent you making a 7am HIIT class. We're not about making people feel guilty or forcing them to come to a class through membership. We aim to make coming to Frame such an enjoyable experience that customers look forward to coming back regularly.
In a more fundamental way, we are the only studio that offers such a wide range of top-quality classes under one roof. You can come to the best barre, fitness, yoga, Pilates or dance class at Frame. We also have something called the Frame Card, which is our version of the Oyster card, and allows you to top up and then redeem anything that you can find within the four walls of Frame: classes, active wear, smoothies, peanut butter, magnesium salts, protein powder – you name it, we probably sell it. We want to be your one-stop-shop for all things health and fitness – stop you catching the tube all over London to track down all the different aspects of a healthy lifestyle!
[K] Your approach to health/fitness and your business feels completely holistic – was that something conscious or just how things unfolded for you?
[PB] I think we're just both quite 'well-rounded' people. We don't see lives as being compartmentalised. We're not the kind of people who wouldn't go to a class in the morning because we need to spend an hour sorting our hair out. We'll try to squeeze it all in! We like working out and lifting heavy weights, doing burpees, hanging out in handstand more than most people, but we are also big fans of having a good time. We like a G&T, we love a glass or two of wine... we definitely eat carbs (my husband owns a bakery!)
What we don't believe is that you have to be 'this' type or 'that' type of person – what matters is that you're happy and healthy and making the most out of life. If you're getting a little bored, don't sit at your desk and moan about it – try to make positive changes or come up with a new idea...
We were really keen that Frame was approachable and real from the get go. Back in 2009, people in Shoreditch didn't work out – we had to coax them in through '80's Aerobics', dancing to Michael Jackson and handing out free wine after class... We didn't want them to feel guilty about not having exercised since PE class – it's not about being perfect, it's about being in balance. 
We've recently introduced a lot more meditation, hypnotherapy and yin yoga to our timetable, as our customers are starting to realise that besting yourself all the time isn't always the answer. Exercising doesn't always have to be full throttle to be beneficial – sometimes it's just as good to relax and let your body recover. We're actually just learning that from a business perspective – you can't keep going on 100 per cent forever, you need to build a strong team around you to push things forward.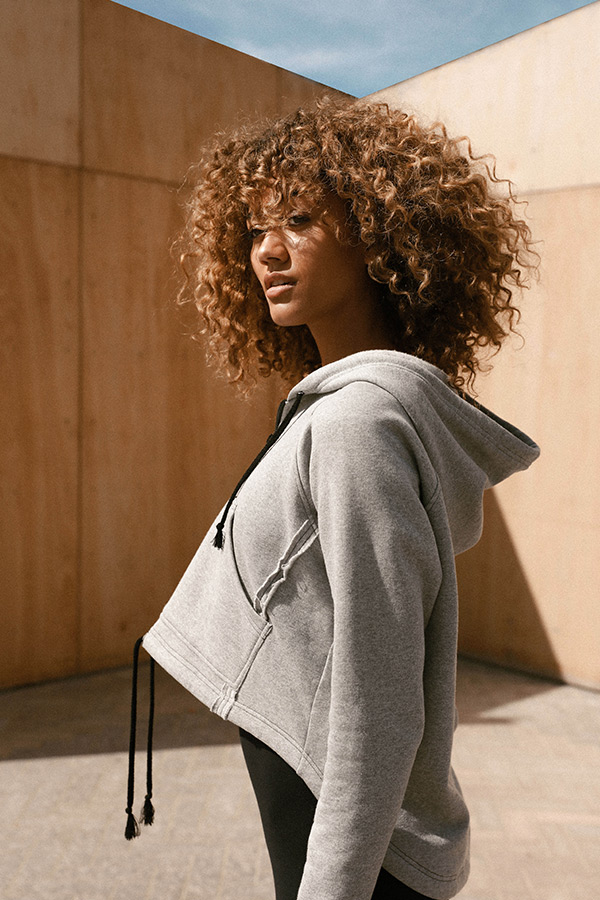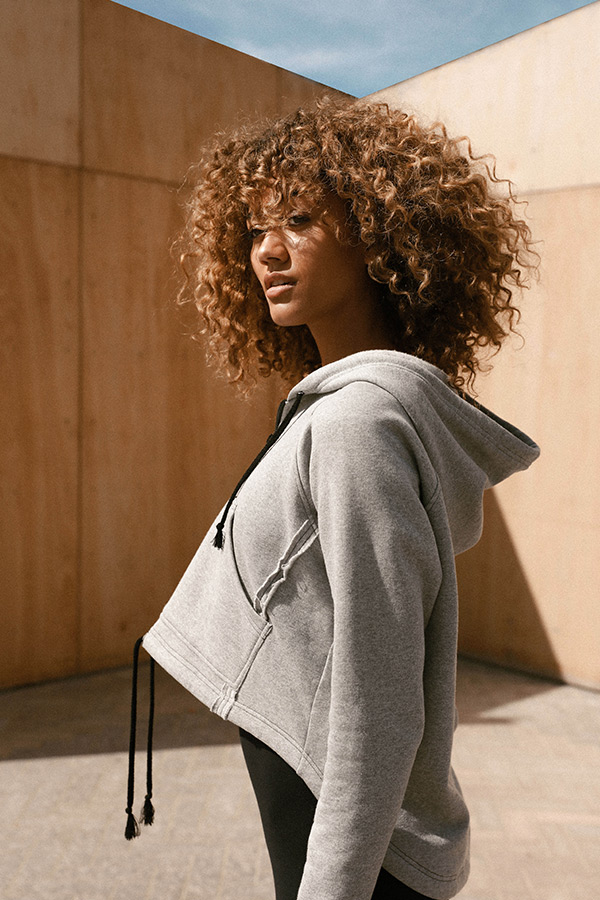 [K] What is next for Move Your Frame? 
[PB] We're opening a stand-alone yoga studio just round the corner from our King's Cross site on 5 September, our first own-brand range of active wear and fitness equipment launches in the middle of the month, and then we launch a new class called LIFT towards the end of the month. The class uses barbells and heavy weights to give the option of a strength-based class to add to the rest of our class offering.
Longer term, we aim to open more sites around London, the UK and internationally, while looking at growing the brand through a range of extensions. 
We're also launching a new project called mum_hood, which is all about educating and motivating mums to stay fit during pregnancy and throughout mum_hood. If kids grow up seeing their mums being active, then they are more likely to be, and it's a positive cycle of beating obesity and benefiting the health of our nation.
[K] So not a lot then! Tell us more about your move to King's Cross – what drew you to that site?
[PB] I actually walked past the site almost two years before we finally signed the lease, saw that it had D2 advertised on the window, and immediately phoned up Argent to show our interest. We were very aware that King's Cross was going to become the impressive beast that is starting to take shape now. My cousin – who works in finding property for a global advertising group – told us to look at King's Cross and we spent an afternoon looking at beautiful little white models in what is now is the German Gymnasium. I just love the area with all the space it brings. The public spaces are out of this world – there's nothing better than walking through Granary Square and seeing the little kids running through the fountains. The buildings seem to have been strategically clustered so as not feel overwhelming and overpowering, and the juxtaposition of old and new buildings is visually so attractive. I love that the developers have clearly given up space in the interest of the experience, but this has massively paid off.
We have taken a space just around the corner from our York Way site for the new yoga studio, and the footfall is going to just grow and grow as the Coal Drops Yard and other buildings continue to open around us. For Frame, it's important that we're accessible and within easy reach of transport hubs, so that our customers can easily reach us, and then leave to get on with their day.
[K] If you haven't already, tell us more about the apparel – how did the collaborations come about and what's next?
[PB] Apparel has always been something that we've wanted to add to the business, long before 'athleisure' became a thing! We're in the business of making people look and feel great, and wearing flattering yet high-performing clothing definitely helps. This is our first foray into creating our own range without a partner, but we're really excited about the results. We've been working with someone who has a lot of experience within the fashion-buying and production worlds, and of that we're extremely glad, as it's a minefield out there! Alongside the fashion range, is a range of Frame-branded fitness equipment, which will be complemented by YouTube videos so you know how to use them. 
We've previously launched two seasons with Whistles, of which we are really proud. Their team is fantastic and everyone was working to a similar vision. It's amazing to see people wherever we go around London and the UK, wearing the collection. It's such great value and beautiful design. The collaboration happened because a great friend and journalist who was also friends with the team at Whistles, did a joint e-mail saying we should talk, so we did, and the rest is history. They have the production experience and we have the fitness knowledge and awareness of what people coming to Frame were wearing (and what was missing in the market), making it a perfect fit.
We're also really excited about a maternity activewear range that we'll be launching with Mamas and Papas in January. Both being mums, this side of what we're doing is extremely important to us.